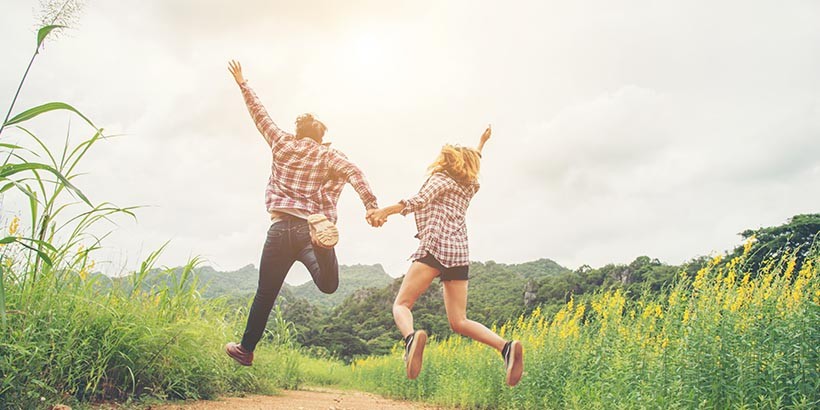 The most beautiful regions of France
France is one of the most picturesque countries in the world, which is one reason for it being the world's top tourist destination. Regardless of what time of year you visit, summer, winter or any time in between, you'll find gorgeous scenery, from mountains to the sea, peaceful pastoral countryside, extensive woodlands, serried rows of vineyards and villages where time appears to have stood still. 
Some regions are more famous than others, including Provence and the Alps, but there are gems to be found in every corner of this country. Brittany, the Basque Coast and the Vendée (the latter being less well-known to foreign tourists) offer a very different experience to the Mediterranean seaboard. Likewise, the marshlands of the Sologne, the Jura and Vosges mountains and the Massif Central are much-loved by the French, but less familiar to those from outside the country. Staying in any of these regions is a great way to have a nature holiday in France to delight adults and kids alike.
Where should I go in France besides Paris?
Paris often dominates people's image of France, but as you can see, there's a world beyond France's capital city just waiting to be explored! If you're flying into Paris and want to avoid a long onward journey, why not consider Azureva's holiday village in Normandy, in Hauteville-sur-Mer? Located just south of the Cotentin peninsula, which boasts good birdwatching and sandy beaches, Hauteville is also a handy base for trips to places such as the walled port town of Granville, UNESCO World Heritage Site Mont St Michel or a longer excursion to see the D-Day landing beaches or the Bayeux tapestry, if you like your holidays to have something of a historical focus.
Maybe your destination airport is further south, for example, Nice. Azureva offer seasonal rentals at Roquebrune Cap Martin, in our Bella Vista holiday residence, less than an hour's drive from Nice airport. The coast around this part of the Mediterranean Sea is absolutely stunning – the Moyenne Corniche is one of the world's best scenic drives – but the hilly hinterland is breath-taking and dramatic in equal measure.   
What about an alpine getaway?     
Perhaps a trip to the seaside isn't what you have in mind for your next break. Well, Azureva also offer multiple destinations in the mountains, including Western Europe's greatest mountain range, the Alps. It's French Alps holidays made easy, with self-catering resorts stretching from La Clusaz, about 30 miles west of the Mont Blanc, all the way down to Isola 2000 right next to the Italian border and the Mercantour national park. Although people generally associate the Alps with winter holidays, in fact, they're extremely popular as a summer destination too. Obviously, the beautiful mountain pastures and peaks are a major draw, but also much-appreciated are the wide range of leisure activities on offer. These typically include everything from paragliding, bungee jumping, white-water rafting, mountain biking and ziplining to the more gentle pursuits of hiking, golfing, pony-trekking and thermal swimming!
Winter holidays in France
France isn't just somewhere to be enjoyed for a few months in the year – it's a popular holiday destination outside the main tourist season as well. A holiday village ski resort is ideal for winter sports fans – and there's more choice than you might think. The Alps may be France's premier skiing destination, but there are plenty of opportunities to enjoy France's beautiful mountain landscapes and winter sports elsewhere. The gentler rolling scenery of the Jura and Vosges are particularly noted for their cross-country skiing, as are the high plateaux of the Massif Central, a very sparsely populated part of the country with a real wild charm. The Pyrenees, meanwhile, are generally less busy than the Alps, offering more wooded landscapes. They are also noted for their many waterfalls and 'cirques', dramatic amphitheatre-like glacial valleys.
Do not hesitate to contact us via email: [email protected] or phone: 04 74 32 74 63, if you have any further questions or need some help choosing your next holiday destination!
Find out all
about Azureva