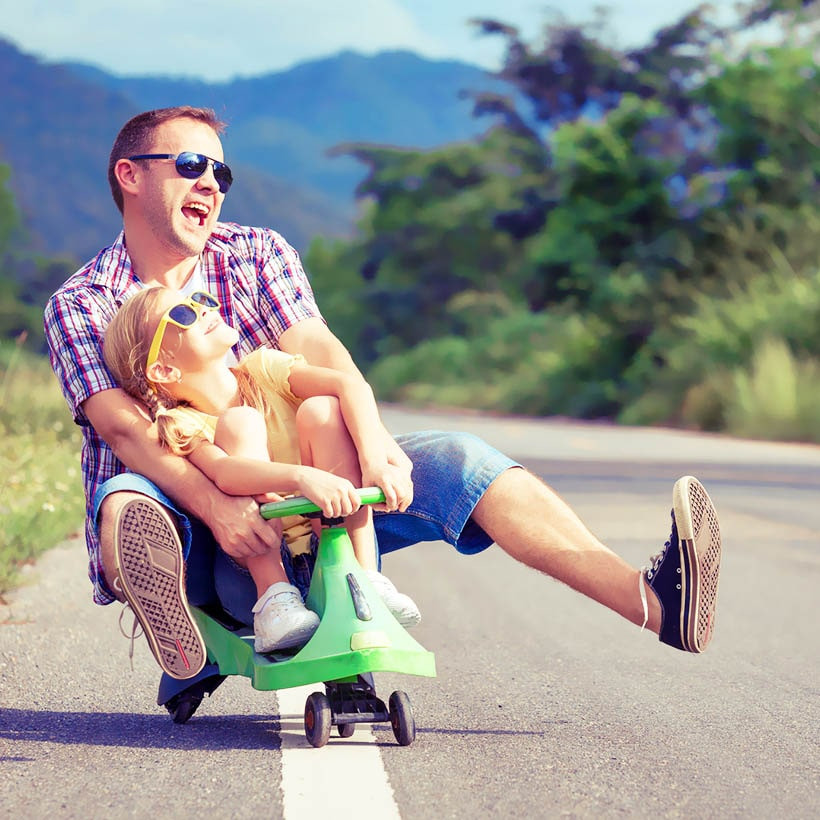 Azureva's concept
Holidays
Azureva invites you to live Your vacation experience!
Since each experience is different, Azureva has segmented its establishments to guide you as you wish. Today, you have the choice of staying in Club Villages, Holiday Resorts, Holiday Resorts, Hotels, Self Catering Resorts or in Open Air Hotels.
A segmentation for even more specific and qualified vacations according to your desires!

Our Club Villages are designed to offer you an all-in-one family holiday, which is why they are labelled "Family" and also have most of our other five labels.
Our Holiday Villages are for tailor-made holidays, while our Themed Villages offer total immersion in another setting.
For self-catering holidays with all mod cons, we have developed our range of Self-Catering Resorts, some of which also have activities laid on in the full and half-board season.
Our Camping Resorts offer a choice of tent pitch or mobile home, for a camping experience that is sure to satisfy the more adventurous among you.
Promises for your tailor-made holiday
In our Holiday Villages & Self-Catering Resorts, you will find our six exclusive labels –  Family / Well-being / Parties / Nature / Sport / Seminars – distributed according to location, facilities and the activities on offer.
At Azureva, we see a label as a pledge, which commits us to do all that we can to meet your needs and ensure you have a happy holiday. Some need peace and quiet, while others are looking for excitement. Some like cultural experiences, others want to immerse themselves in nature. Then there are the hedonists and party animals.
Holiday how you like, with Azureva!
Holiday Villages & Resorts
Azureva
Club Villages
All-in-one holidays*
Our Club Villages are specially designed for all-in-one family holidays, in full board. Throughout your stay, our dynamic, qualified activities team* set the tone, laying on a wide variety of free activities. That way you can alternate family time and time as a couple, while the children are enjoying themselves at our kids' and teens' clubs*.
Our Club Villages have five or six of our labels, so that you are guaranteed a comfortable and exciting family holiday.
Most of our Club Villages offer access to a water park, fitness and/or weights room, sauna or spa area, and bike hire.
Everything has been thought out and included for you, so all you need do is enjoy yourselves!

• Family-friendly, with unlimited activities for all the family from morning to evening
• A range of facilities to suit every member of the family
• Two kids' and teens' clubs open six days a week during the French school holidays
• A "Discover your destination" programme of outings and visits to outstanding sites for the whole family, with a member of the Village Club activities team or an experienced guide
• End-of-stay cleaning and bath towels are included for your comfort and convenience.
* The animations are queens during the French school holidays. Children's clubs welcome your children and teens during the French school holidays and according to attendance.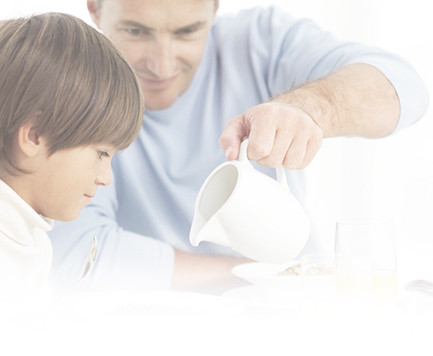 Holiday Villages
Tailor-made holidays
Staying at an Azureva Holiday Village means choosing the holiday that best suits your needs. In the daytime and in the evenings, our Holiday Villages offer you a range of services and entertainment depending on their labels. Each village transports you to a particular ambiance for an unforgettable break. The Holiday Villages also offer the choice between having all your meals laid on in full board, and living at your own pace, with no constraints, in self-catering accommodation.

So that young and old can enjoy their holiday to the full, choose our FAMILY-labelled Holiday Villages (kids' and teens' club for ages 3-17, family activities, children's meals, etc.).

Our PARTIES label sets the rhythm and takes you to Holiday Villages where entertainment rules.

Keep in shape in our SPORT Holiday Villages (water sports, outdoor activities, sports & fitness room, mountain-biking, running).

For holidays in the fresh air, look out for our NATURE label. Hit the trail to explore the local wildlife or set off to discover sites of outstanding natural beauty.

Let go and take it easy at our WELL-BEING Holiday Villages (sauna, steam room, whirlpool baths, massages and thalassotherapy breaks).



Our Azureva Holiday Villages are ready to welcome you for your tailor-made holiday. The choice is yours!



• Labelled Villages for a personalised service

• A friendly atmosphere in full board or self-catering

• A dynamic, receptive activities team to entertain you, depending on the Village's labels

• A kids' and teens' club for ages 3-17 or a kids' service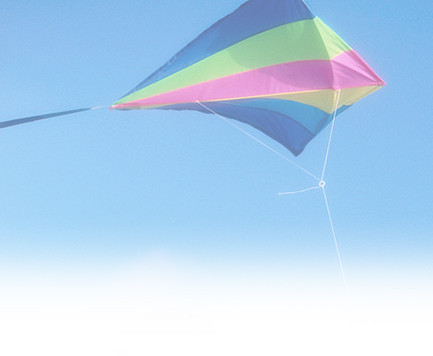 Themed Villages
Total immersion
A Themed Village guarantees you a complete change of scenery, for an original holiday!
Our Themed Villages offer a unique experience of total immersion in your chosen Village's theme. Take part in creative, artistic, historical, cultural and party activities, and be transported on a timeless journey in a friendly setting.
• "Dance Experience" at Argelès-sur-Mer: let your hair down for a holiday to the rhythm of dance, from flamenco to hip-hop!
• "Sports and Sensations Experience" at Anglet: discover new sensations on this tonic seaside break in the Basque Country.
• "Celtic Experience" at Trégunc: tune into Breton time, to discover an authentic culture and try some Celtic treasures!
• "Zen Experience" at Sainte-Montaine en Sologne: let go and slow down, by adopting a Zen Attitude!
• "Medieval Experience" at Murol: journey back in time to the Auvergne of the Middle Ages, accompanied by knights, troubadours and princesses.
• "Art & Colours Experience" at Hauteville-sur-Mer: painting, sculpture and emotion in the heart of Normandy.
• "Country Experience" at Fournols: get out in the fresh air to discover farm animals, bees and local flora.
• "Stage Experience" at Baie-de-la-Baule – Pornichet: theatre, comedy, writing, slam, singing... Everyone on stage to reveal your artistic talents!
• "Dog Experience" at Longeville-sur-Mer: finally, the opportunity for a full family holiday, complete with your canine companion! Lots of activities to share.
Holidays full of excitement that you won't forget in a hurry!
• A unique concept for a total change of scene in full board
• An atmosphere and ambience on the theme of your chosen Azureva Village, with themed party nights
• Original, innovative activities to set the tone
• A kids' and teens' club or kids' service, depending on the Village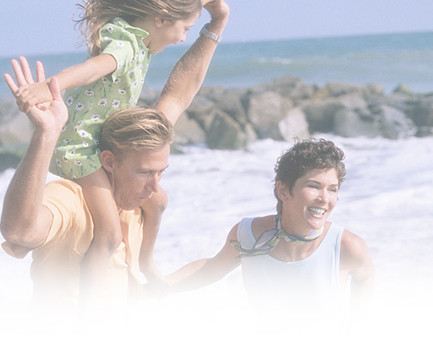 Self-Catering Resorts
Choose freedom
Stay at an Azureva Self-Catering Resort and you are guaranteed a comfortable break in fully furnished and equipped accommodation with all mod cons, in an authentic or modern-style building, just like being at home! In a peaceful, wooded setting,
relax in the shade of your private terrace or admire the view from your balcony. Up in the hills or mountains, on or near water, forget your cares and enjoy a holiday at your own pace.
Adventure holidays! Get a sense of France's rich heritage and experience the grandeur of its most beautiful regions, with gourmet visits to local growers, tours of outstanding natural sites steeped in history, and insights into local customs and traditions.
If you are the sporty type, make the most of this life-size playground to fill your lungs with fresh air while doing something you enjoy: by the sea or in the hills, a wide variety of activities are on offer, for young and old alike.
The programme and pace of your holiday are set by you, so go on, be our guest !
• Self-Catering Resorts (accommodation only)
• Self-Catering Resorts with activities
In some self-catering resorts, you have access to kids' clubs and activities when the full and half-board service is open.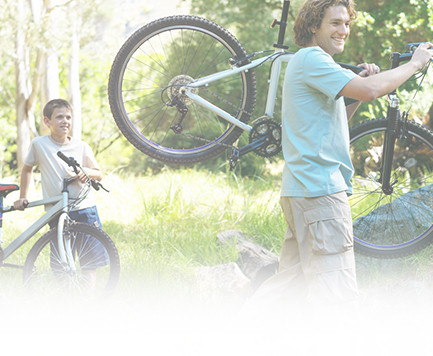 Camping Resorts
Camping Resorts
Located on the coast, our Camping Resorts offer a unique experience close to nature, either in a natural, family-friendly camping ground or in modern, comfortable accommodation.
Azureva Camping Resorts are above all a state of mind, inviting you on an outdoor adventure when you go for a tent pitch. Camping is about valuing a particular environment and an idyllic site for a holiday in the open air, where sharing and conviviality are to the fore. You can also opt for a bit of comfort by choosing a mobile home with all mod cons. 
Treat yourself to a nature trip and get a taste for the nomad experience, discovering new horizons and the French coastline.
Enjoy the simple pleasures offered by nature and the great outdoors: majestic views, unexpected encounters on footpaths, outstanding natural sites. On foot, on horseback or by bike, discover a mosaic of landscapes and a host of outdoor activities, for an authentic, dynamic break. Recharge your batteries and enjoy the benefits of nature, as a couple or with the whole family.
The spirit of nature!
• Camping or camping with activities
• Tent pitches
• Motorhome pitches
• Fully equipped mobile homes
There are also kids' clubs and activities laid on when the hotel's full and half-board service is open.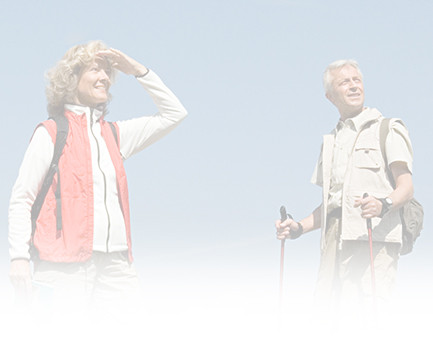 Hotels
A rental stay for a beautiful part of the excursion
Holidays in AZUREVA HOTELS!
Staying in Azureva Hotels means enjoying the comfort of your accommodation located in the heart of an exceptional territory.
Whether it's the Hossegor architectural style of the Landes, or the authenticity of the Hôtel des Bâteliers at La Malène building in the Gorges du Tarn, you will be welcomed with all the services you need, it's even better than at home. Our hotels offer you a well-deserved rest, in a peaceful environment that invites you to explore the region.
Between relaxation, well-being or tourist excursion, you will enjoy living to the rhythm of the region and immerse yourself in a typical lifestyle, it's the the beauty of simplicity that you will love to find, alone or between friends.
Front of a marine lake or on the mountainside, by staying in our Azureva hotels, you reconnect with time and live, during a stay, a rejuvenating experience.
It's time to get closer to the cultural and historical riches of the Landes or the environmental beauty of the Tarn, hikes, tastings, meetings and circuits to discover the local benefits, will make your rental stay a most memorable trip .
• Hotels with hotel services (comfortable room with services included)
• Renowned and admirable geographic locations
• The good part of the territory and its history
Concept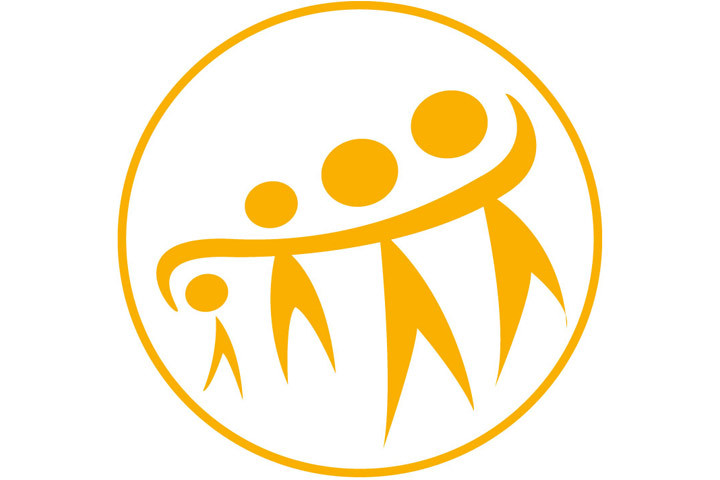 • Adjoining rooms (up to eight people) and meals to suit young and old
• Baby area available
• Kids' and teens' clubs for 3-17 year olds (during the French school holidays), with dedicated rooms
• A variety of family activities: sports, games, art and craft, nature discovery, party nights
• Toy and game area, reading area
• Hire of children's and adult bikes and bike seats.
• Ideas for sightseeing and cycle rides for everyone
See more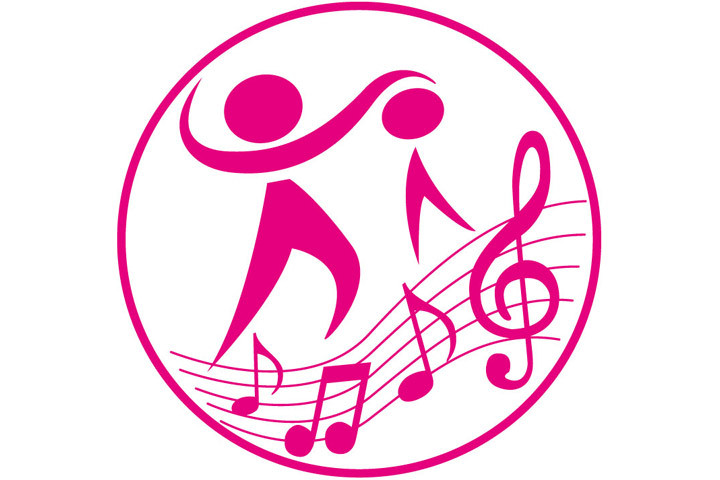 Parties label
Where entertainment rules
• Up to four party nights per week: live music, show, themed dinner and party with themed decor, dance night
• Music in the bar every day
• Dance, ballroom dancing and salsa workshops 
• Party games: blind taste test, quizzes, etc.
• List of babysitters
• Participation in regional festive events and specific partnerships with stakeholders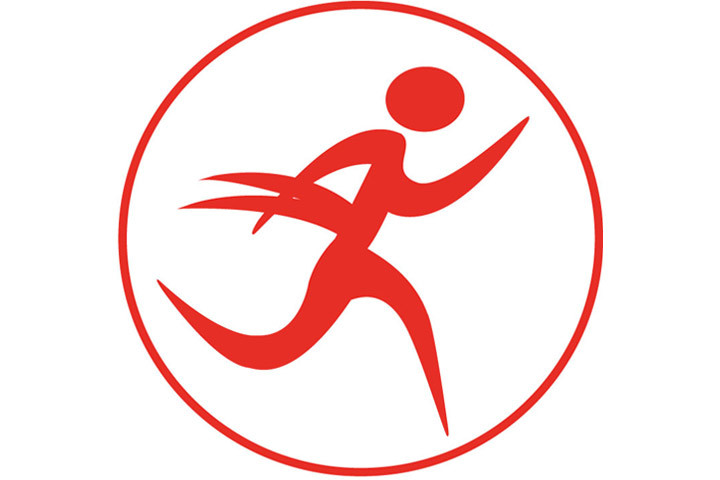 Sport label
Your new playground
• Trails for all levels: walking, mountain-biking, cycling, running, skiing, board sports, etc.
• Partnerships for water-based, white-water, mechanical and airborne activities
• Safe places to keep your equipment, cleaning point and repair kit*
• Winter-sports equipment hire*
• Sports and fitness room with relaxation area*
• Suitable meals
• Go-Pro hire*
• Sporting events
*According to destinations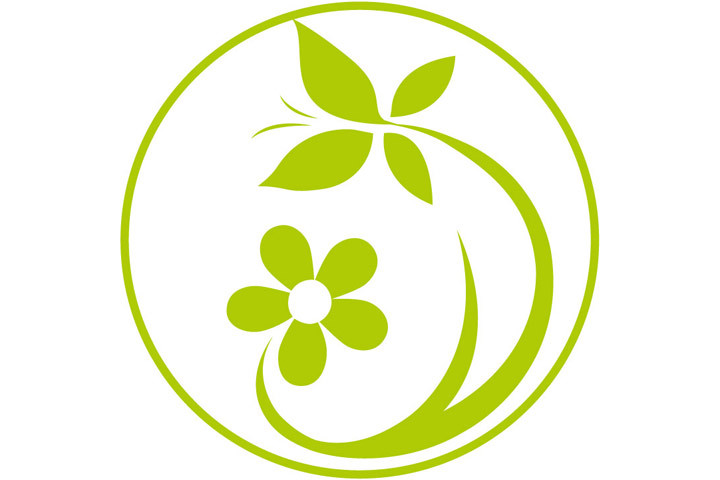 Nature label
Get out in the fresh air and discover the local area
• Villages nestled in a natural setting
• Kids' activities on the theme of nature and ecology
• Outings to discover the local flora and fauna
• Walking and cycling routes for everyone
• Farms visits
• Local nature discovery evenings
• Activities on sustainable development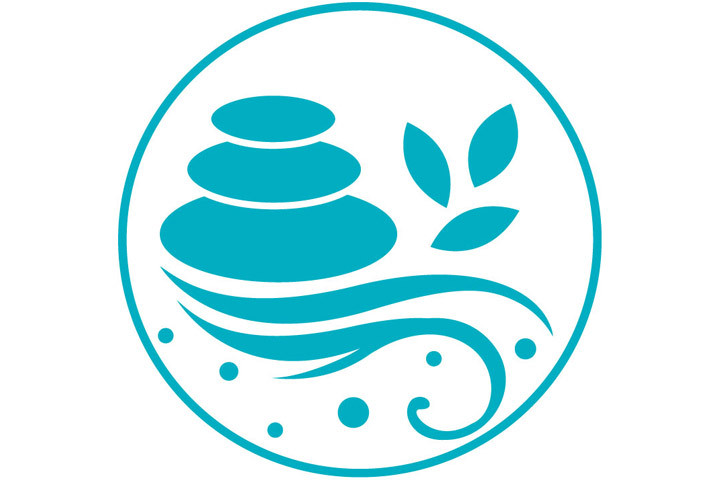 • Our carefully selected partners offer you the best centres for fitness, relaxation, spa, health and thalasso treatments
• Daily muscle warm-up and relaxation activity at the Village
• Opportunities for massage and specific sporting activities
• Suitable meals
• Pool, whirlpool bath, sauna, sports hall*
Discover our partner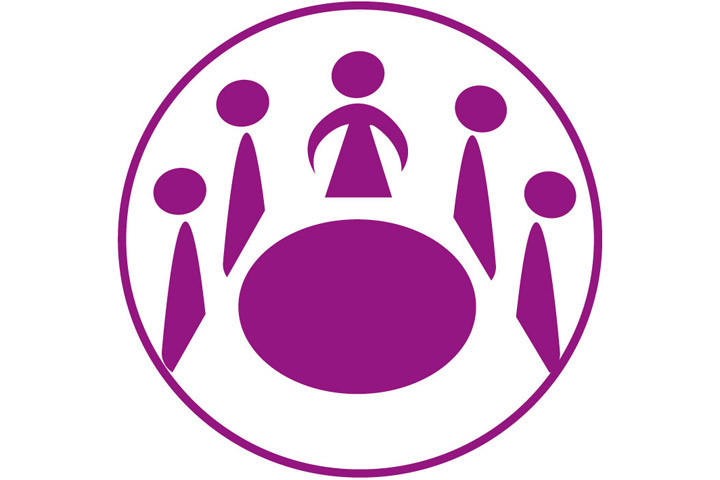 Seminars label
Hold your events in beautiful surroundings
• Large capacity and single committee rooms
• Video projectors, sound equipment, projector screens, flip charts
• Dedicated staff, suitable furniture
• Wi-Fi
• Specific and local catering
• Choice of coffee breaks and buffets
• Daily cleaning
• Partners for sports and cultural activities, etc.
Find out all
about Azureva