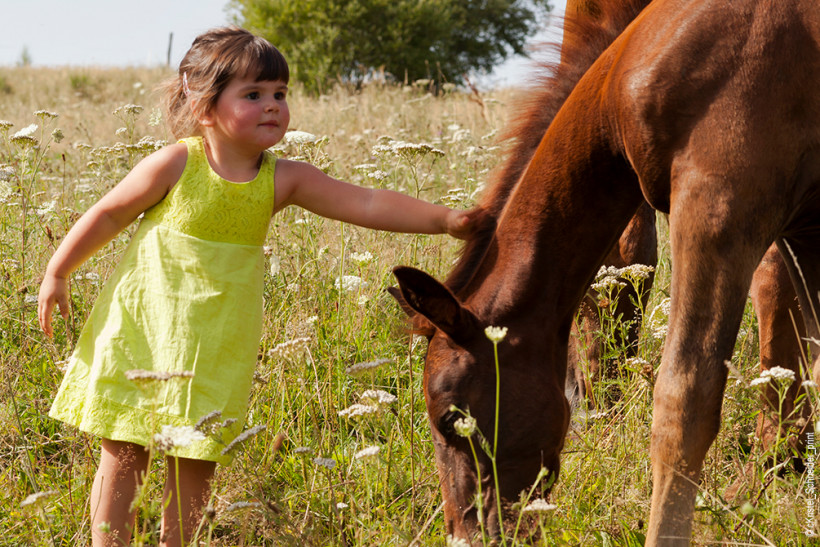 Where to go in the french countryside?
Azureva has plenty of ideas about where to go in the French countryside and what to do and see in your chosen destination. A camping holiday set in an unspoilt nature park? An authentic, historic holiday residence close to well-trodden hiking paths or beautiful cycling paths among vineyards or flower fields? The French countryside can be enjoyed and appreciated in a multitude of ways. Varied in natural and cultural heritage, you can find the perfect, idyllic setting for your getaway for two, escapade with friends or a fun-packed family holidays in nature with something to do for all the family.
Quality camping sites that we prefer to call our 'open-air hotels' are ideal if you love pitching a tent in the heart of nature or perhaps you would love a holiday rental built in the local architectural style, close to nature and the coast for days out on the beach? Our country holiday residences and clubs provide comfort and ease with so many amenities and leisure activities available, you will never be short on ideas on what to do, or where to eat, or where to visit. The Azureva teams organise many activities on site for you to discover the cultural, culinary and even historical treasures of your chosen destination.
From Brittany to Provence, from the outskirts of the Ile de France to the islands off the Atlantic coast, we invite you to discover our countryside holidays and look forward to a great holiday with us at Azureva.
How to choose your countryside holiday in France?
Discover the many beautiful regions of France, whether you are looking for peace and tranquillity surrounded by luscious nature, a holiday village by rivers and lakes to enjoy water sports or leisure boat trips along canals, or for amateurs of French wines, join wine tours in Provence, the very birthplace of French wines. Combine countryside, wine, sun and sea in La Londes Les Maures in the south of France or head to the Tarn Gorges for a wonderful hotel stay in the Pyrenees region. Discover the wild uplands of Aveyron with a stay in a charming, stone house holiday resort… How will you choose your holiday in France this year?
If you already have your heart set on a region in France you would love to explore, Brittany, Normandy, Auvergne, the Haute Loire… you are welcome to browse the Azureva holiday resorts, clubs and campsites – available in self-catered, all-in-one packages as well as, made-to-measure holidays to match your exact needs.
Holidays in the French countryside for the whole family
You could also choose your country destination by the activities available at your holiday residence and of course, the wealth of activities each destination offers thanks to its rich history, cultural traditions and natural heritage. Our illustrated labels inform you directly about the facilities and holiday themes available for some destinations to help guide you to the best holiday stay for you and your family.
For family holidays, we are proud to offer the excellent quality welcome guaranteed by our 'Famille Plus' labelled resorts and open-air hotels. Your children can look forward to an array of fun, sports and leisure activities appropriate for their particular age group, at the kids' clubs. Parents of toddlers can trust us to provide baby care facilities both at your holiday accommodation and all around your holiday village. You can plan activities to enjoy together and enjoy quality relaxation or fun moments apart to be shared over dinner in the evenings! Those among you who are passionate about art, dance, wines, Celtic culture, Medieval history, surfing and even dogs may well wish to explore our unique, themed holiday resorts where you will be able to delve into a much-loved activity, explore and express your talents and learn new hobbies.
Your ideal holiday in the French countryside awaits… We hope you enjoy learning about Azureva holidays and do not hesitate to contact us for any further information you may need before booking your stay: +33 4 74 32 74 63.
Find out all
about Azureva