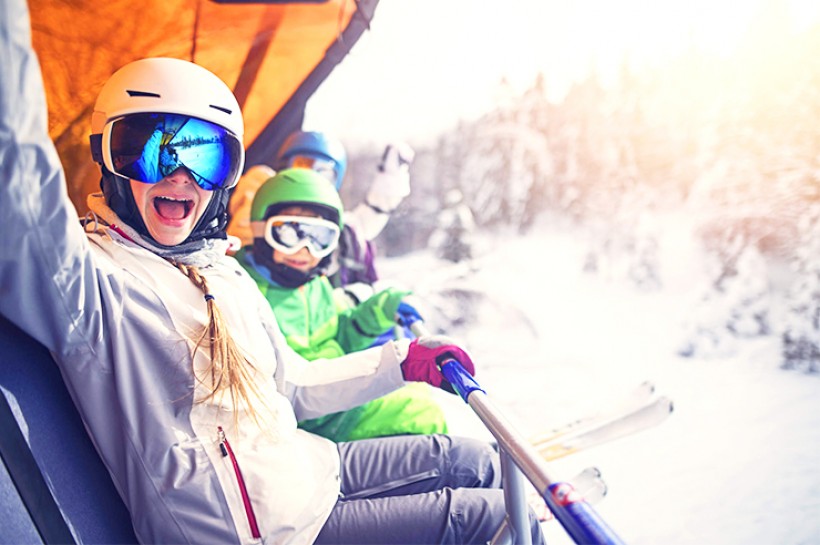 Leisure Winter Holiday in France
Discover our ideas for outings and leisure activities on your holidays, whatever the time of year
Book a vacation rental for Winter or an immersive vacation village experience and enjoy mountains pursuits... without leaving you out of pocket! Azureva invites you to enjoy leisure activities while saving money. 
Azureva is partnering with many local players, to provide you with unique leisure activities during your Winter stay, while saving money.
Winter Leisure Activities available in partnership with Azureva:
Our local partners have chosen the best spots for you to enjoy your favourite sports. In the hands of qualified, enthusiastic instructors, discover the French regions by taking part in typical local sports, while also taking advantage of preferential prices from our partners.

- Azureva reserves the rights to cancel these activities, at any time.
- Prices do not include Azureva accommodation, in full board, half board or holiday rental, depending on the destination.
- Prices do not include: insurance, administration charges, tourist tax.
- For further details, please refer to the Terms and Conditions.
- The proposed dates have been rigorously selected and cannot be changed.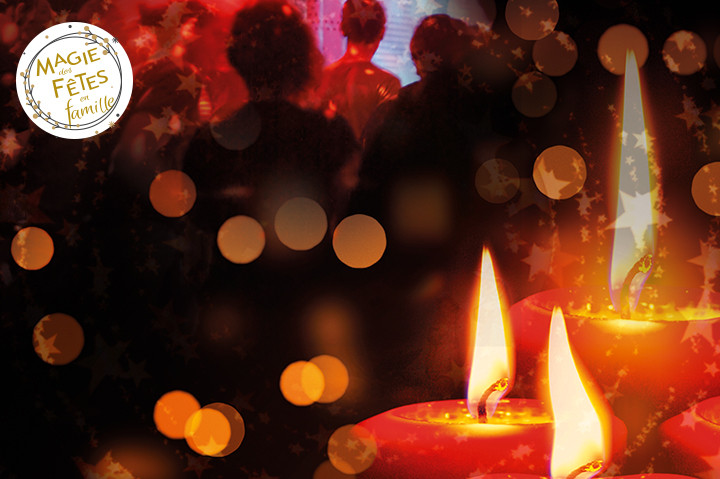 Holiday Magic with your family
On the coast or in the mountains, come and live the "Holiday Magic with the family" with Azureva!
Sumptuous Christmas and New Year's Eve meals* are offered in boarding formula in our villages and mountain residences**.
NEW: Hendaye also welcomes you in Winter to make you live the holidays, otherwise. Direction: the coast. Take out your best clothes and prepare your best smile, the animations and festivities are launched.
* Special meal included for your stays in boarding in the Winter villages Bussang, Arêches-Beaufort, La Clusaz les Confins, Les Karellis, Métabief, Murol and at Hendaye and Fréjus.
** Available with the meal option "7 dinners selfcat pack" for rent in the Winter Residences Bussang, La Clusaz les Aravis, Métabief, Murol.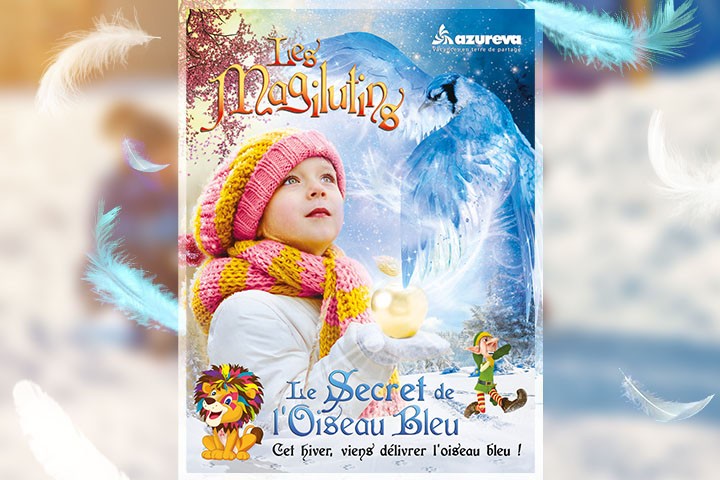 Animation theme
Winter kids club, 2021
"The Magilutines and the secrets of the blue bird"
A magic apple tree stood in the center of the village. To bring spring the 5 red apples had to be harvested and had to merge with a magic formula into a big golden apple. She was then to bring in the blue bird which with a flapping of its wings swept winter and brought spring.

Hivernacus, the King of Winter, did not hear him with that frozen ear. He then decided to grab the 5 red apples so that winter would be eternal.
Grand Elf, who had harvested the fallen apples, decided to entrust them to Tifou, the crazy elf, and who helped his friend Azurion, had to bring the 5 apples to the hidden den of the fairies so that they protect them from the vile Hivernacus .
Along the way, Tifou let himself be distracted by a very funny marmot. He let go of his apples and ran after her. Azurion tried to catch up with him. With the apples left unattended, Hivernacus slipped at the chance to grab hold of them.
The blue bird, asleep in its nest, heard a cracked branch and raised its head. Surprised in front of him, stood Hivernacus and his heart of ice.
He then said to the blue bird, "I stole the red apples from the Magilutines, they can never create the golden apple. You will therefore remain frozen in your nest forever and winter will be eternal and I will reign supreme ".
The blue bird, by this curse, froze in a sleep of ...
A great adventure awaited the Magilutines ... in the villages and holiday homes Azureva.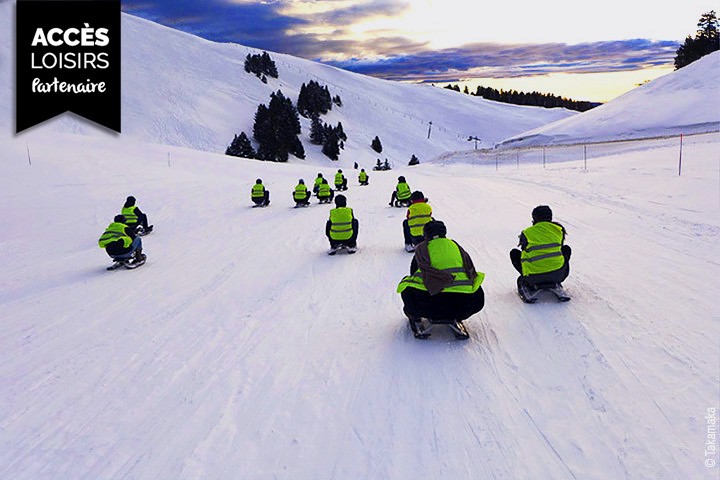 Night-time sledging activity
La Clusaz
Board sports at La Clusaz, with Takamaka.

This winter, during your holidays in our holiday village, take to the slopes at sunset with night-time sledging activity (6 km) ! Runs every Tuesday, Wednesday and Friday during the school holidays, and every Saturday outside the school holidays.
Sledging is organised in the La Clusaz ski area after closing, at around 4.30-5pm (activity lasts approx. 2 hours).
After a technical and safety briefing, make your way down the La Clusaz slopes in a sledge ! Sledge down approximately 6 km of snow-covered slopes for an activity accessible to all (age 10 and above).
Provided: sledges, helmets, head torches, supervision of descent on the green slope by Takamaka instructors, and transport of sledges to the top.

Enquiries and bookings should be made directly at the organisation: Takamaka Alpes Sports Nature.
Find out all
about Azureva