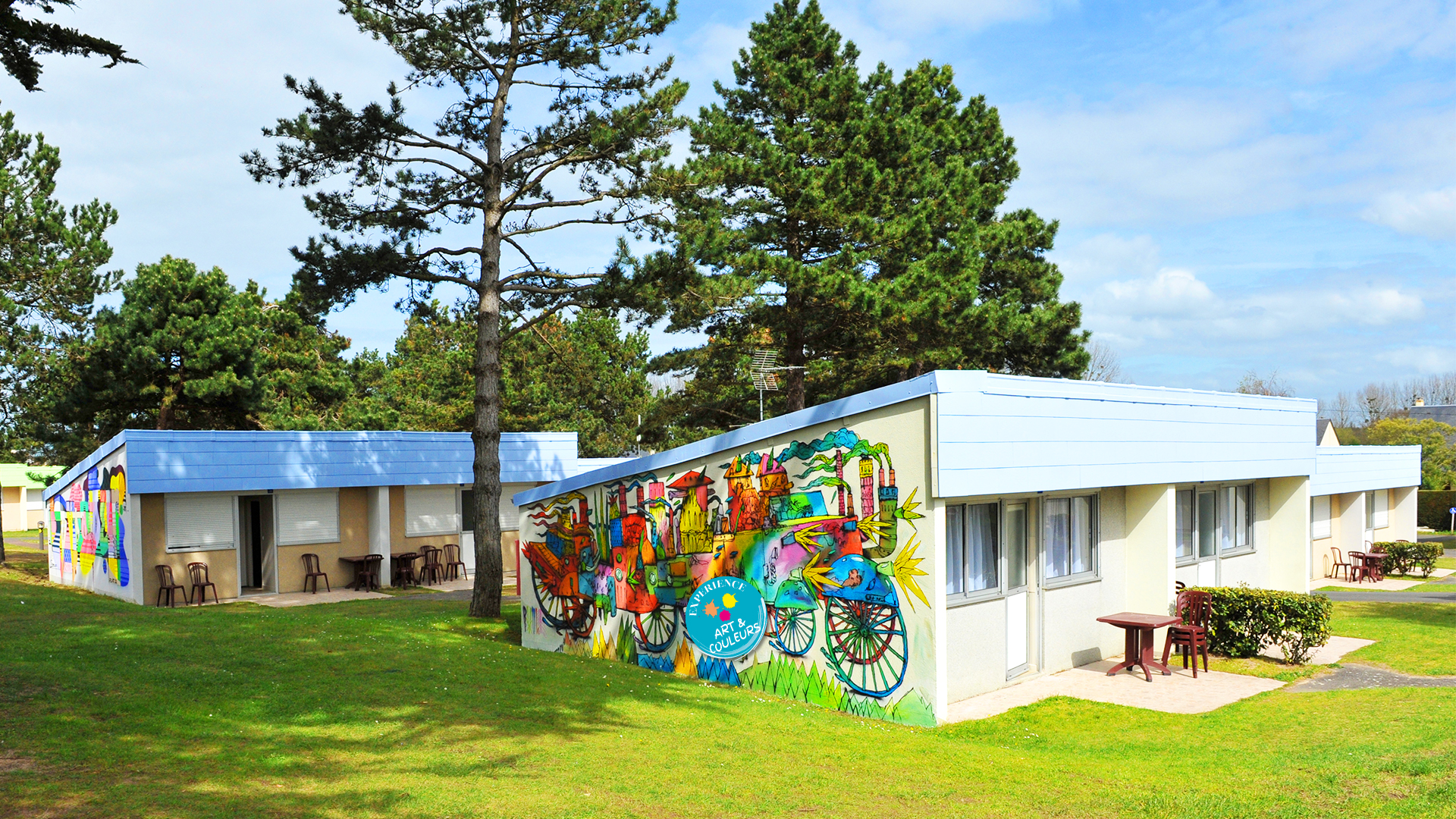 THEMED HOLIDAY RESORT
Hauteville-sur-mer
"Authentique"
Haut de page
Experience art holidays in France !
NEW: THIS VILLAGE IS REINVENTING ITSELF THROUGH ART
Experience something truly unique in a Village that's been completely transformed by art. Discover the redecorated facades of the lodges, which have been covered with unique works created by renowned or up-and-coming artists. In total, 76 murals have been painted on 1,620m2 of walls, using 1,600 paint sprays, to immerse you in our values of joy, sharing and discovery.
A art themed holiday village in Normandy
Holidays in an unspoilt area of Normandy, near to a sandy beach. Near to Mont Saint-Michel and just 5 minutes on foot from a large sandy beach, the Hauteville-sur-Mer themed holiday village is the perfect place to make the most of Normandy during your family holiday! Experience the natural rhythm of our vast grounds in the serenity of the sea air, with walks, bike rides or sand yachting, and cultural excursions in the Normandy area. At the Hauteville-sur-Mer themed holiday village in Normandy, on the English Channel, you will be spoiled as soon as you sit down to dinner, with fish soup, moules marinières, seafood sauerkraut and Normandy tart... delicious! And when you return from a day spent outdoors, you can enjoy evenings full of good fun and high spirits, organised for you by our team of qualified activity leaders! Hauteville-sur-Mer is a small, traditional seaside resort, set between the Channel and neighbouring farmlands, offering you an unspoilt view of the countryside, far from the beaten track. You are on the beautiful Côte des Havres, renowned for its coast, islands, the Normandy landing beaches, the Normandy farmland and UNESCO world heritage sites: the Mont Saint-Michel and the Vauban Towers.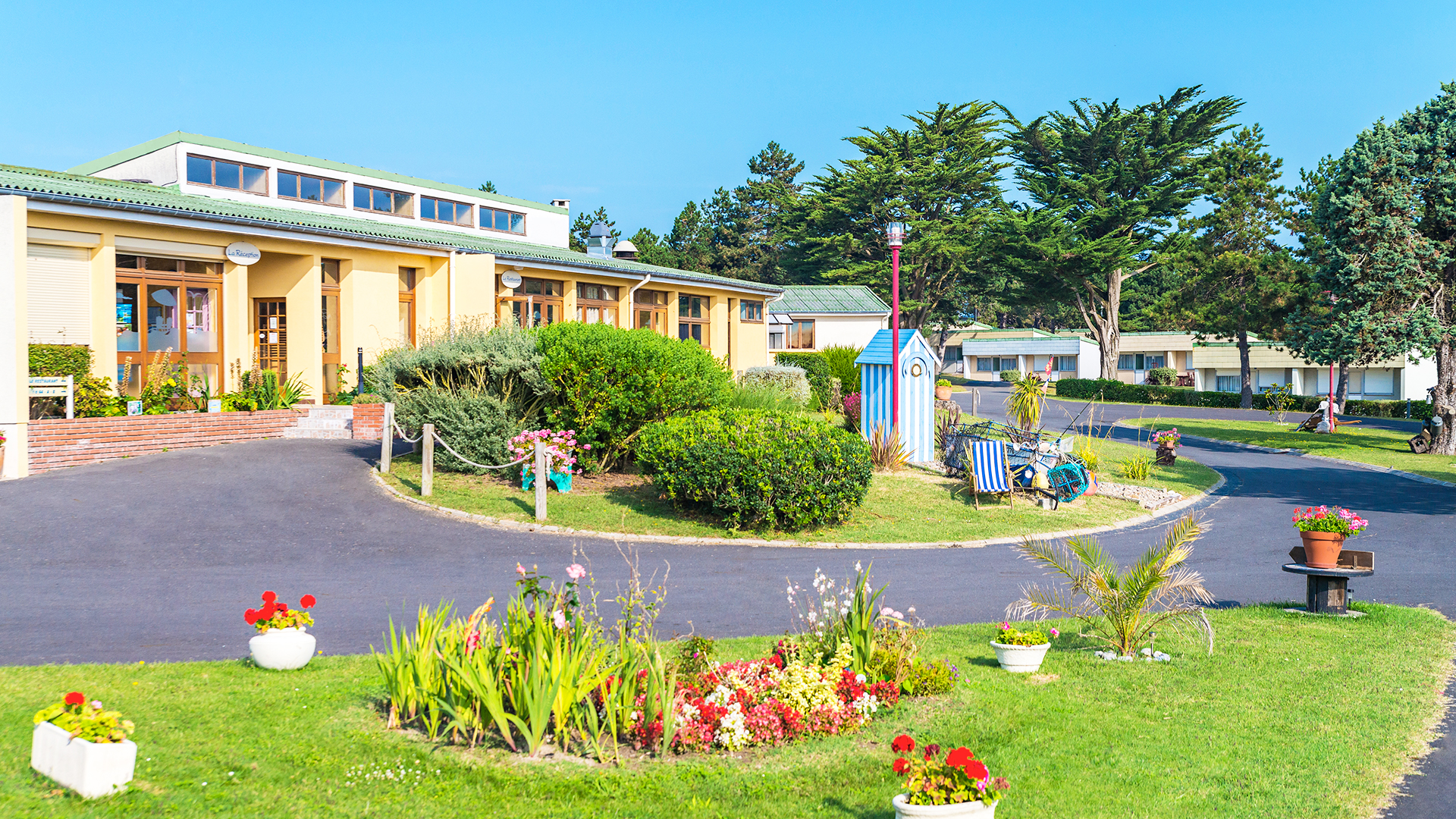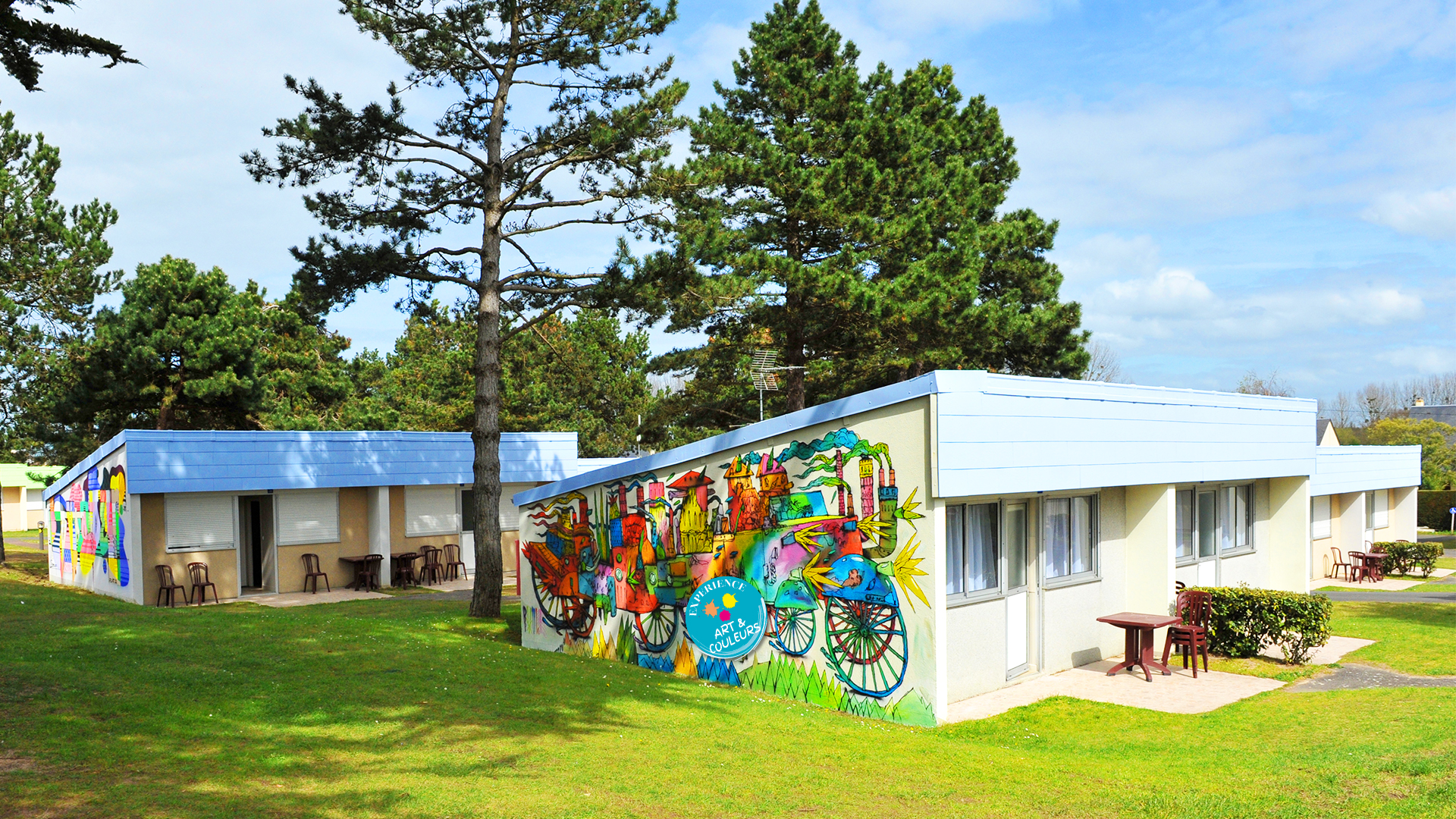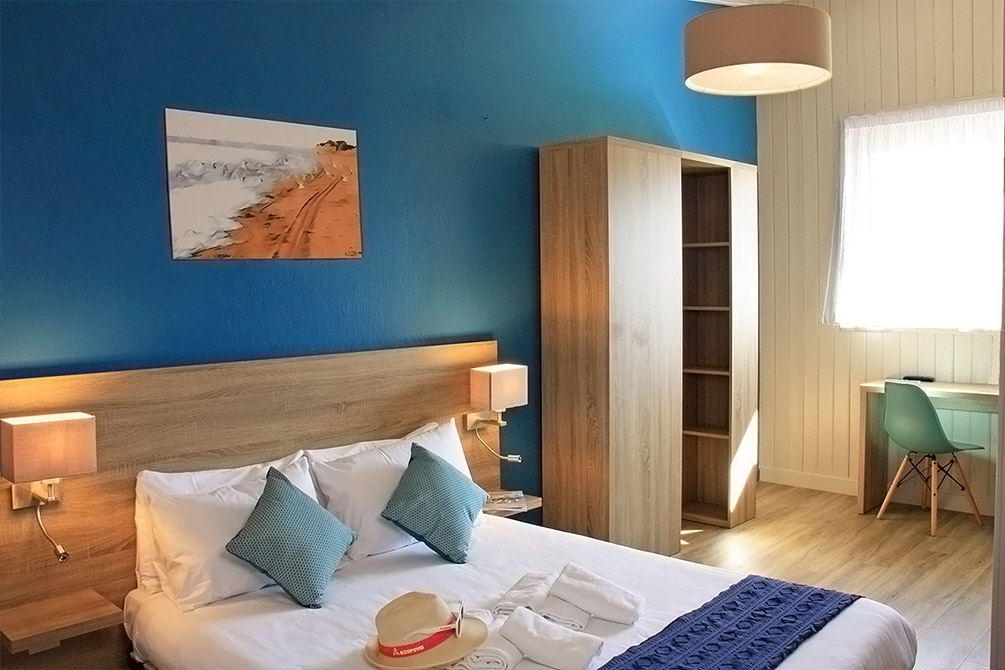 The Azureva experience : Hauteville-sur-mer
5 minutes on foot from a large powder-soft sandy beach
The popular tourist sites of the Channel are nearby
The Mont Saint-Michel, the Channel Islands, the Normandy landing beaches...
Urban art is taking over at Azureva
Discover a unique initiative!
A Street Art walk in the heart of the Village : 76 frescoes - taking beautiful landscape photos and making perfect selfies!
Workshops and manual activities.
* Certain activities or events may be optional with registration. Azureva reserves the right to modify its program.
Stay in Hauteville-sur-Mer in Rental
Go to the Residence section
Your accommodation with an artistic façade...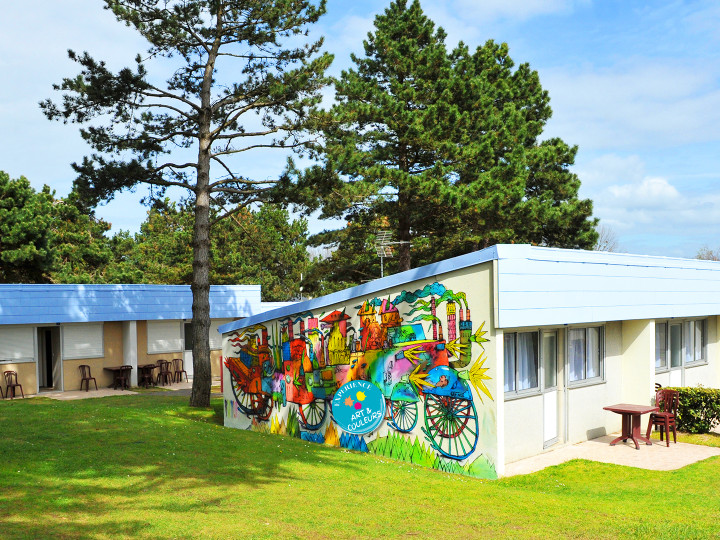 in beautiful Normandy
- stays in full board and half board
- 82 accommodations with unique facades created by artists
- accommodation with terrace in the heart of a magnificent 4-hectare park