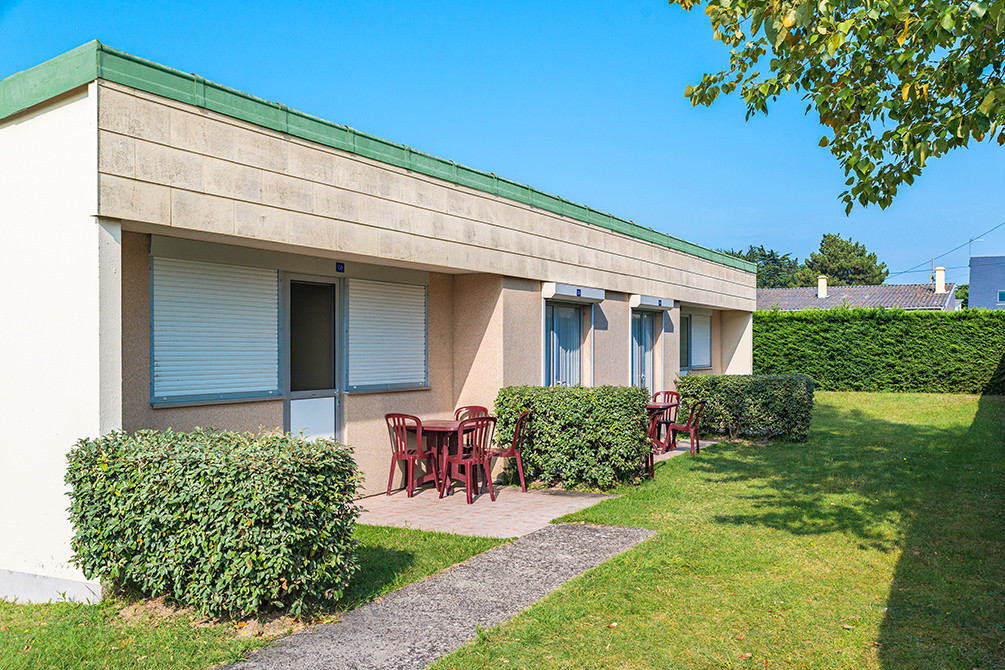 Self-Catering Resort HAUTEVILLE-SUR-MER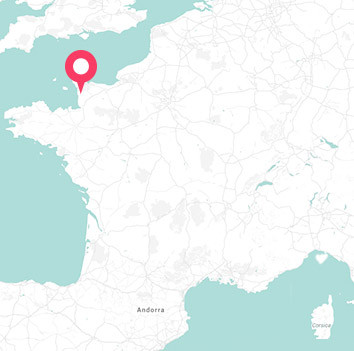 Self-Catering Resort HAUTEVILLE-SUR-MER Normandie Manche
Choose freedom! Our self catering resort at Hauteville-sur-Mer would be delighted to welcome you for your holiday by the ocean, combining land and sea. With your family, as a couple or with friends, it's the perfect place to combine nature activities, the delights of the ocean and cultural discoveries.

Remarkable surroundings

Whether you love wide open spaces, or are a fan of water sports or cultural tours, you're sure to find something to enjoy in the area surrounding our Hauteville-sur-Mer self catering holiday resort: a sandy beach is just a few minutes' walk away, there's a beach resort with a warm and fun atmosphere, as well as hiking trails, boat trips and sand yachting... there will be no shortage of ideas to tempt you!
Our self catering holiday resort in Normandy is also the ideal base from which to discover the region's most popular tourist sites. Between strolls on the beautiful Côte des Havres, known for its coastline, islands and the Normandy landing beaches, and exploring the wooded countryside of Normandy and its architectural tourist attractions, the Mont Saint-Michel and the Vauban Towers, your days will be full of great escapes.

A holiday all about well-being and relaxation

Our self catering holiday resort in Normandy gives you the ideal setting to make the most of your stay and enjoy complete serenity. Nestled within a beautiful 10-acre park with pine tree forests, the facades of our lodges have been restyled by renowned graffiti artists, creating an explosion of colour. Relaxation, fun and chill time will be the order of the day! You will love their cosy layout. Everything has been thought of for your convenience: beds made up on arrival, an equipped kitchen area, TV, Wi-Fi access and private terrace. It has everything to make you feel at home, as though you've just walked through your front door.
In terms of activities, our bright and bubbly team has plenty of lovely surprises* for young and old alike... Come along for boules matches, football or beach volleyball, as a family or with friends, and challenge them to a game!
*in the full and half-board season
Why choose this destination
Self Catering Holiday Resort with arty facades:
30 street artists have transformed our Resort into a unique walkway of art.
With the support of our sponsor, Speedy Graphito, 76 murals were painted on the external walls of our lodges (1,620 m2 of wall area, 1,600 paint sprays used) to create works around the themes of sharing, joy and discovery.
Pop in for a visit, or come for a stay, and enjoy a unique experience based around art!
The Mont Saint-Michel, the Channel Islands and the Normandy landing beaches are all nearby.
EXTRA services also available for self catering guests:
Activities, entertainment, kids' clubs, free and unlimited access to equipment and facilities during the full and half-board season.
"7 dinner SelfCat Pack" option for a stay of 8 days / 7 nights
Opening dates:

From april to september
Location