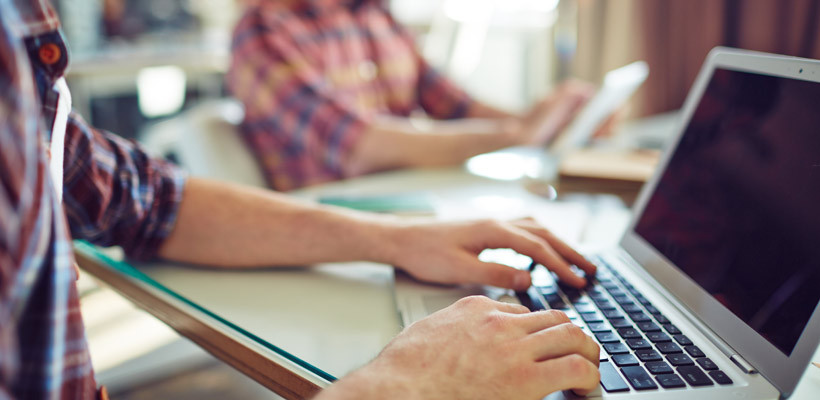 Frequently Asked Questions
You're planning a holiday with Azureva – or you've already booked and your departure is fast approaching – and you still have some questions?
In this section, we will try to answer some of them. If your question is not in this FAQ, please get in touch with our Holiday Advisers on +33 4 74 32 74 63, from Monday to Friday, 9 am to 8 pm, and Saturday, 9 am to 7 pm, or email us at : [email protected]
1/  MY BOOKING
How do I find and choose the most suitable Holiday Village?
In the 'Holiday Brochures' section, you can consult our brochures, either by browsing them directly online or downloading them as a PDF.
Go to our 'Holiday Brochures' section
You also have the option of ordering a hard copy using our Contact Form
or
on our website, via the 'Destinations' menu, which lists all the Azureva Holiday Villages by geographical location: Self-Catering Resorts by the Sea, Seaside Holidays, Mountain Holidays or Skiing Holidays, and Holidays in the Country.
You can also search your ideal destination in 'Book Your Holiday' to find out the price.
Or else as your fancy takes you, following your inspiration!


How do I book?
You can book your Azureva holiday at www.azureva-vacances.com or by calling +33 4 74 32 74 63,

What are Azureva's preferential rates?
Enjoy preferential rates, agreed by your company or works council (associations, federations, Azureva partners, etc.), in low or high season, with your specific Partner Code. Find out more in the Partner Area.

Consult our offers and last-minute flash sales regularly, for discount prices all year round!
> Look at the 'Top Deals' section
Take advantage of our 'Promotional Weeks', cut-price stays of 8 days/7 nights. These prices are inclusive of all reductions, offers and loyalty or Partner discounts.


How can I refer a friend or be referred by a friend?
To refer a friend or be referred by a friend, download our referral form
1. The coupon should be completed by you and your Referred Friend
2. Once your Referred Friend has made their booking, they will automatically receive a discount of € 100.
3. You will receive a discount voucher worth € 50 after your first Referred Friend's holiday, € 75 after your second Referred Friend's holiday and € 100 after your third Referred Friend's holiday.
You can refer a friend only by contacting our Holiday Advisers on +33 4 74 32 74 63, from Monday to Friday, 9 am to 8 pm, and Saturday, 9 am to 7 pm.


I have loyalty points – where can I find them?
To find out how many loyalty points you have, go to My Account
or contact our Holiday Advisers on +33 4 74 32 74 63, from Monday to Friday, 9 am to 8 pm, and Saturday, 9 am to 7 pm.

What does the insurance cover?
The cancellation and curtailment insurance reimburses you either for the costs of cancelling your holiday or for the costs of cutting short your holiday.
> Download full details of the cancellation and curtailment insurance cover
The snow and mountain insurance comprises assistance cover against accidents and rescue costs during your holiday, snow cover against lack of or too much snow, cover against ski equipment theft or breakage and civil liability cover.
> Download full details of the snow and mountain insurance cover

These policies are optional. If you wish to take out one or both options, you must do so at the time of booking.
For further information about our insurance policies, please get in touch with our Holiday Advisers on +33 4 74 32 74 63, from Monday to Friday, 9 am to 8 pm, and Saturday, 9 am to 7 pm.

What payment methods are available?
By card :
Pay, hassle-free, via our website – your bank details are automatically encrypted on our online secure payment site PayZen using https (web protocol and international standard).
Manage your booking reliably and simply: you have the option of paying for your holiday in one go or paying in several instalments without charge (in accordance with the Terms and Conditions).
By cheque and/or holiday voucher (France only):
In this case, your booking is made provisionally and the availability and pricing terms are held for you for up to seven days.
We recommend you send your payment the same day by first class post, enclosing your booking reference and/or detachable coupon, to the following address:
Service Encaissement
52 rue du Peloux
B.P. 40307
01011 Bourg-en-Bresse Cedex
France

Where can I find my booking details?
You can find all the details about your booking on your booking summary or invoice (sent by post or email).
You can also ask one of our Holiday Advisers by calling +33 4 74 32 74 63, from Monday to Friday, 9 am to 8 pm, and Saturday, 9 am to 7 pm.
or you can go to My Account>My Holidays.


Why haven't I received the documents concerning my booking?
By email:
Your email address may contain an error, or our email may have been sent to your spam folder.
To ensure safe receipt of our emails, please add [email protected] to your contacts.
By post:
The postal address on your booking may contain an error.
If you have not received the documents concerning your booking, please get in touch with our Holiday Advisers on +33 4 74 32 74 63, from Monday to Friday, 9 am to 8 pm, and Saturday, 9 am to 7 pm.
or go to My Account>My Holidays.

How can I amend or cancel my booking?
To amend your booking :
If you wish to amend your booking, please get in touch with our Holiday Advisers by calling +33 4 74 32 74 63, from Monday to Friday, 9 am to 8 pm, and Saturday, 9 am to 7 pm or emailing [email protected]

If you wish to cancel a service:
For thalassotherapy services, lift passes, ski equipment hire and skiing lessons, cancellations or amendments requested less than two weeks before the date of your holiday cannot be accepted. No reimbursements will be made unless you have taken out snow and mountain insurance and cancel these services at least two weeks before your date of departure.

To cancel your booking:
Cancellation requests should be made in writing to: Azureva Villages & Résidences de Vacances, 52 rue du Peloux, B.P. 40307, 01011 Bourg-en-Bresse Cedex, France (date as per postmark) or by email to: [email protected] (date as per receipt of email)
> For further details, please see the Terms and Conditions.

2/ MY HOLIDAY
What are terms and conditions of your stay?
Say goodbye to stress and endless traffic jams with Azureva! A week's stay at Azureva runs from Sunday to Sunday*, so that you can make the most of your holiday right from the very first day!
Your accommodation is available from 4 pm on the day of your arrival and must be vacated by 9.30 am on the day of your departure (optional Early Arrival and Late Departure).
Azureva Holiday Villages are no smoking.

Short stays are possible throughout the low season at any of the Holiday Villages (excluding Partner Villages).
In high season, short stays can only be booked up to ten days before your departure.
Self-catering accommodation can be booked for a minimum of two nights.

* Except for Azureva partner destinations at Les Deux Alpes and Val Thorens which, depending on the time of year, are from Saturday to Saturday.

> For further details, please see the Terms and Conditions.

Where can I find all the practical information I need about my Holiday Village?
You will find everything you need to know about your Holiday Village in the information sheet which can be downloaded in My Account>My Holidays
or in your booking confirmation email.

What does the accommodation consist of?
For Holiday Villages with restaurants, depending on the composition of your family, you will be allocated a single room or suite of rooms, a cot, child-safety measures or accommodation for people with reduced mobility.
For Self-Catering Resorts, you choose your accommodation type, size and facilities at the time of booking.

Can I bring my pet on holiday with me?
Pets are not allowed at our resorts, except Longeville-sur-Mer themed "With your dog".

What do your kids' and teens' clubs offer?
Clubs designed for your children, whatever their age! During the school holidays in 'Family'-labelled resorts, free activities are laid on for children and hang-outs for teens, all in a reassuringly safe setting .
All the activities are suited to different age groups, and are organised and run by qualified activities staff.
Option of kids' services at other destinations.   

How can I send you a suggestion?
Please email any suggestions about Azureva services to our Quality Service at: [email protected]
Following a stay in one of our Holiday Villages, if you provided your email address at the time of booking, you will receive a satisfaction survey the day after the end of your stay.

3/ MY ACCOUNT
Want to create an account?
Click 'Register', enter your contact details and choose a password.
You will receive an email confirming the creation of your account. Please be aware that we do not store your access details.
Go to the registration page

Already have an account?
The first time you log in – or if you did not provide your email to our Holiday Advisers and have received your access details (username and password) on the letter enclosed with your brochure or booking confirmation –
simply click on My Account in the top right-hand corner of the screen, and enter your customer number and password.
A window will ask you to enter your email address.

You can edit your personal account details (contact details, holiday preferences, family members, etc.) in the 'My Profile' section.
You can change the email linked to your account.
If you forget your password, you can reset it by clicking on 'Forgotten password' then following the instructions.

In the 'My Holidays' section, you will find your booking history, together with a summary of your current bookings (documents to download, details of activities, balance payable, optional extras and additional services, etc.).
The 'My Rewards' section contains price reductions, promotions, reward points, etc.
Your favourite Holiday Villages will be saved in the 'My Favourites' section, and by clicking on 'My Basket' you can go back to an incomplete booking.
Find out all
about Azureva