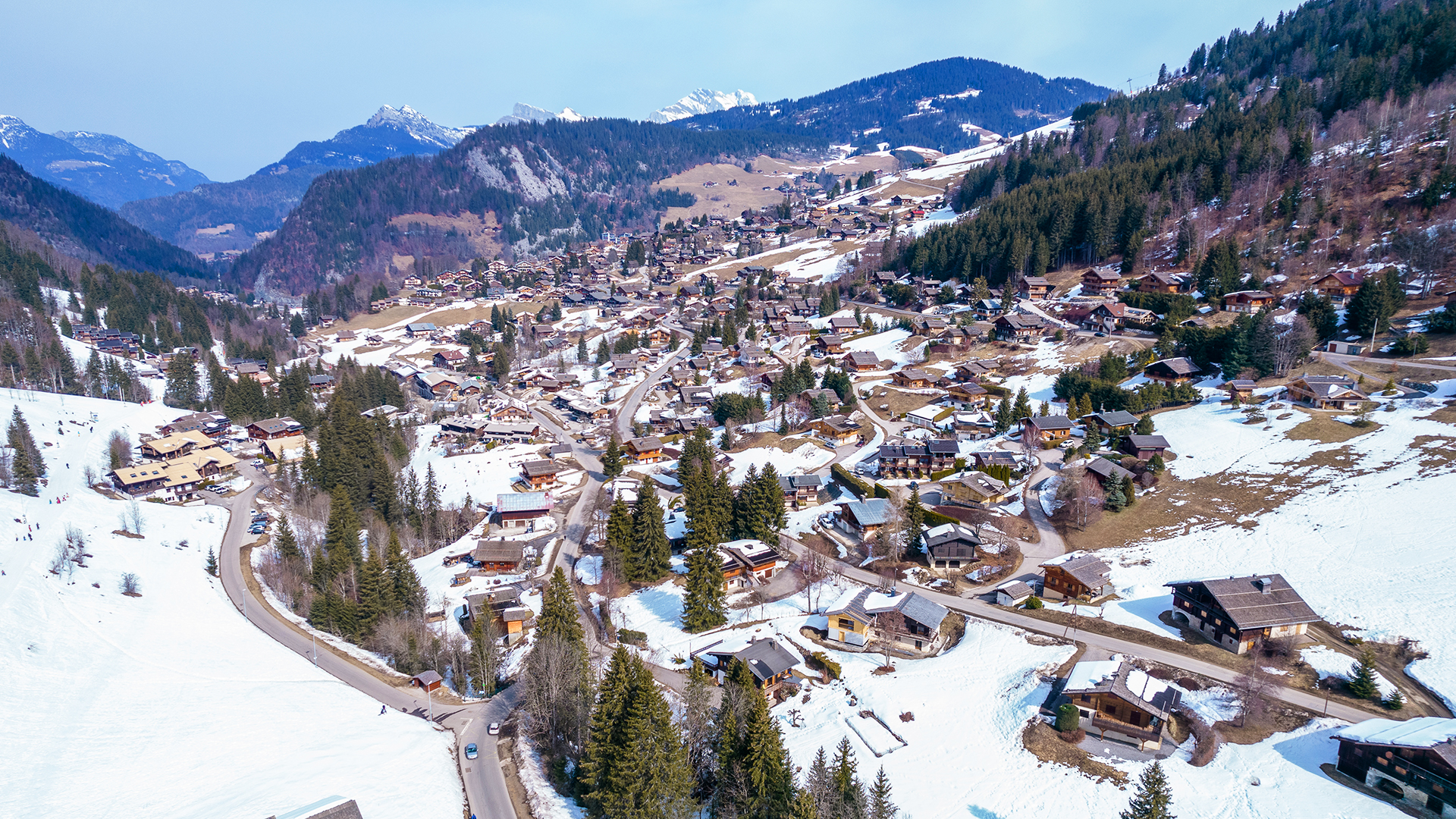 SELF-CATERING RESORT
La Clusaz Les Aravis
"Authentique"
Haut de page
Chalets in the peace and quiet with activities and amenities in easy reach, ski in - ski out
Whether you're a beginner, alpine skier or snowboarder, you're very welcome to our holiday village** at La Clusaz Les Aravis in the Haute-Savoie, also known as snow sports heaven. This 2 star self catering resort is a wonderful spot, popular with families and connoisseurs of the Northern Alps ! You will set off on your skis to the slopes in the ski area of la Clusaz. Wow ! 5 mountain chains linked together, which means 125 km of alpine skiing slopes and 1,500 m of cumulative difference in altitude... so there are some great ski sessions to look forward to ! Are you more a fan of Nordic skiing ? The Espace Nordique des Confins ("Nordic France" approved) is internationally recognised. Renowned for being the official site of the cross-country skiing World Cup, the plateau has more than 50 km of trails. So set off on an adventure on the Beauregard plateau or to the superb valleys of the Aravis, in snowshoes, skis or on foot ! The apartments at the La Clusaz Les Aravis holiday village** in the Haute-Savoie are spread across three chalets, at an altitude of 1,200 m. They are situated on the mountainside, 2 km from the centre of the village of Clusaz. The bright, comfortable and peaceful apartments will ensure you have a well-deserved rest after a day in the snow. Family skiing holidays in the Alps only last a few days a year... All the more reason to make the most of it, at the 2 star La Clusaz Les Aravis club-village !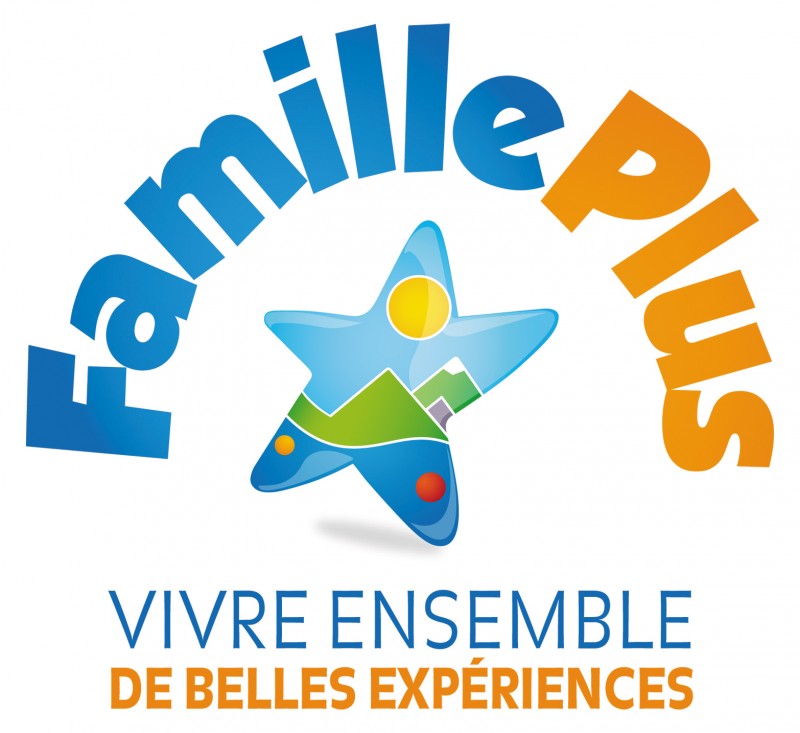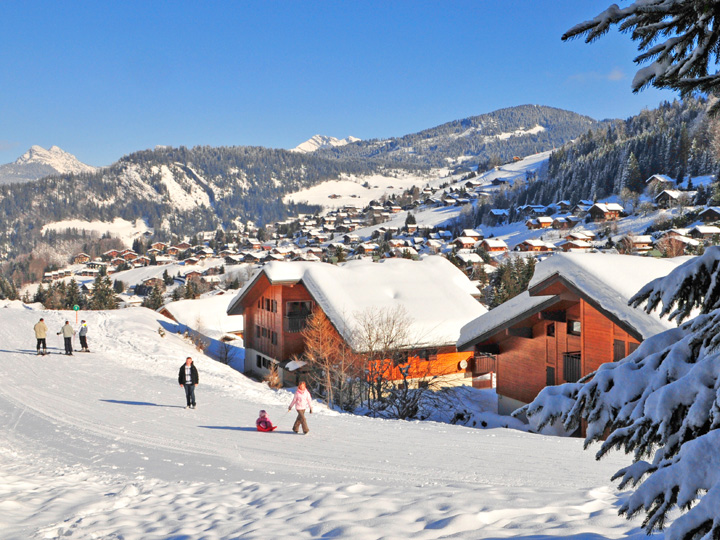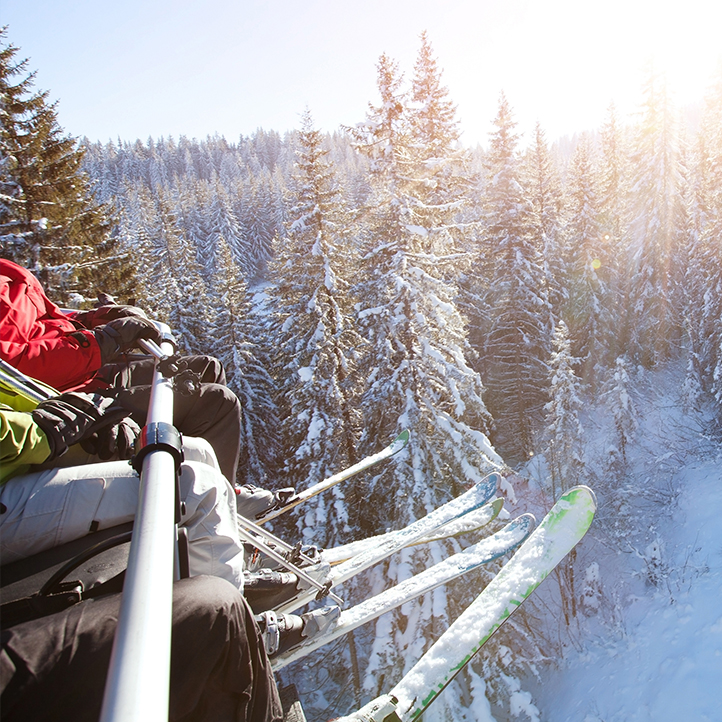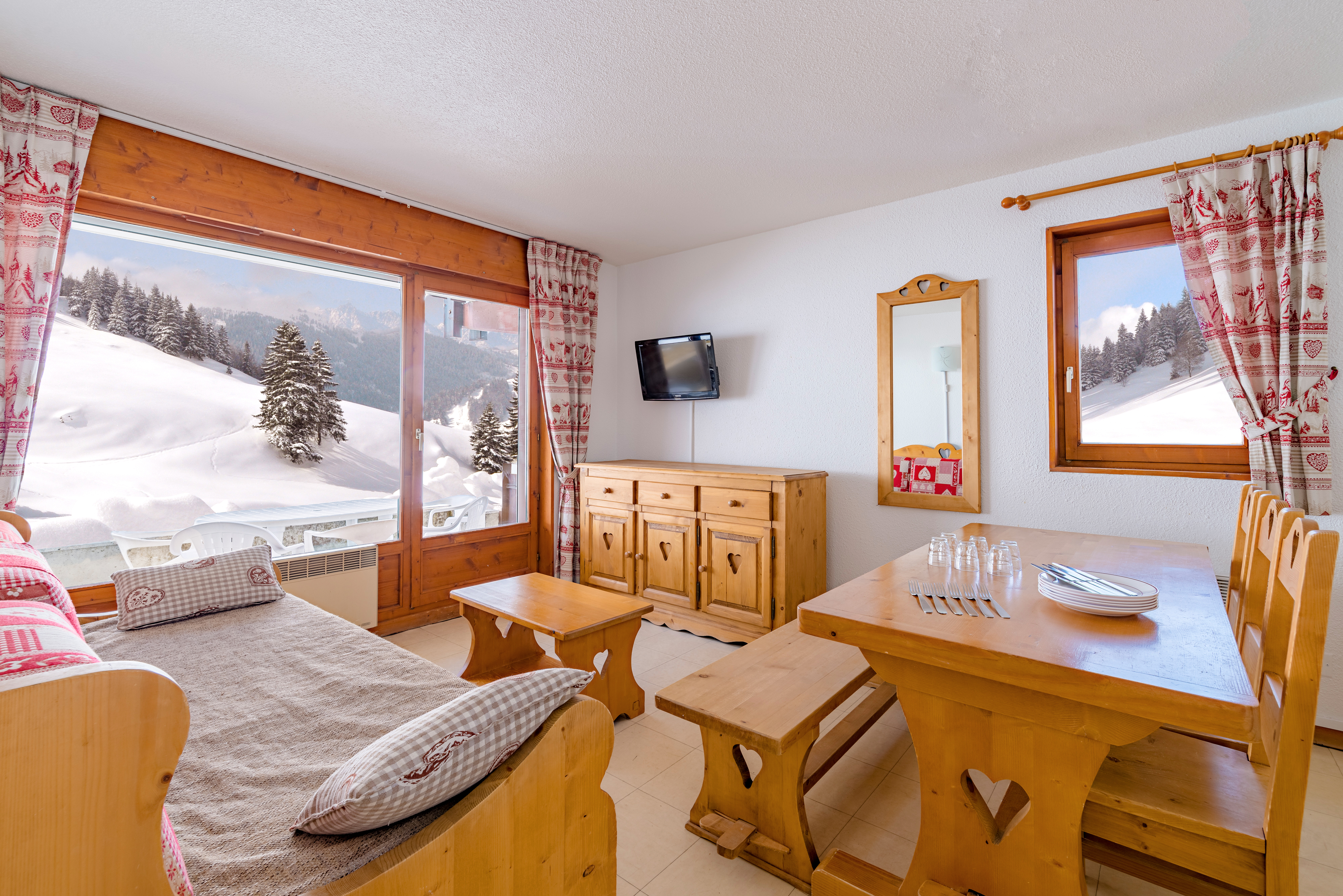 Family holiday magic with the option "7 dinner Selfcat pack"
Special Christmas Eve & New Year's Eve dinner, included for your week boarding holidays* in our village. Festive atmosphere and animations throughout the evening.
*Available with the option "7 dinner Selfcat pack"
Ski and well-being residence
Pre-book your So-Ski benefits: More info about our So-Ski Services | Ski room : The place to rent ski equipment at the "Confins"
Sauna (optional) at La Clusaz les Confins
Included: shuttles to and from the slopes
Free guest card, which gives you multiple benefits
Aravis Skibus, ski lifts. Access to Nordic Ski slopes. Biathlon Initiation sessions. E.S.F Nordic Skiing. Showshoe walking. Swimming pool complex, ice rink, cinema.
Immersion in a Savoyard chalet!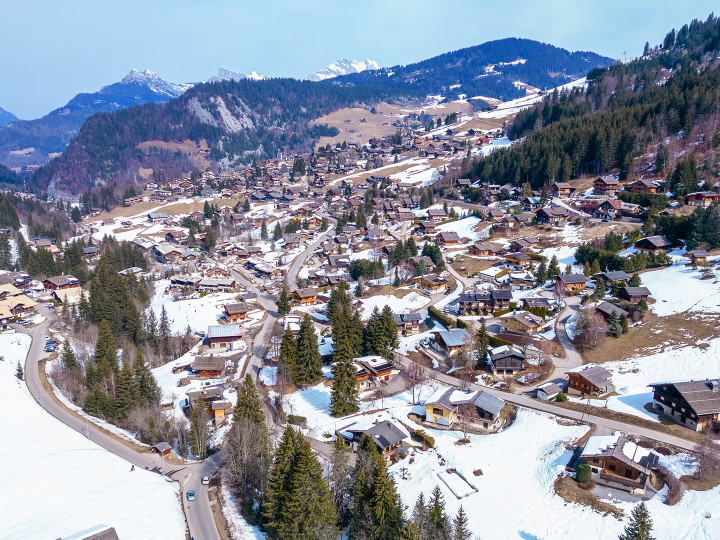 an authentic setting, at the foot of mountain pastures and hiking trails
- 29 rental accommodations in Savoyard chalets
- bright apartments fully furnished and equipped with a kitchenette, up to 7 people
- wooden balconies or terraces with colorful geraniums in summer and garden furniture
From
per week self catering
Services included

Secure lockers (ski, bike, etc.)

Ski equipment rental area

Village-ski resort shuttle link during school holidays