Haut de page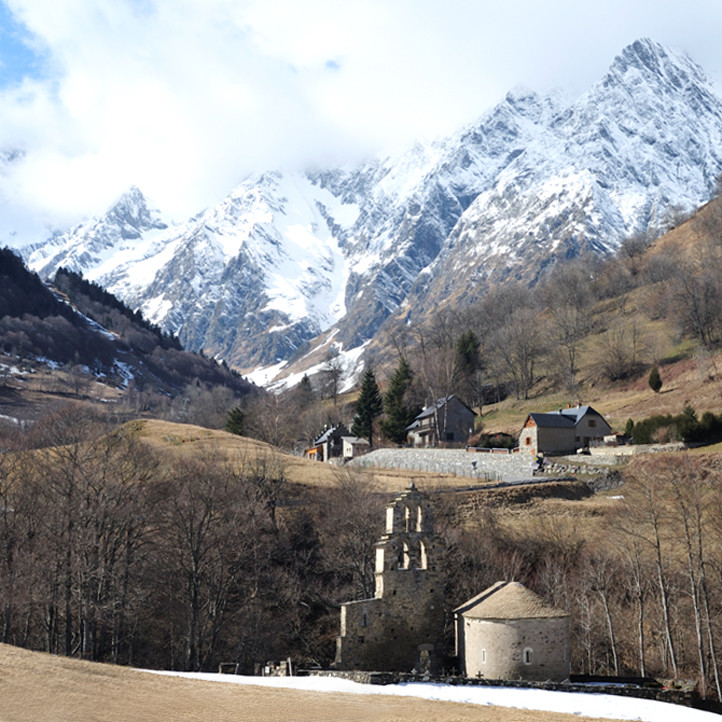 Tourist activities to discover in the winter around Self-Catering Resort Piau-Engaly
A holiday at the two-star Piau-Engaly self catering resort gives you the perfect opportunity to discover the tourist activities on offer in the Hautes-Pyrénées. The Piau-Engaly ski resort is relatively new, being founded only in 1971. But its birthplace, the Aure Valley, abounds in ancient cultural treasures including local cuisine and heritage sites. Spain is just around the corner. Not long ago, Piau actually joined forces with Sobrarbe in Spain, to create one tourist destination. So to enjoy a Mediterranean ambiance, you just have to cross the Aragnouet-Bielsa cross-border tunnel, which links the upper valley of Aure with the Bielsa Valley. To clear your head, in addition to your exploits on the slopes, we would suggest a visit to the Templar Chapel (Chapelle des Templiers) near Aragnouet, which is classified as a UNESCO world heritage site. Come and visit the honey farms and cheese dairies in the neighbouring villages. And don't miss Saint-Lary-Soulan and Arreau in France, and the picturesque narrow streets of Ainsa in Spain, one of the most beautiful villages in the Haut-Aragon.
Live to the rhythm of the destination
JANUARY:
N-Py Cup (high level Banked Slalom competition with inflatable modules)
FEBRUARY:
The Altitoy Ternua Open, cross-country skiing festival, events 100% Kids (N'Py Kids, Choupy Cup ...)
MARCH:
Pic du Midi Grand Derby
APRIL:
Waterslide: crossing a specially installed pool of water at the foot of the slopes on skis, snowboard or similar.
Sun & Style: the event of the end of the winter season in Piau-Engaly, not to be missed: convivial and very festive atmosphere, concerts, DJ's, Big Air competitions, Jib and Ride, freestyle space, hot meal & BBQ Rider, snowpark ...
Tri Sky Piau: triathlon mountain solo or trio with chain of trail, bike, ski, hiking.
Our selection of must-see places
The High Aure Valley and the Néouvielle Reserve where you'll find high altitude natural lakes (10 km). The Pyrenees National Park House.  Maison de l'Ours (Bear House).  Les Aigles d'Aure falconry. On the Spanish side of the Pyrenees: Bielsa, the Aragon canyons, the Monte Perdido mountain range with its hanging glaciers classified as a UNESCO world heritage site, Bielsa, Ainsa, the Anisclo Valley...(15 km). Gouaux: visit to the € Le Pitou € goat farm with tasting and products available to purchase on-site.