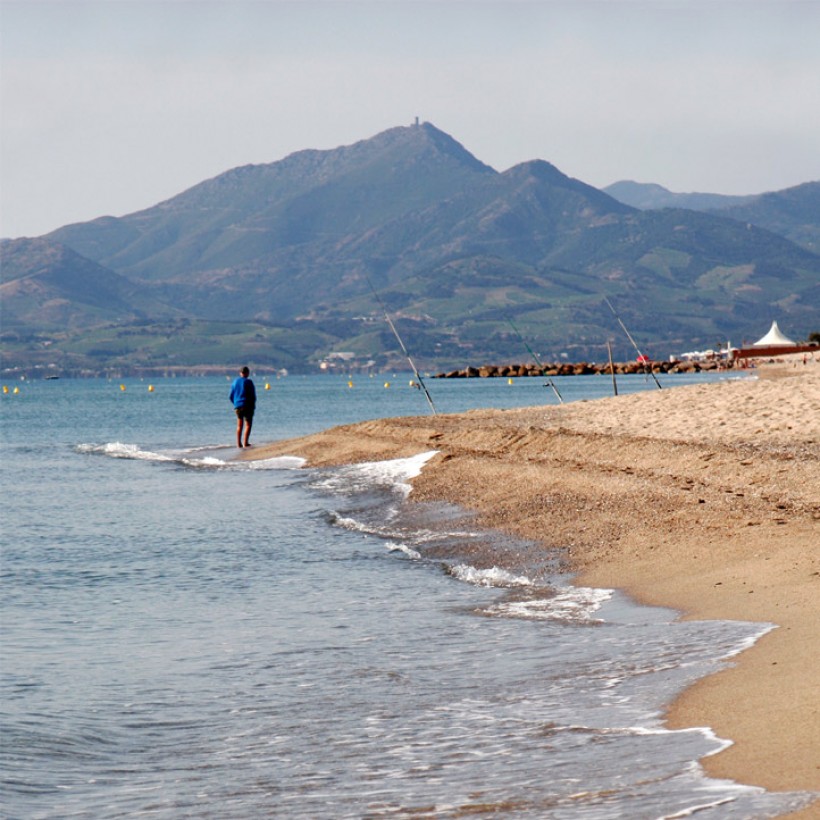 Things to do in St Cyprien
St Cyprien is a purpose-built resort on the Mediterranean coast with one of the largest marinas in Europe. As such, it's a great base for all sorts of water-based activities, as well as being perfectly situated for trips to the mountains, a cross-border jaunt into Spain or the further exploration of France's south coast. Its location in France's far south makes it suitable for holidays very late into the season, even up to November. Azureva's self-catering resort at St Cyprien also boasts lots of on-site facilities if you don't feel like going far to find your entertainment.
How to make the most of your Azureva self-catering resort?
This particular resort is of the self-catering type, meaning that you have the freedom to choose exactly what to eat, when you want. If you're feeling lazy or just don't know what to do for food, a bakery service and snack bar operate during the months of July and August. The beautiful weather of this region will also give you lots of opportunities to use the patios and barbecue areas provided.
Leisure activities and facilities on-site are everything you could hope for – and more! A heated swimming pool is the jewel in the crown, with party nights a close runner-up! Sports fans aren't left out of the loop either, with a multi-sports court suitable for football, basketball, volleyball, handball and badminton. Kids will love to try their hand at table football, pool, table tennis and perhaps even that quintessential southern French game, pétanque. Children can also take part in activities through their own age-appropriate clubs (during the school holidays). Here they'll have plenty of things to do and enjoy - crafts, games, treasure hunts, sports tournaments and the like. St Cyprien is just one of many such self-catering resorts along the Med coast – le Grau du Roi accommodation, for example, is also organized on a self-catering basis.
What are the top attractions in and around St Cyprien?
Azureva's St Cyprien resort is just a stone's throw from some of the town's key attractions. Just a few hundred metres' walk away are the port and marina – the perfect place to find companies specializing in jet ski rental, boat hire and tours, fishing charters, water-skiing and the like.
Two green spaces, the Parc de la Prade and the Jardin des Plantes, are also within easy reach. Both are suitable for children, with an extensive play area and unusual waterfowl in the first and peacocks and shaded areas aplenty in the second! They're especially good if you're looking for things to do that don't involve the beach on very hot days.
The long expanses of sandy coast dreamt of by those who love Mediterranean Sea holidays are of course one thing that draws people to this part of the world - to swim, sunbathe or even to kite-surf! There is actually a portion of the northern beach specially set aside for this pursuit, drawing both devotees and curious onlookers.
Lastly, one less well-known attraction has to be Les collections de St Cyprien, a small art gallery which also runs workshops, lectures, concerts and poetry readings – ideal if you're wanting something just a little different…
Exploring further afield
There are any number of gems to be seen by hopping in your car and setting off on a day trip. The port of Collioure has attracted artists for over a hundred years due to the quality of its light and its colours. It's easy to see why! Inland, the town of Céret boasts its own museum of modern art, featuring the works of famous artists, including Matisse, Picasso and Salvador Dali.
There's also a tremendous wealth of medieval architecture in the form of abbeys, churches and castles, especially the famous 'Cathar castles' and you may feel like checking out some of the pretty towns on the Spanish side of the border such as Roses, Girona and Cadaqués. However, if you're interested in things to do on the French Riviera, perhaps you should check out Azureva's Cap d'Agde holidays, further up the coast towards Montpellier.
If this has whetted your appetite, look at our section on self-catering holidays in the south of France for more inspiration or just call us on 0033 (0)4 74 32 74 63 or email [email protected].
Find out all
about Azureva