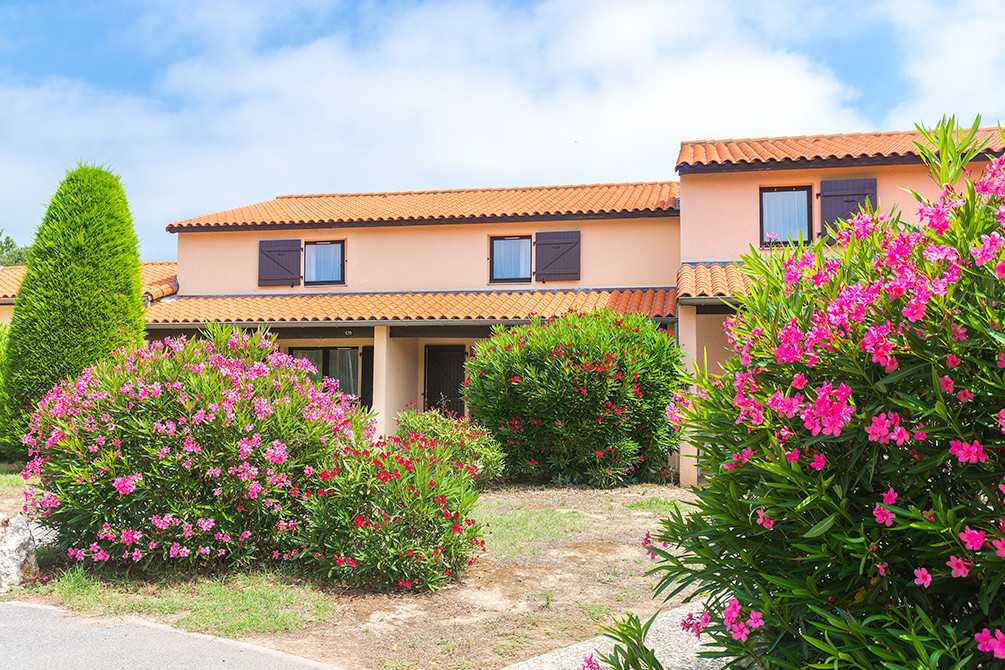 Self-Catering Resort SAINT-CYPRIEN ***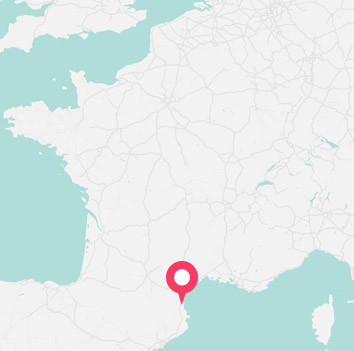 Self-Catering Resort 3 stars SAINT-CYPRIEN Languedoc-Roussillon Pyrénées Orientales
Holidays in Saint-Cyprien
Enjoy the sunshine and the Catalan art of living on the coast
Your self catering family holidays in the South at the Saint-Cyprien self catering resort**, which is close to Spain, Andorra and the Pyrenees mountains, will be full of wonderful shared memories. The pedestrian, secure and peaceful Roussillon self catering resort is located 2 km from the beautiful beaches of the Catalan coast. The seaside resort of Saint-Cyprien is also close-by. It's known for its water sports, warm and welcoming atmosphere and activities. This place is lucky enough to enjoy the mildest climate in France, with 320 days of sunshine a year! At the 3 star Saint-Cyprien self catering resort (Roussillon), you can really make the most of them!  Your cottage is equipped with all the mod cons. In most cases, it will have a terrace that looks out onto the grounds. A range of entertainment and free activities await on-site, from water-based therapy in the residence's large pool (2 pools and kids' pool) and tournaments on the multi-sports pitches, to cooking classes, dance classes and party nights. Saint-Cyprien self catering resort** is an ideal spot to spend your summer holidays, recharge and connect to the good life of the Catalan region!
Why choose this destination
Self catering resort with Swimming pool
Swimming pool open April to September with a large pool (heated according to weather conditions) and a kids' pool.
Quick-service restaurant / Snack bar
Snack bar in July-August (to order).
Self catering resort certified by South of France Tourism Quality
Optional extra: early arrival, late departure
Opening dates:

From may to november
Location
Discover the holiday village's quality labels
Family
The fun family vacation
According to the destinations
• Connecting rooms for the majority (up to 8 pers. according to the destination) And catering adapted to accommodate young and old
• Baby area available (depending on the destination, information from your holiday establishment)
• Children's club from 3 to 17 years old (in French school holidays) with dedicated rooms
• Family activities: sports, games, creation, discovery and nature ... evenings
• Play area and library
• Bicycle rental child, adult and baby seat (according to the destination)
• Ideas for visits and itineraries for everyone
Party time
The animation is queen
According to the destinations
4 evenings a week: live musical entertainment, show, theme evening and catering with decor, dance party
Musical atmosphere at the bar every day
Dance Workshops, Sports Dance, Salsa, give rhythm
"Games-festive": blind test, quiz ,.
Contact list of babysitters
Participation in regional festive events