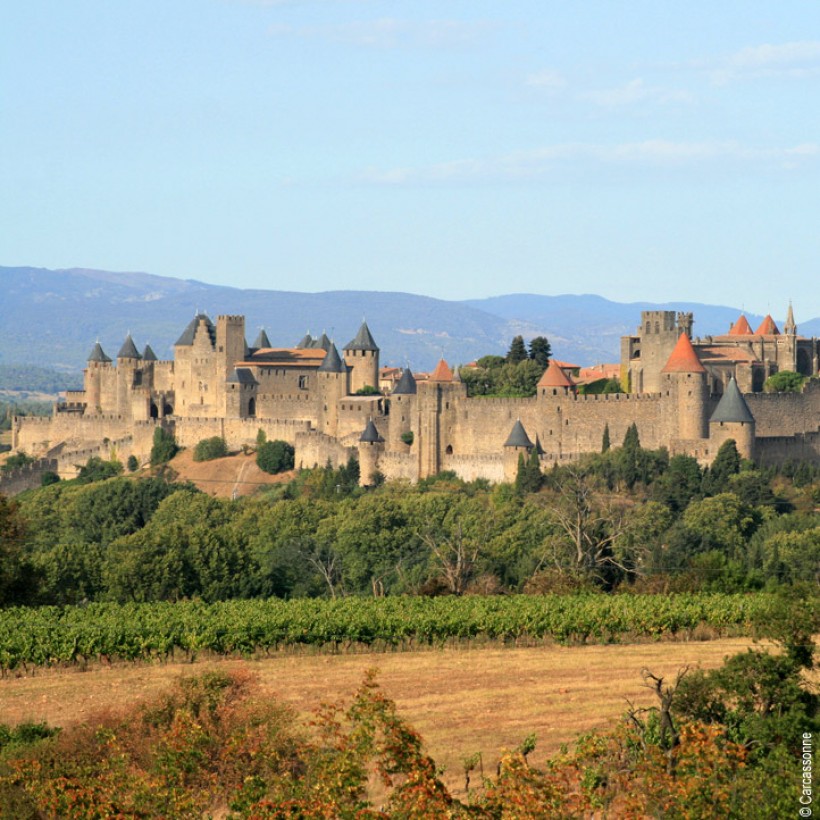 Holidays in Le Cap d'Agde
Azureva welcomes you to the Languedoc region and the seaside resort town of Le Cap d'Agde in comfort and ease and offers you an exceptional stay in our charming resort in the south of France. You can look forward to a wonderful break by the Mediterranean Sea for hot sunny weather, soft sandy beaches and a host of leisure and sports activities to fill your days with memorable moments.
Are you planning a getaway to Le Cap d'Agde for two, with friends or family? This destination has plenty to do and see to match the needs of all ages, tastes and desires! Lying just a short walk from the beach, our Cap d'Agde de l'Herault club village is situated in a tranquil, verdant setting and offers a truly exceptional stay with access to swimming pools, gym, tennis courts and kids' clubs. Azureva provides charming accommodation and an array of family and evening entertainment in keeping with the renowned festive spirit of Le Cap d'Agde.
Things to do in Le Cap d'Agde
Whether you are planning to unwind and recharge your batteries in a beautiful location in the south of France, or enjoy a holiday jam-packed with leisure activities for all the family, in Le Cap d'Agde you have the freedom to create the perfect holiday for you. If you enjoy sightseeing, nature excursions, boat trips and historical tours, the great region of Languedoc invites you to discover its natural beauty and cultural heritage!
Relaxation and family holidays in Le Cap d'Agde
Le Cap d'Agde offers you access to beautiful sandy beaches for relaxation in the summer sunshine and family fun. Here, you will also find a stunning volcanic beach of grey and black sand lying at the base of cliffs in a site named, the Deux Frères. The natural beauty of La Grande Conque beach attracts many visitors for a swim in a truly unique setting. 
There are also many attractions for families with children! Visit Luna Park with its great fun fair rides or spend an afternoon at the Aqualand Cap d'Agde where there are water rides and activities to match all ages! If you would love to explore the natural sites, you will be delighted with excursions to Salagou lake. Here you can swim, hike or cycle around the lake and enjoy a family picnic with views of the unique landscapes of the mountains and land formations which render the site spectacular.
Natural and cultural riches of Le Cap d'Agde
The cave of Clamouse offers an exceptional visit to subterranean landscapes of Herault. Be sure to book your visit in advance and look forward to a view of unique fauna and flora, crystals hidden in the cave's majestic galleries. Situated by the famous Pont du Diable (the Devil's Bridge), you can combine your visit with a trip to Saint Guilhem du Desert, which is close by and classified as one of the most beautiful villages of France. Built around the ancient Abbey of Gellone, the timeless charm of the medieval village, its original architecture and history has earned its title as a UNESCO World Heritage Site.
Indeed, a holiday in Le Cap d'Agde offers many attractions easily accessible from your Azureva club village. Days out visiting ancient fishing villages, going on wine tours, a tranquil boat trip along the historic Canal du Midi, enjoying the many water sports on the Mediterranean Sea, wining and dining and partying in a lively and welcoming seaside resort in the south of France. We hope you enjoy planning your summer holiday in this great destination where you can experience your ideal combination of holiday ideas and themes.
Find out all
about Azureva