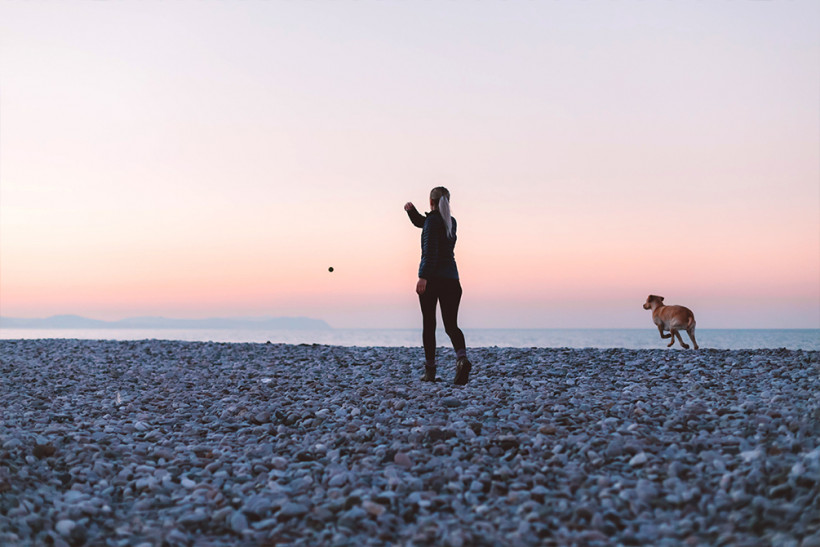 Dog friendly holidays in France
If the idea of leaving your beloved dog behind during family holidays fills you with dismay, you will be delighted to know that you can have a dog friendly holiday in France! Whatever style of holiday experience you are looking for this year, adventure, sun & sea, mountain or wellness, we offer you a whole range of destinations and holiday themes all over France. With friends or family, we invite you to experience the unique quality of Azureva holidaying in France. And with your four-legged friends, we welcome you in our pet-friendly holiday village in Longeville, on the Atlantic coast.
Can I take my dog on holiday to France?
Travel to France with your family dog is permitted with exception of a few breeds of dog, which do require specific authorisation. In all cases, your dog must have a minimum age of 12 weeks, have an ID microchip or tattoo, valid rabies vaccination and European Health Certificate, which constitute your pet's passport for entry into France.
Are dogs allowed everywhere in France?
Whether you are flying, sailing or driving to your holiday destination, once in France, dogs are welcomed and accepted in many public places. Accepted in shops, bars, hotels and restaurants, dogs are also permitted access to most beaches along the Atlantic or Mediterranean coasts! Some beaches may allow dogs entry at certain times of day or in specific zones, usually a distance away from play areas and other installations. Many beaches, public places and resorts require dogs to be on a leash, and only a few ban dogs at all times.
An original holiday in France with your dog
What's more, you may be surprised to learn that one of our themed holiday concepts has your family dog at its very heart! At the themed village in Longeville-sur-Mer, you can enjoy a multitude of fun experiences around dog ownership and relationship. Your holiday can be a wonderful opportunity to take part in workshops and meet with canine professionals for your dog. As well as our original dog-theme, you can enjoy a stay by the sea, the wonderful forest setting of the village, set in the Marais Poitevin regional park. At Azureva, we promise and deliver unique and enriching holiday experiences, and at Longeville-sur-Mer, you can enjoy a dog-friendly holiday like no other. Pampering and relaxation for parents, fun clubs for the children and a warm welcome to family pets are the norm there!
All club villages bearing the Azureva labels guarantee quality across services for an all-in-one family holiday. All inclusive, full board and full-on adventure available throughout each day of your stay. Take your pick of outings and excursions, keep up your fitness routine at the club's gym facilities or enjoy fun at the waterpark, you can mix and match activities and experience a great stay in France while enjoying the peace of mind of having your beloved dog with you.
Charming self-catering cottages in the lush countryside, authentic chalets with concierge services in the mountains, stunning campsites on the seafront… We aim to spoil you with choices. An array of themes to discover and enjoy, our online brochure will help you make the perfect choice. Our talented, English-speaking team are also available to answer any questions, propose solutions for special needs and advise you on the perfect holiday formula for you.
Find out all
about Azureva