Haut de page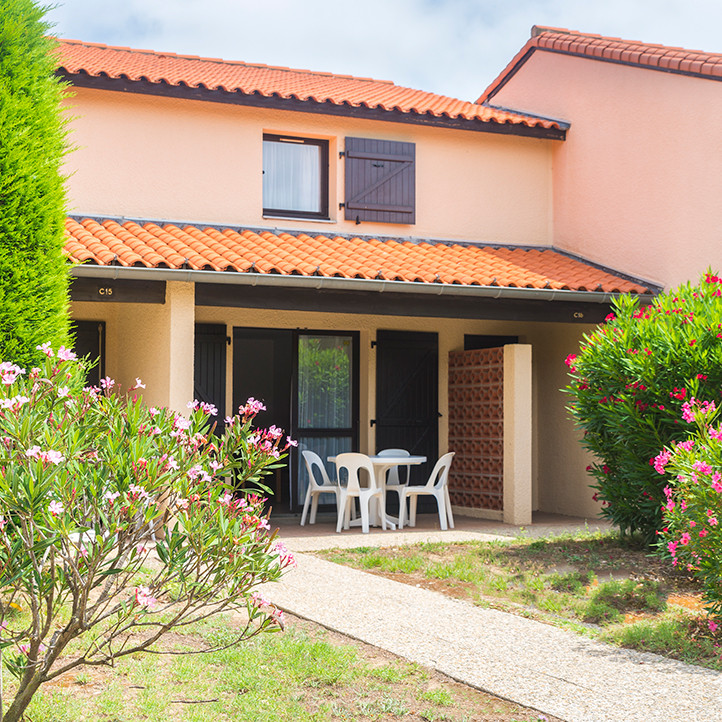 Accommodation & dining Self-Catering Resort *** Saint-Cyprien
The accommodation at the Saint-Cyprien self catering resort*** in the Pyrénées-Orientales (Roussillon) has 109 apartments offered on a self catering basis for 2, 4, 6 and up to 8 people. Your accommodation will be in cottages shaded by the 5-hectare grounds, come with a private terrace. Each cottage is practically equipped. Once you are settled in, there's so much to do, either on foot or by bike. The 3-star Saint-Cyprien self catering resort in the far South of France offers a safe environment for kids and adults to move around, with a car park surrounding it. For your convenience, a bakery service is available from July-August, so you can enjoy a fresh baguette or delicious croissants with your coffee or tea every morning. The bar terrace offers quick-service food during the summer. Barbecue areas are available for you to use. Don't forget the aromatic herbs, it's a Roussillon tradition!
All our holiday accommodation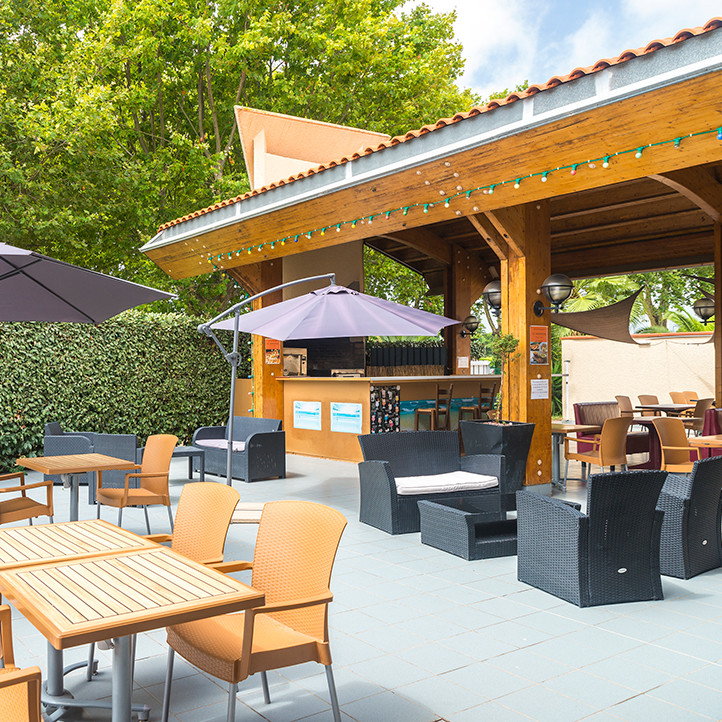 Dining
Fast Food for all
Snack bar: pizzas, chips, ice cream, cold drinks (optional July-August).