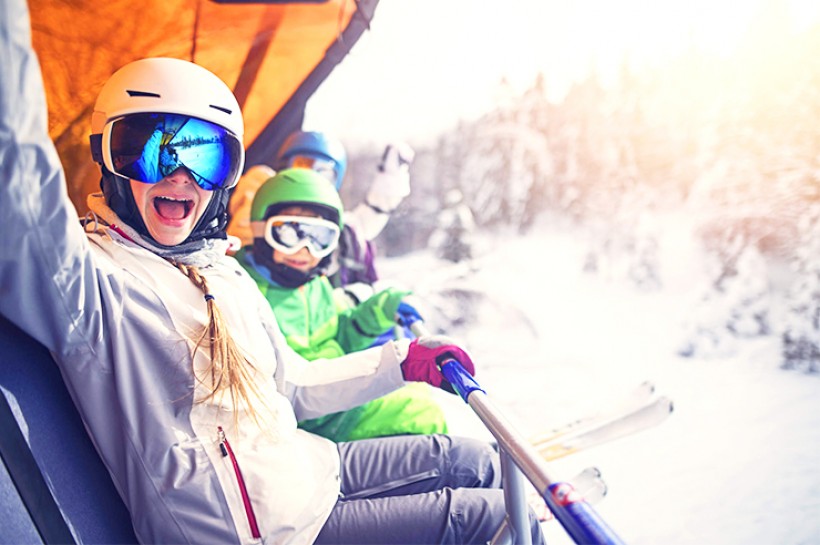 Leisure Winter Holiday in France
Discover our ideas for outings and leisure activities on your holidays, whatever the time of year
Book a vacation rental for Winter or an immersive vacation village experience and enjoy mountains pursuits... without leaving you out of pocket! Azureva invites you to enjoy leisure activities while saving money. 
Azureva is partnering with many local players, to provide you with unique leisure activities during your Winter stay, while saving money.
Winter Leisure Activities available in partnership with Azureva:
Our local partners have chosen the best spots for you to enjoy your favourite sports. In the hands of qualified, enthusiastic instructors, discover the French regions by taking part in typical local sports, while also taking advantage of preferential prices from our partners.

- Azureva reserves the rights to cancel these activities, at any time.
- Prices do not include Azureva accommodation, in full board, half board or holiday rental, depending on the destination.
- Prices do not include: insurance, administration charges, tourist tax.
- For further details, please refer to the Terms and Conditions.
- The proposed dates have been rigorously selected and cannot be changed.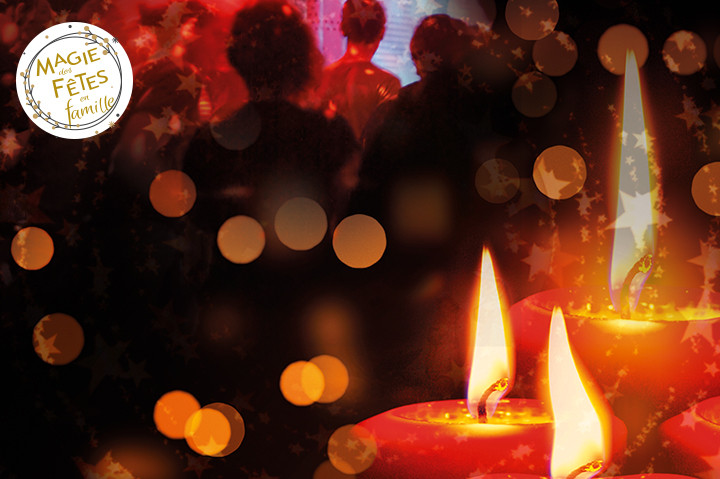 Holiday Magic with your family
On the coast or in the mountains, come and live the "Holiday Magic with the family" with Azureva!
Sumptuous Christmas and New Year's Eve meals* are offered in boarding formula in our clubs.
* Special meal for your stays in boarding in the Winter clubs and holiday resorts Bussang, Arêches-Beaufort, La Clusaz les Confins, Les Karellis, Métabief, Murol (new Year's Eve only).
** Available with the meal option "7 dinners selfcat pack" for rent in the Winter Residences Bussang, La Clusaz les Aravis, Métabief, Murol (new Year's Eve only).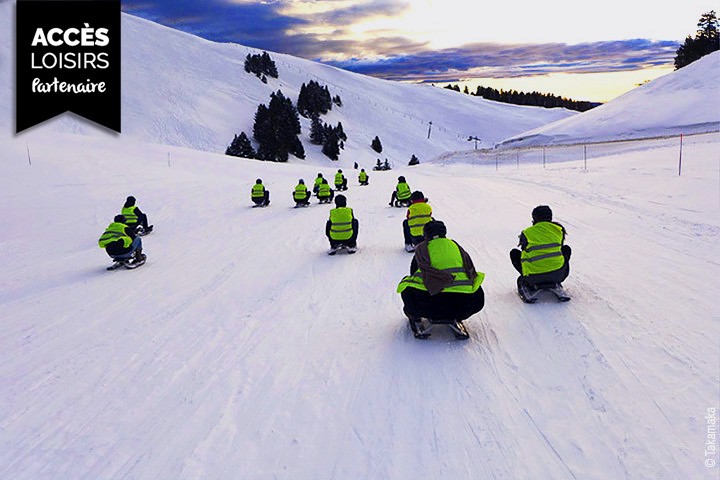 Night-time sledging activity
La Clusaz
Board sports at La Clusaz, with Takamaka.

This winter, during your holidays in our mountain club, take to the slopes at sunset with night-time sledging activity (6 km) ! Runs every Tuesday, Wednesday and Friday during the school holidays, and every Saturday outside the school holidays.
Sledging is organised in the La Clusaz ski area after closing, at around 4.30-5pm (activity lasts approx. 2 hours).
After a technical and safety briefing, make your way down the La Clusaz slopes in a sledge ! Sledge down approximately 6 km of snow-covered slopes for an activity accessible to all (age 10 and above).
Provided: sledges, helmets, head torches, supervision of descent on the green slope by Takamaka instructors, and transport of sledges to the top.

Enquiries and bookings should be made directly at the organisation: Takamaka Alpes Sports Nature.
Find out all
about Azureva