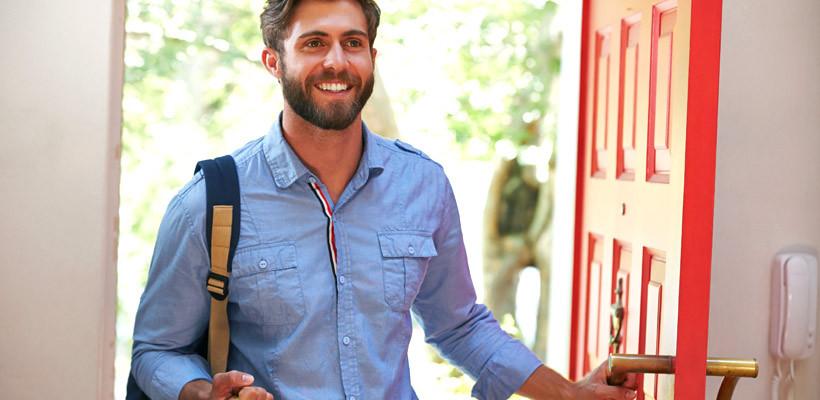 Azureva Holiday rentals in France
Holiday rentals with all mod cons!
With our holiday rental accommodation, you live at your own pace while still having access to all the facilities of our Holiday Villages in France.
Your accommodation is equipped with a kitchen area, so you can prepare your own meals. Your gîte, apartment, cottage, mobile home or bungalow (depending on the Holiday Village) often has a balcony or terrace, TV and Wi-Fi (except where specified). So you're free to do as you please.
Our vacation rentals club in France 
At Azureva, we pamper you! You can enjoy all the advantages of your Holiday Village or Self-Catering Resort, free of charge, when the full-board and half-board services are open. During this period, your holiday rental gives you access to our leisure facilities (recreation grounds, pool, weights room, etc., depending on destination), ours kids' and teens' clubs, and our wide variety of services, activities and entertainment. Plenty to spice up your vacation in France !
Our Holiday Villages and Self-Catering Resorts are set in the heart of superb natural sites, on the edge of beautiful beaches or mountain pastures, not far from rivers or lakes. Our accommodation is always harmoniously integrated with these landscapes, so that you can really get back to nature.
Holiday with maximum flexibility thanks to our vacation rentals!
It's easy to find yourself a home-away-from-home in a beautiful part of the world thanks to our wide selection of rental accommodation. We offer holiday residences, mobile-homes, chalets and more all over France. Self-catering facilities combined with access to a wide range of leisure facilities, children's clubs and other services are the perfect ingredients for a genuinely relaxing break.
Enjoy exploring the best of the French countryside
France is renowned for its beautiful landscapes and with Azureva, you have the opportunity to discover stunning scenery galore! Multiple holiday rentals are to be found on both the Atlantic and Mediterranean coasts, as well as in the mountains of the Alps and Pyrenees, not forgetting the lesser-known delights of Auvergne, the Jura and the Vosges. Some vacation rentals are also available during the winter season, notably in areas famous for their winter sports.
Our vacation rental extras!
The big plus of Azureva vacation rentals lies in all the extras offered by the holiday village model. Different destinations specialize in different fields, including family-focused activities, entertainment, sporting activities, nature and well-being. In practical terms, this encompasses everything from saunas to salsa lessons, libraries to nature walks tailored to kids. Many rental properties also boast balconies or patios – ideal for a bit of al fresco dining or just relaxing in the sun…
Winter holidays in the mountains or by the sea
Whether you're a winter sports enthusiast or just want to escape to slightly sunnier climes, Azureva has a range of suitable winter vacation rentals for you! Holiday residences are located in all the top mountain regions of France, namely the Pyrenees, the Alps, the Massif Central, the Jura and the Vosges. The choice of sports isn't confined to the obvious – cross-country and downhill skiing, snowboarding and the like – also available are activities like snowmobile excursions, dog-sledding and snowshoeing.
If it's some winter sun you're after, then you're in luck – a number of Azureva sites are open from as early as February and as late in the year as November!
Find out all
about Azureva