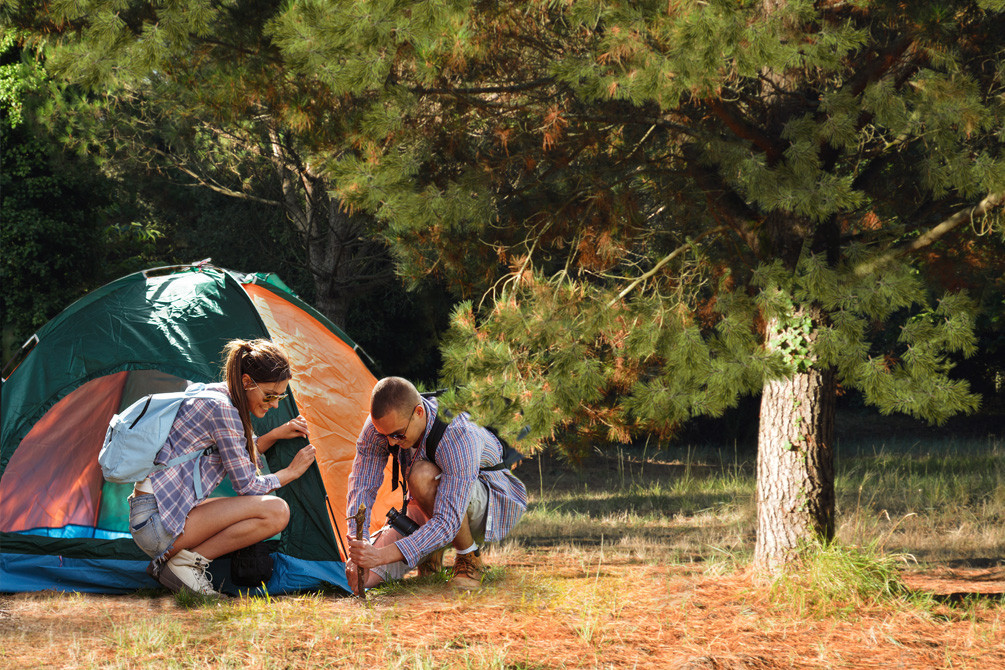 Open Air Hotel ILE D'OLERON CAMPING ***
Tourist activities to discover around Open Air Hotel ILE D'OLERON CAMPING
The île d'Oléron campsite** is the perfect launchpad for your escapes! There are so many tourist activities to discover, from maritime heritage sites to charming villages and unspoilt countryside. Did you know the île d'Oléron is the largest of the Atlantic coast's French islands? Its amazing climate allows you to make the most of the beautiful landscapes, forests and beaches. Oléron is nicknamed the "sunny island" as it has similar temperatures to the South of France! Facing the sea, the Chassiron lighthouse and the Citadelle du Château d'Oléron are well worth a visit. The small nearby port of Saint-Trojan-les-Bains is one of the "Villages de pierres et d'eau" ("Villages of stones and water") of the Charente-Maritime. The quaint "little train" departs from Saint-Trojan and will take you up to the peak of Maumusson. If you're interested in nature, head to Port des Salines, which has been certified a "Pôle-Nature" (nature reserve), to discover Oléron's salt farming (salt marsh). Beyond the island itself, there are still more excursions not to be missed. Fort Boyard, the majestic "stone ship", has become one of the most popular national monuments. La Rochelle and the aquarium, the île d'Aix, the île de Ré, Royan, the Marais Poitevin marshland, the Royal Ropery in Rochefort and the breathtaking Palmyre Zoo, will complete your collection of wonderful memories of the île d'Oléron.
Events, local festivals
JUNE: Oléron Island Stand Up Challenge Multi Era Festival in Brouage Heritage Days in Brouage
JULY: Francofolies de la Rochelle music festival Sardinades festival and fireworks in Oléron
AUGUST: Francofolies de la Rochelle music festival Aerodrome Festival in Oléron Festival of the Sea in Oléron.
SEPTEMBER: Grand Pavois in La Rochelle – international water boat show...
AND ALL YEAR ROUND: A variety of markets around the island.
Our Heritage sites & tourist activities
The ile d'Oléron and the Marennes-Oléron basin: the Vauban citadel at the Château-d'Oléron, oyster farming at Fort Royer, the Chassiron lighthouse, the Château de la Gataudière, a boat trip around Fort Boyard... Fort Louvois in Bourcefranc. The Moulin des loges mill in Saint-Just-Luzac. Brouage: the old walled city and ramparts. Rochefort: The Royal Ropery which has a permanent exhibition with live demonstrations, the Pont Transbordeur aerial ferry bridge.. Palmyre Zoo. La Rochelle: aquarium, 3 towers... The île d'Aix, the île de Ré, Royan, Le Marais Potevin marshland. Futuroscope: More than 25 attractions to enjoy with Azureva's preferential partner rates.