Haut de page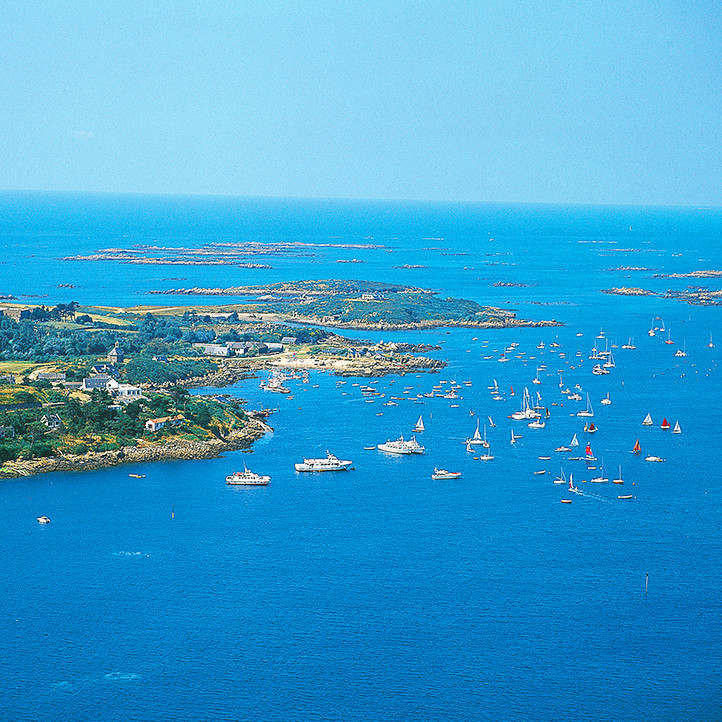 Tourist activities to discover around Self-Catering Resort Hauteville-sur-Mer
There is no shortage of tourist activities to check out, as a family or with friends, on your holiday at the Hauteville-sur-Mer self catering resort! Along the Channel, in the Pays de Coutances, which has art and history label certification,-start by visiting Agon-Coutainville. Just a few minutes away by car, it's one of the prettiest seaside resorts on the Normandy coast. For a day trip, you simply must visit le Clos du Cotentin. It consists of three towns, which also have art and history label certification. Add a stop at the famous Mont Saint-Michel and Villedieu-les-Poëles (which have Town and Crafts label certification) – a must-see if you like local crafts. Why not set sail from the Hauteville-sur-Mer self catering holiday resort? From Granville and Carteret, you can set off for Jersey, "the island of flowers", or Guernsey, which Victor Hugo described as a "rock of hospitality and liberty, (...) a part of the old land of Normandy where there lives a small group of fine seafaring folk".
Normandy also takes you on an incredible journey back in time. The heritage sites of Saint-Malo, the Caen memorial, the Bayeux tapestry and Omaha Beach are testament to great moments in history and will immerse you in the history of mankind.
Also find our guide to know what to do on holiday in northern of France.
Live to the rhythm of the destination
MAY: Jazz under the apple trees, European Night at the Museums (Christian Dior in Granville) 
JULY: Mont-Saint-Michel Fireworks 
Our selection of must-see places
RaptorPark large amusement park and indoor leisure park in Lingreville, with laser tag, treetop adventure course, inflatable games, trampoline and dinosaur exhibition.
Mont-Saint-Michel 
The Islands of Chausey and Jersey 
The towns of Saint-Malo 
Cancale 
Caen and the memorial 
Bayeux and the tapestry 
Cherbourg 
Saint-Lô and the National Stud Farm 
Villedieu-les-Poêles
Coutances 
Granville 
Regnéville and the lime kilns... 
La Côte Fleurie (Flower Coast): Deauville, Honfleur, Cabourg... 
Key points of interest from the second world war: Normandy Bridge – Omaha Beach – Utah Beach 
Le Haut Cotentin – Les Marais du Cotentin 
Attelages des Grandes Marées horse and carriage rides (visit at low tide) 
La Pointe du Grouin – le Cap de la Hague 
Le Val De Saire and the island of Tatihou