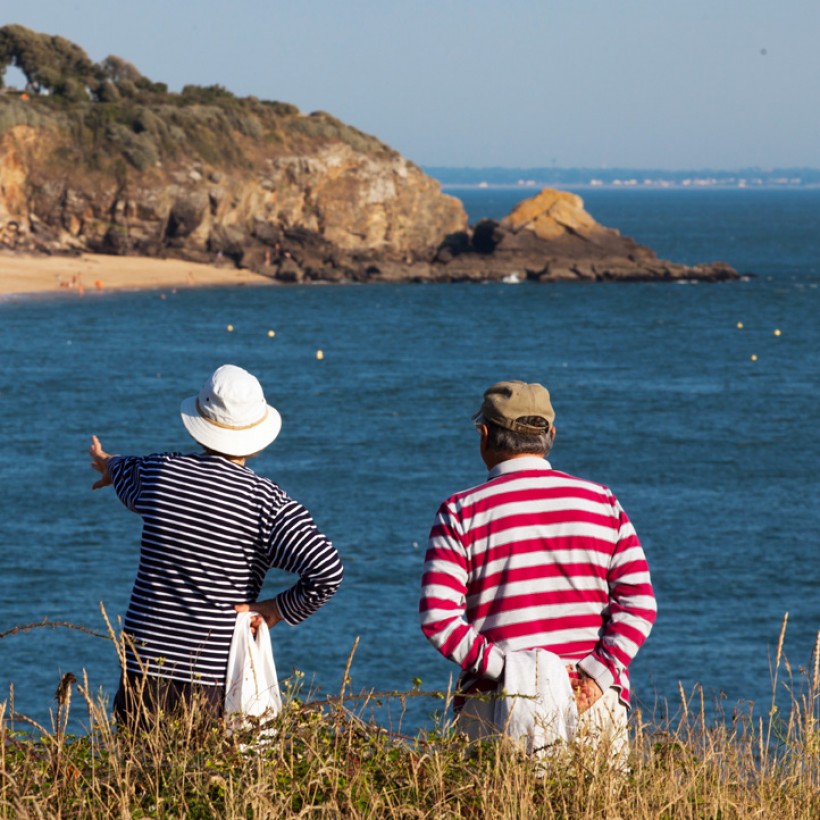 Where should I go on holiday in Northern France?
Northern France is home to a wide choice of popular and lesser known holiday destinations. The northern regions of France are varied and rich with historical landmarks, stunning monuments, vast sand beaches, wild and rocky coastlines and beautiful countryside. 
From culinary traditions to cultural heritage and natural beauty, regions such as Normandy, Pas-de-Calais, Picardie have much to see and do for visitors for a weekend getaway or family holidays in France.
Azureva welcomes you to many destinations in the North of France in our customary style. You can look forward to comfort, leisure, sports, festivities, wellness, family fun, as your heart desires. Simply select your holiday village or holiday residence whose holiday themes match your desires and make your holiday a complete success.
Azureva holidays in Northern France
Holidays in Normandy
Visit the great region of Normandy with Azureva. Our holiday village in Hauteville-sur-mer offers you an exceptional stay in an unspoiled natural setting just five minutes from a vast, sandy beach. Ideal for family holidays and an excellent location for discovering the treasures of the region, you can enjoy swimming in the Atlantic Ocean, relaxing walks along the beach, fun sports such as sand yachting, cycling and sightseeing.
Set along the coast near Le Havre, Hauteville-sur-Mer offers you easy access to many of Normandy's world-famous sites. Discover the island abbey of Mont St Michel, a UNESCO World Heritage Site and one of the most picturesque historical sites of France. Breathtakingly majestic, wandering around the old town, ramparts and abbey is a unique experience. Indeed, history lovers will be thrilled with excursions to the Vauban Towers of La Hougue, built in 1694, after the battle of La Hougue. This historical landmark became a UNESCO World Heritage Site in 2008. You could complete your day's excursion with a boat ride to Tatihou island and visit the maritime museum, visit the Normandy Landing beaches, the islands of Jersey and Guernsey and the town of Bayeux to view the renowned tapestry which recounts the battle of Hastings. Culinary specialities are a major feature of Norman culture and you will have plenty of opportunities to taste the cider, the Calvados apple liqueur and wonderful seafood during your stay.
Holidays in Brittany, near the Atlantic coast
For a quality family holiday in Northern France, we invite you to Southern Brittany, in our 3-star holiday village Kerjouanno. At Azureva, our mission is to offer the best possible holiday experiences and our holiday villages provide a high level of comfort and services, with an array of spacious and quality accommodation and equipment! Selected to provide the ideal setting to enjoy both leisure at your holiday village and out discovering the many marvels of Brittany, Azureva ensures you make the best of your holiday in one of France's greatest regions for its natural and cultural wealth. Set near a typical village, close to the beach, you can look forward to charming rentals. And for the gourmets among you, you will be pleased to find yourself in Brittany: the oyster capital and an area where fishing markets and seafood restaurants are plentiful and delightful!
Whether you seek sandy beaches or rugged coastlines, unspoiled country landscapes, historical towns and sites, you are free! Fill your days to brimming with activities and excursions. Mont St Michel abbey island lies less than an hour's drive away from Azureva Emeraude and you can also visit the ancient port town of St Malo and St Malo bay. The cobbled streets and ramparts of the old town sector will feel like a true walk back in time as you discover Brittany's unique past and character.
For more about holidays in Northern France, do not hesitate to contact us by phone or email.
Find out all
about Azureva