Haut de page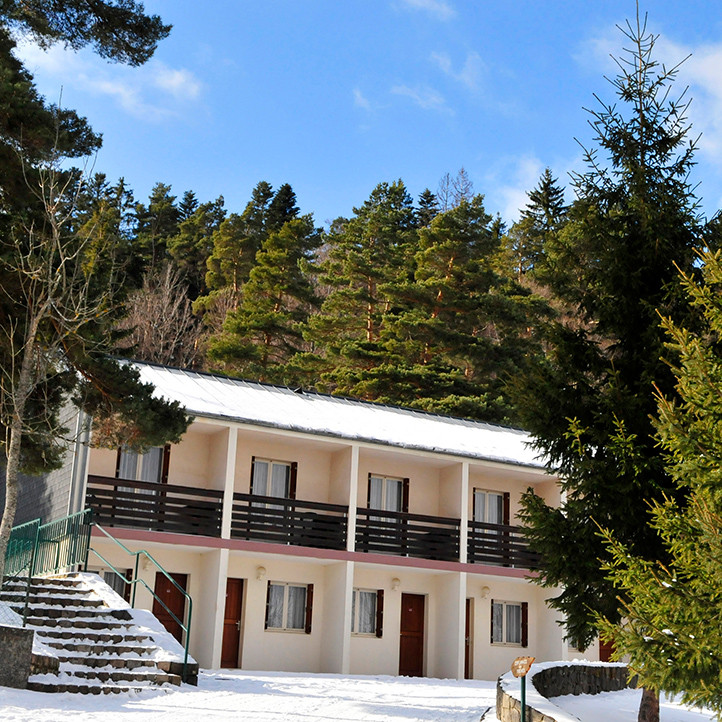 Accommodation & dining in winter Self-Catering Resort ** Murol
At our self catering holiday resort in the stunning Massif du Sancy, you will be staying in self catering accommodation for up to 6 people. The 2-star Murol self catering holiday resort has apartments equipped with a kitchenette where you can make your meals, or apartments with several rooms and a lounge area. Our self catering gîtes are available over either one or two floors. They also come with a terrace, and can comfortably accommodate up to 4 people. Whatever accommodation you choose, your beds will be made on arrival. If it's culinary delights you're after, discover the "7-dinner SelfCat pack" optional extra, which gives you access to the themed holiday village's restaurant during the full and half-board season, and to the Medieval themed menu! Auvergne-style grills and local meats are prepared for you, as well as chickpea pancakes and Auvergne pâtés with traditional herbs.
Establishment not accessible to people with reduced mobility.
All our holiday accommodation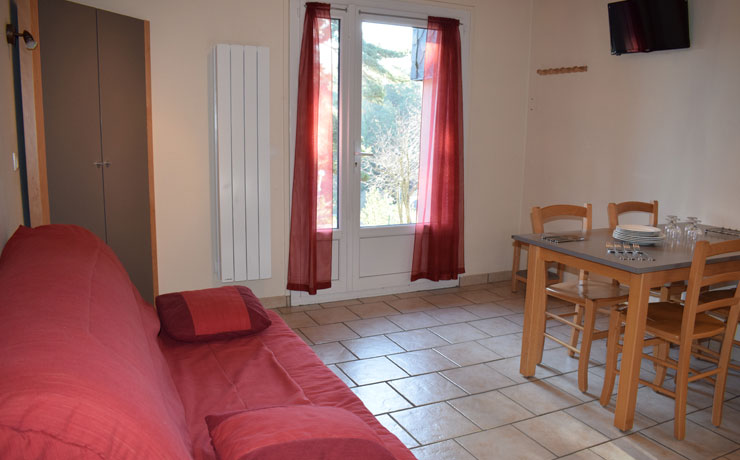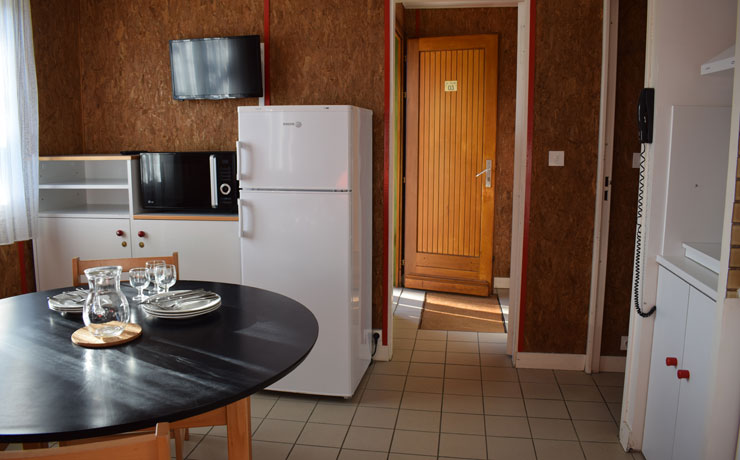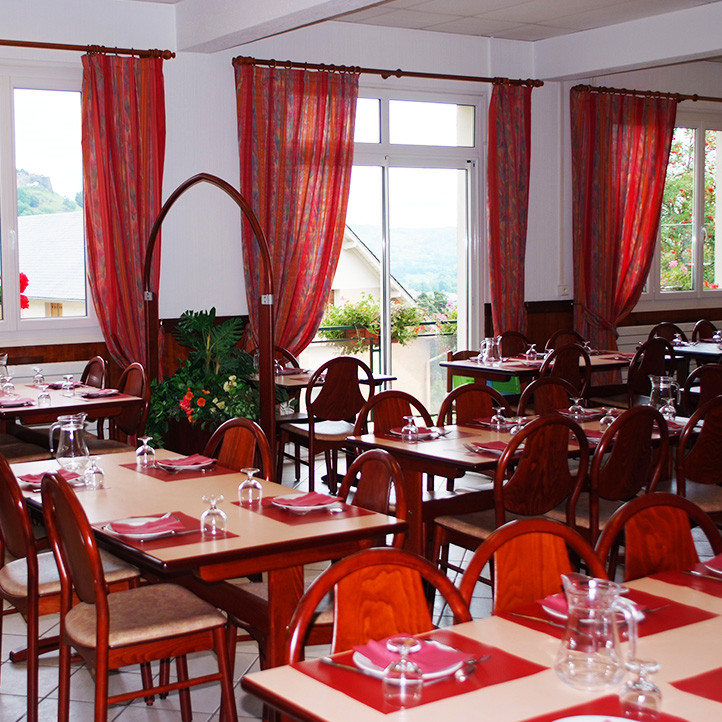 Dining
DiningMedieval restoration and history products
Buffet breakfast, lunch and dinner.
Auvergne specialities such as cheeses, truffade (a potato and cheese dish), Coq au Vin, Auvergne hotpot, trout with Saint-Nectaire cheese, Aligot du Cantal (a potato and cheese dish), Pounti (a kind of cake of meat and eggs) and apple pie 
Medieval night with special menu once a week.
Grill area available at lunchtime in the restaurant.
Wine cellar with local wines.
Services available for self catering guests during the full board season, only with the "7 dinner SelfCat pack" optional extra or as a supplement for requests made during your stay. Requests to be made with the Resort a minimum of 24 hrs before the requested meal.