Haut de page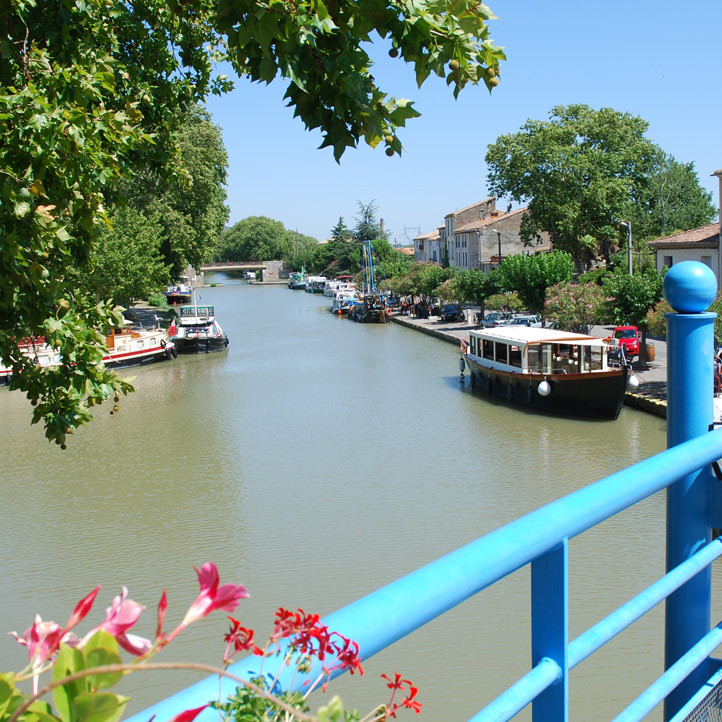 Tourist activities to discover around Open Air Hotel Sigean
A wide variety of tourist activities are on offer from the 2-star Sigean dans l'Aude holiday park.
Kids will marvel at the Sigean African nature reserve, just a few kilometres away, which you can visit on foot or by car. Its 300 hectares are home to nearly 4,000 animals from the bush and the savannah, and it's well worth spending a day there. Goose bumps are guaranteed as you encounter bears, alligators and lions! Kids and adults will also be totally transported by the heritage of the Aude Cathar Country. Visit the Cathar castles, and journey back in time. Within spectacular natural settings, on outcrops which seem to defy gravity, these fortresses make for some unforgettable trips. Each year, they stage incredibly popular medieval entertainment within their walls, like in the medieval city of Carcassonne (a UNESCO world heritage site). If you don't like heights, why not go on a houseboat trip along the Canal du Midi, which is also a UNESCO world heritage site, or to the beautiful Leucate plateau. Between the countryside, lagoons, lakes, hills and the sea, you'll be spoilt for choice!
Live to the rhythm of the destination
The Mondial du vent (kite-surfing competition for amateurs and professionals). Pentecost Festival (bull fighting, bull runs...). Music Festival. Olive tree festival in Bize-Minervois. Market every Tuesday and Friday
Our selection of must-see places
Narbonne, the "beautiful Roman". Carcassone, the medieval city with 2,000 years of history. Wind farm overlooking the Corbières Maritimes. The castles of the Cathar Country (Aguilar, Termes, Peyrepertuse, Quéribus and Arques) will transport you through the centuries. For a unique visit to the Château de Puilaurens, take the Cathar Country and Fenouillèdes Tourist Train! It's a land of legends that is home to abbeys (Fontfroide, Caunes, Lagrasse and Saint-Papoul) and small forgotten vineyard chapels. A range of wine cellars where you can find unique local wines.