Haut de page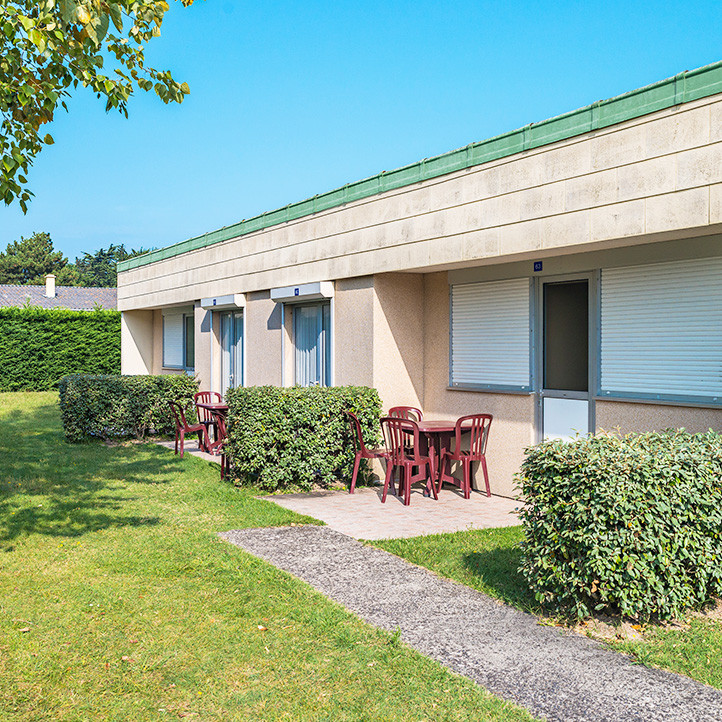 Accommodation & dining Self-Catering Resort Hauteville-sur-Mer
The Hauteville-sur-Mer Self Catering Resort has a range of comfortable self catering gîtes set within magnificent wooded grounds of 4 hectares. Enjoy a holiday in the peace and quiet and recharge in the beautiful surroundings with natural scents and flowers, as you sit comfortably on your terrace. The beach on the Channel awaits, just 5 minutes away on foot.
Your self catering single-storey gîte at this Self Catering Resort in Normandy is south-facing, with a view over the grounds. Self catering accommodation is equipped with kitchenettes. With our "7 dinner SelfCat pack", you can enjoy the delicious flavours of the restaurant every night (optional extra). Did you know the Baie de Seine is the number one producer of scallops? You can also enjoy a local turf and surf menu, which showcases the produce and flavours of Normandy!
All our holiday accommodation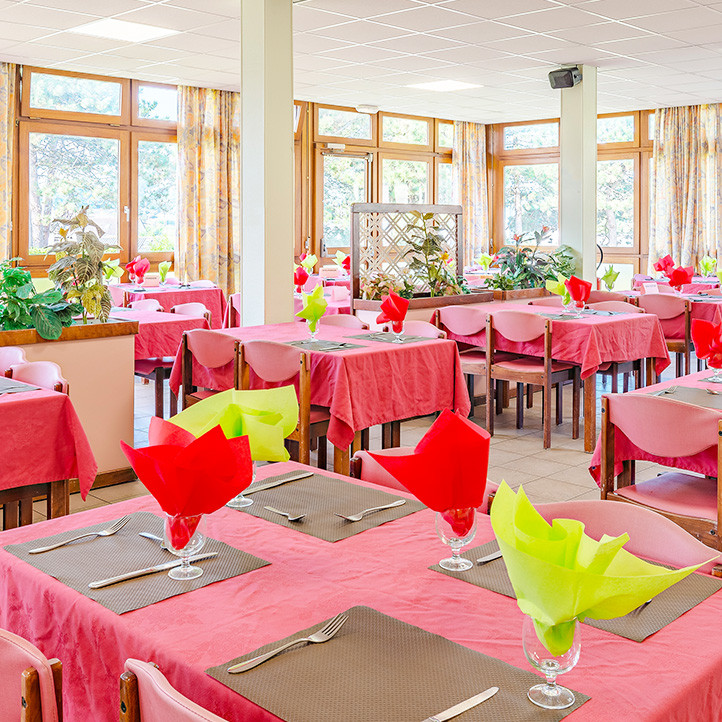 Dining
Oceanic menus
Buffet breakfast, lunch and dinner. Selection of hot dishes.
A range of local specialities and themed menus, such as fish soup, moules marinières, seafood sauerkraut, Auge Valley chicken, Normandy tart and teurgoule (Normandy rice pudding).
Seafood dishes and platters (optional extra).
Rich and varied wine* cellar.
Drinks on sale at the bar near by the restaurant.
You can enjoy your drinks and meals on the terrace if you wish.

* Alcohol abuse is harmful to health. Consume in moderation.

Services available for self catering guests during the full board season, only with the "7 dinner SelfCat pack" optional extra or as a supplement for requests made during your stay. Requests to be made with the Resort a minimum of 24 hrs before the requested meal.