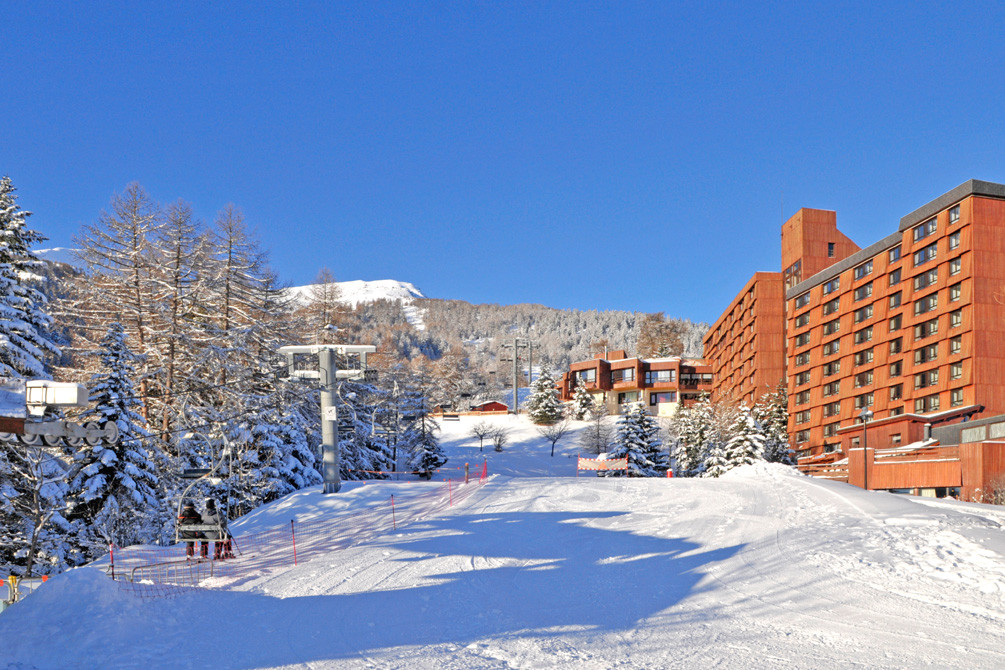 Holiday Resort LES KARELLIS *** /Savoie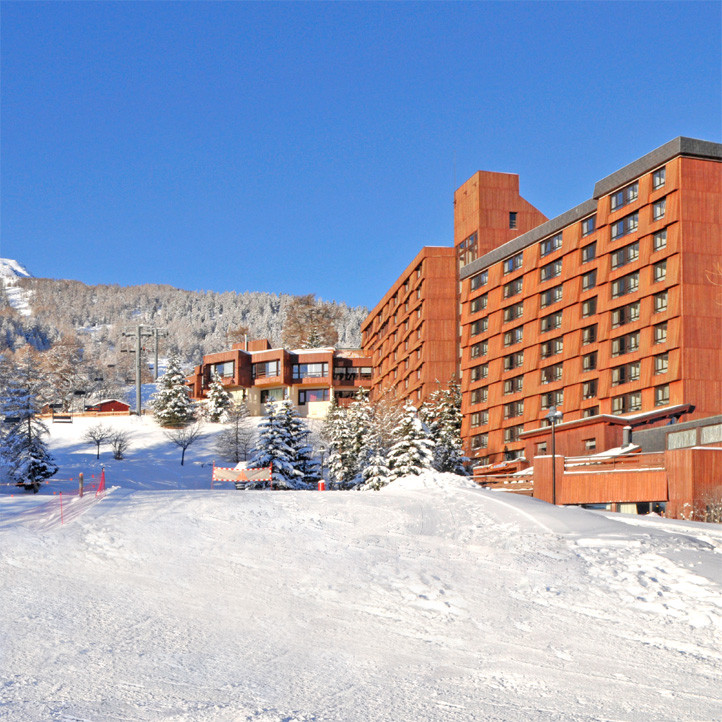 Accommodation & dining in winter Holiday Resort *** LES KARELLIS
At the Les Karellis holiday village*** in the Savoie, in the Maurienne valley, you can enjoy a friendly mountain ambiance with full or half-board. Your room will be located in a complex of 124 apartments which look out over the slopes and ski lifts. It's so nice to be able to set off on your skis and only have to take them off to put them away in your ski locker! The white of the snow and the red of the Savoie flag will be the two colours that represent your holiday! In the dining area, they honour the local traditions. With its wood panelling and large panoramic terrace, it's a particularly cosy setting which makes you want your great evening together to last much longer. Discover the delicious and comforting local dishes for kids and adults. And to relive the day's amazing experiences, head to the fireplace in the bar. At the 3-star Les Karellis holiday village, in the heart of the Maurienne valley in the Savoie, there's nothing better than warming up after being at such high altitudes!
All our holiday accommodation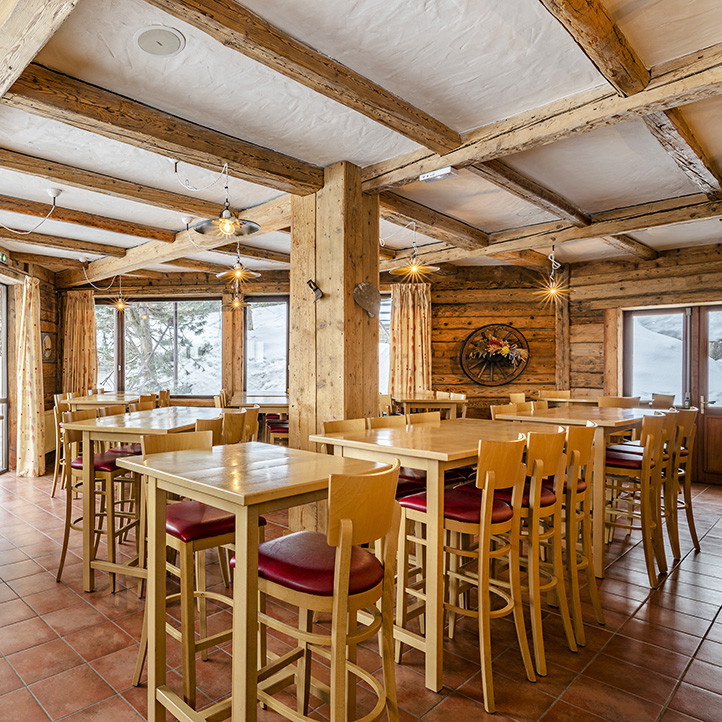 Dining
Savoyard menus and specialties
Dining area accessible via a lift. Buffet breakfast, lunch and dinner. Choice of hot dishes at the "hot spot". Savoie specialities served in a giant pan and themed meals (such as spit roast). Optional extra: fondue or raclette (grill). Option to have meals adapted to you or special meals, such as kids' meals, sportsman's meals or birthdays.