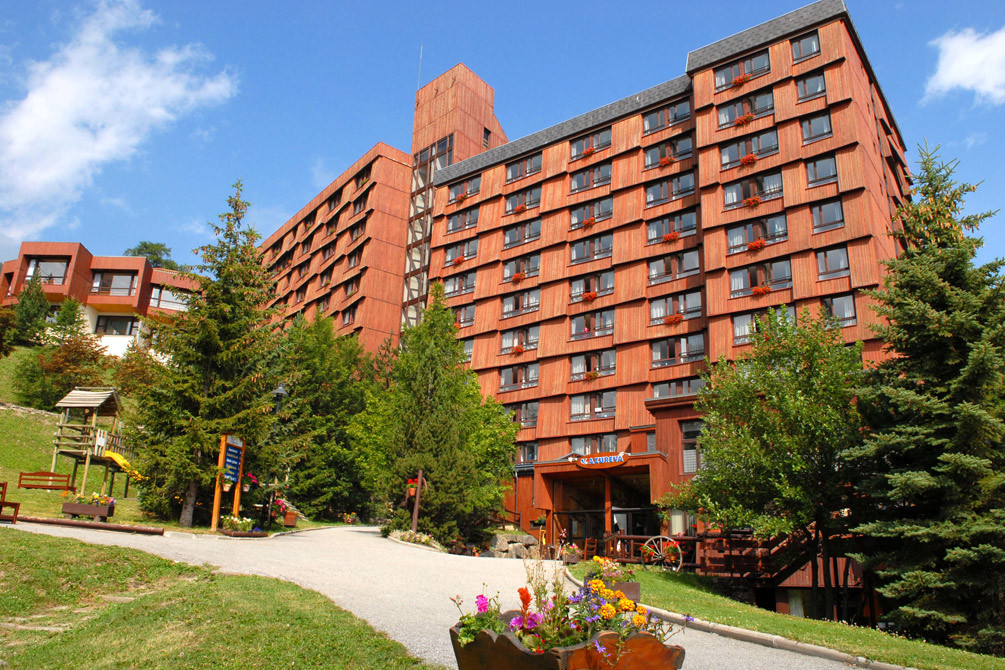 Holiday Resort LES KARELLIS *** /Savoie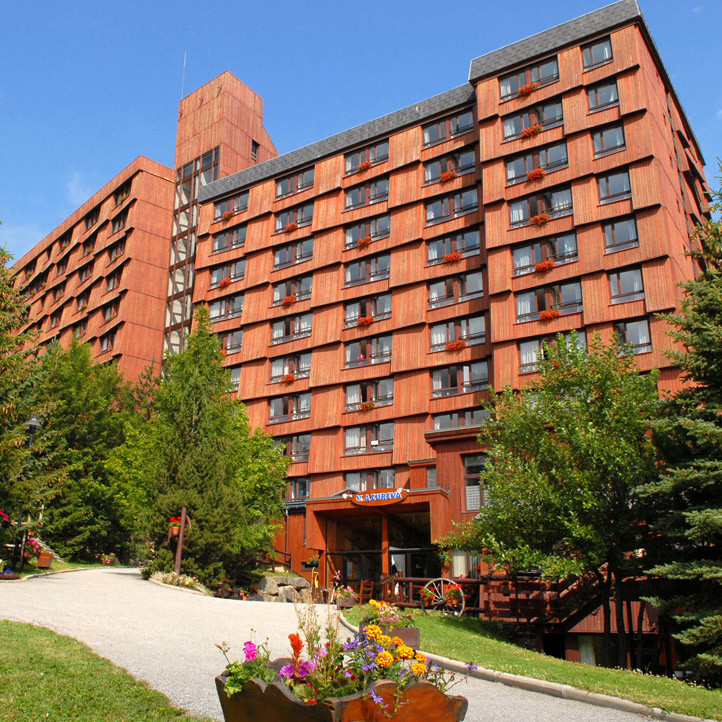 Accommodation & dining in summer Holiday Resort *** LES KARELLIS
At the Karellis de Savoie holiday village***, there are 124 apartments with all the mod cons, available on a full board or half-board basis. The resort is ideally situated in a natural setting surrounded by larch trees. Green, blue and the Savoie €¦ style! The comfortable rooms give you a beautiful view over the mountain or the slopes. For your convenience, bathroom towels and end of stay cleaning are included in the rate. It's a nice bonus, especially if you're coming from far away! When you do outdoor activities, you really work up an appetite! At the Maurienne holiday village**, breakfast, lunch and dinner are served as a buffet. The two mountain-style restaurants and the panoramic terrace are sure to whet your appetite. Try the sportsman's breakfasts, and enjoy Savoie specialities. For little ones who are still waiting for their teeth to come through €¦ the meal can be pureed for them!  What a treat!
All our holiday accommodation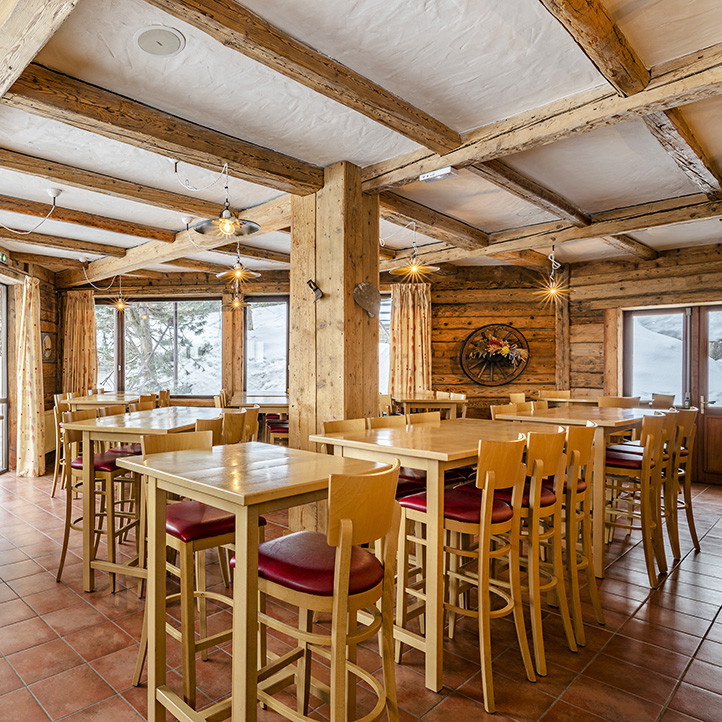 Dining
Savoyard menus and specialties
Dining area accessible via a lift. Buffet breakfast, lunch and dinner. Choice of hot dishes at the "hot spot". Savoie specialities served in a giant pan and themed meals (such as spit roast). Optional extra: fondue or raclette (grill). Option to have meals adapted to you or special meals, such as kids' meals, sportsman's meals or birthdays.