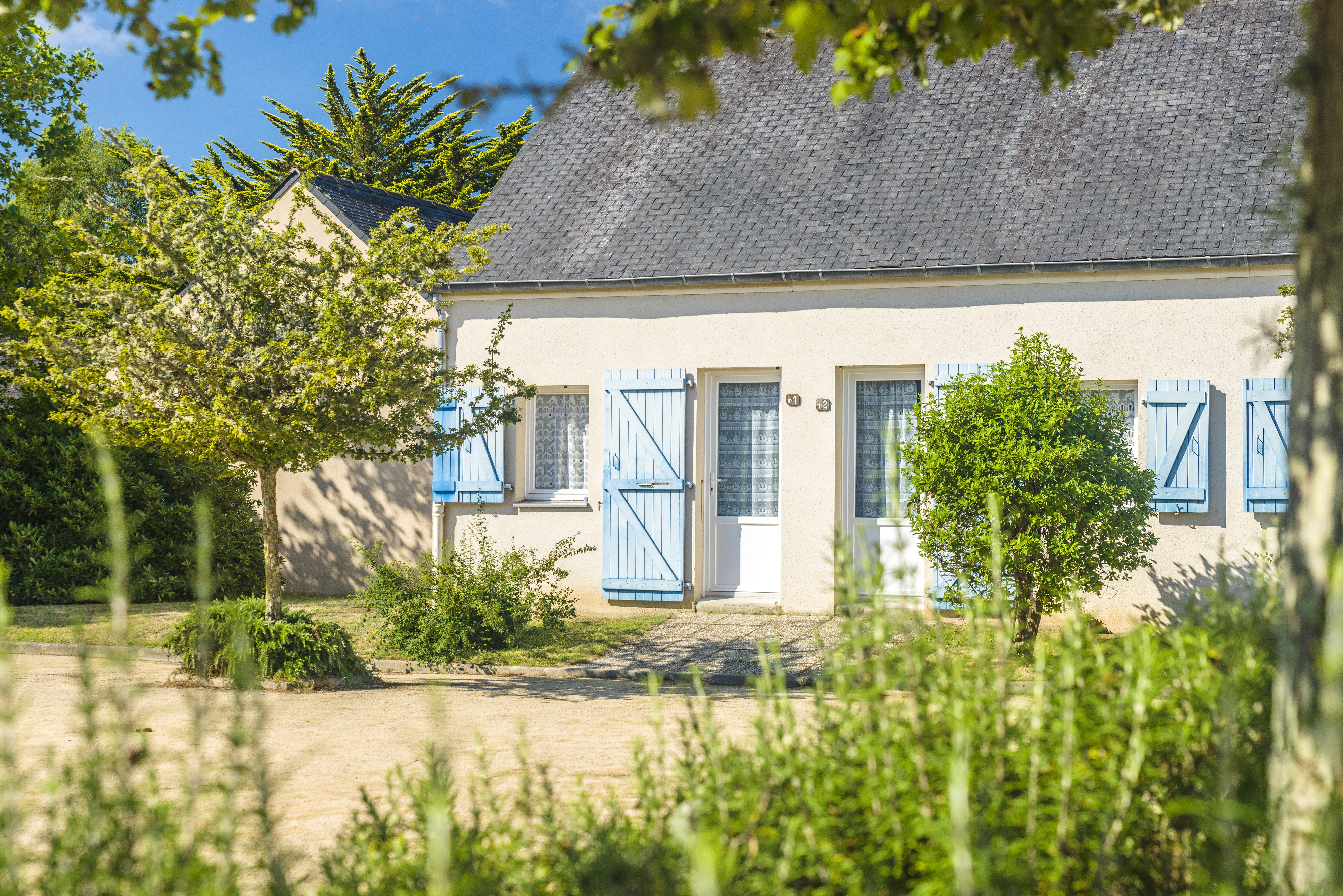 SELF-CATERING RESORT
Kerjouanno
"Sélection"
Haut de page
Do you dream of being immersed in spectacular landscapes? Enjoying the delights of the ocean? Combining sports activities and cultural discoveries? Our self catering holiday resort at Kerjouanno, in the Gulf of Morbihan, is the ideal place to get your fill of fresh sea air and enjoy the 1,001 attractions of delightful Southern Brittany!

A destination combining land and sea

Situated in a 12-acre park in the middle of a protected area, our self catering resort in the Gulf of Morbihan welcomes you to its charming lodges, which are decked out in Breton colours. This is a peaceful haven that celebrates life in the outdoors. One of the most beautiful beaches on the Rhuys peninsula is just a short distance away. It's the perfect place to soak up the benefits of the ocean and enjoy some sunbathing!
Back on land, the cycle path that starts from the Kerjouanno self catering resort promises unforgettable experiences and great escapes. Whether you enjoy trips to the countryside along the ocean, walks and bike rides, cultural excursions in the charming villages of Arzon or Saint-Gildas-de-Rhuys or discovering the splendour of the regional nature park of the Gulf of Morbihan, the unspoilt and authentic region of Brittany will surprise you!

A wide range of activities for all the family

Whatever you're looking for, you are sure to enjoy your stay at the Kerjouanno self catering holiday resort. There are numerous sports and fun* activities to enjoy, as well as sports pitches, mini-golf, a beautiful outdoor pool, and not forgetting the indoor heated pool (open March to October), which has a balneotherapy area. The Thalasso Miramar Crouesty salon, which is one of our partners at the Gulf of Morbihan self catering resort, welcomes anyone looking for more relaxation and well-being.
Little ones are going to love the three kids' and teens* clubs, where a fun programme of activities based on a circus theme – organised by our qualified activity leaders – will rock their world!
One thing is for sure: little ones and adults alike will be delighted with their stay at our self catering holiday resort on the Rhuys Peninsula.
*Available during the full and half-board season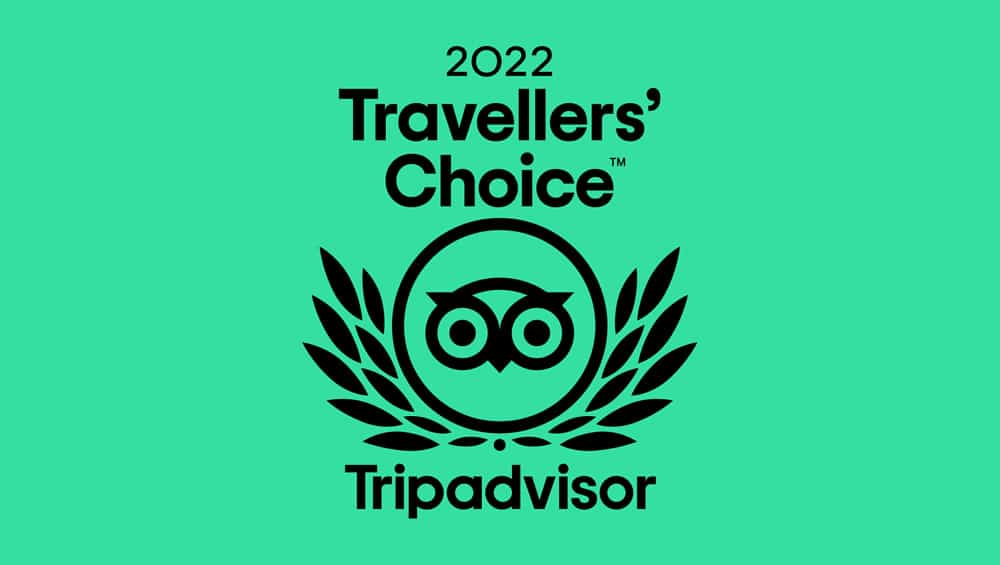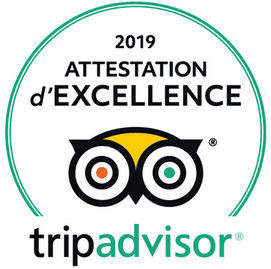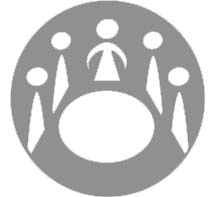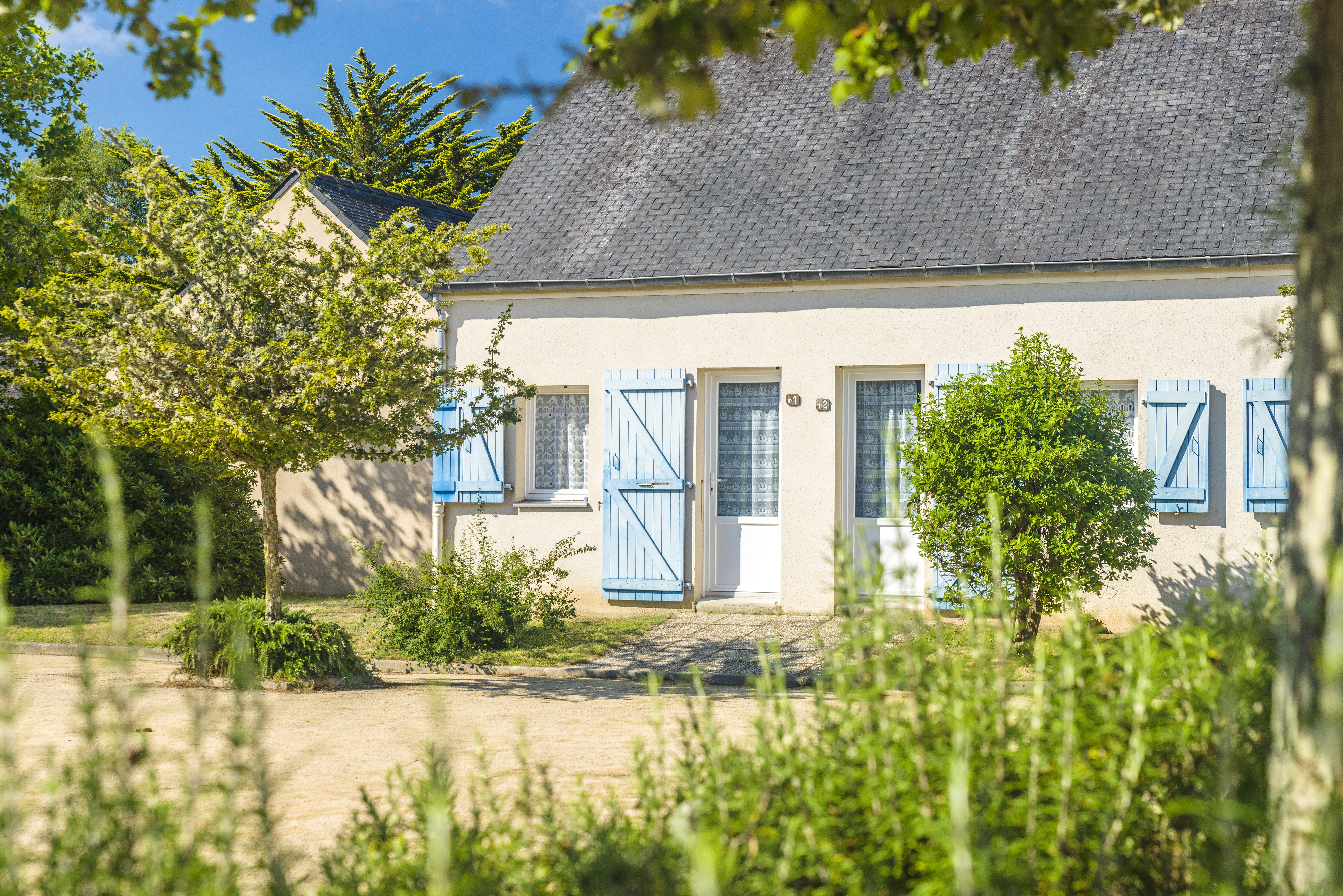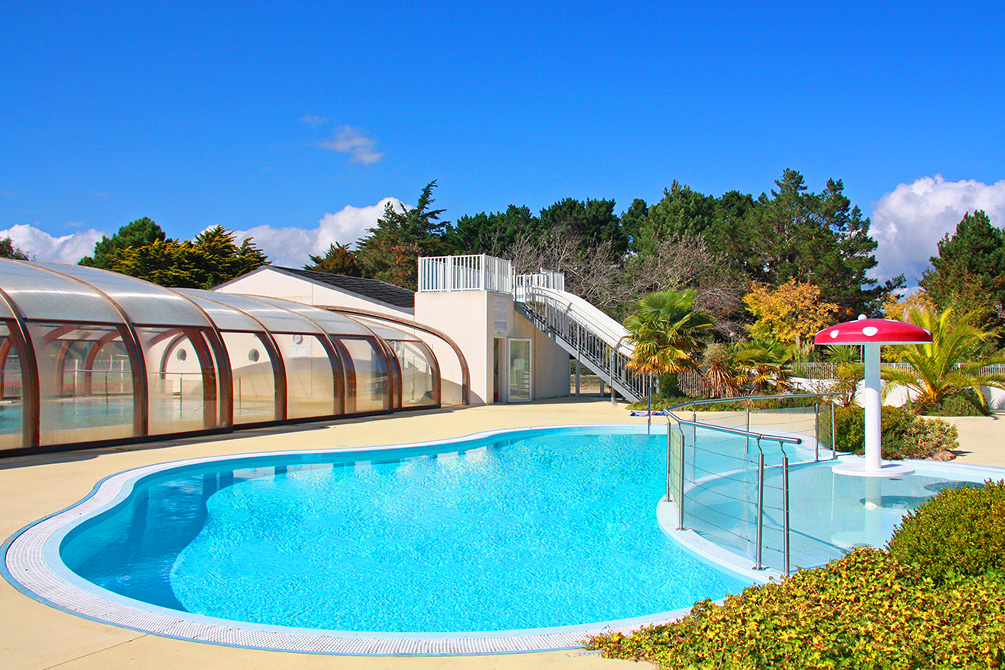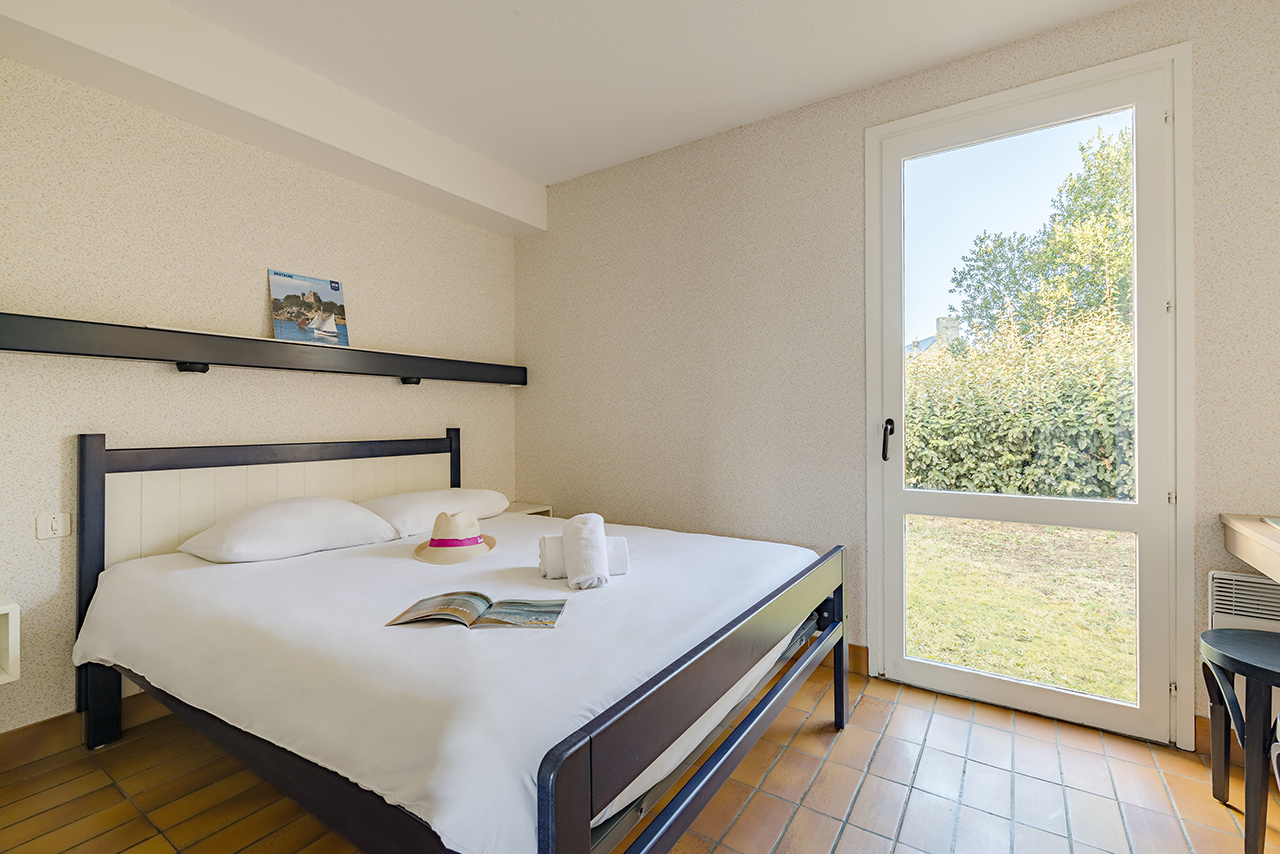 The Azureva experience : Kerjouanno
EXTRA services also available for self catering guests:
Activities, entertainment, kids' clubs, free and unlimited access to equipment and facilities during the full and half-board season.
Well-being at the resort:
A swimming pool within the resort, 300m from the beach, open during the full board season.
Partnership with the Miramar La Cigale salon, which is accessible on foot, just along the beach.
Thalasso
Partner: Miramar La Cigale accessible on foot along the beach.
A stay at the height of the grandiose landscapes of Morbihan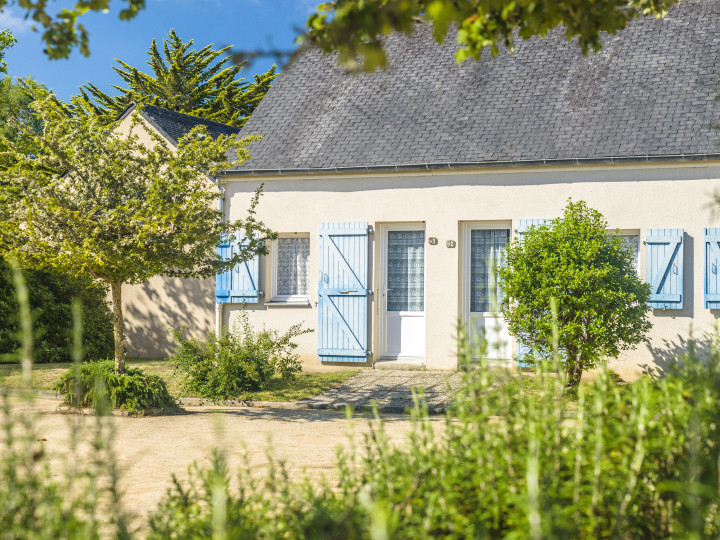 the charm of Brittany on the south side
- rental stays 300 m from the magnificent Fogeo beach
- single storey pavilions for up to 7 people with direct access to the Brittany coast
- accommodation with kitchenette, private terrace and garden furniture
From
per week self catering