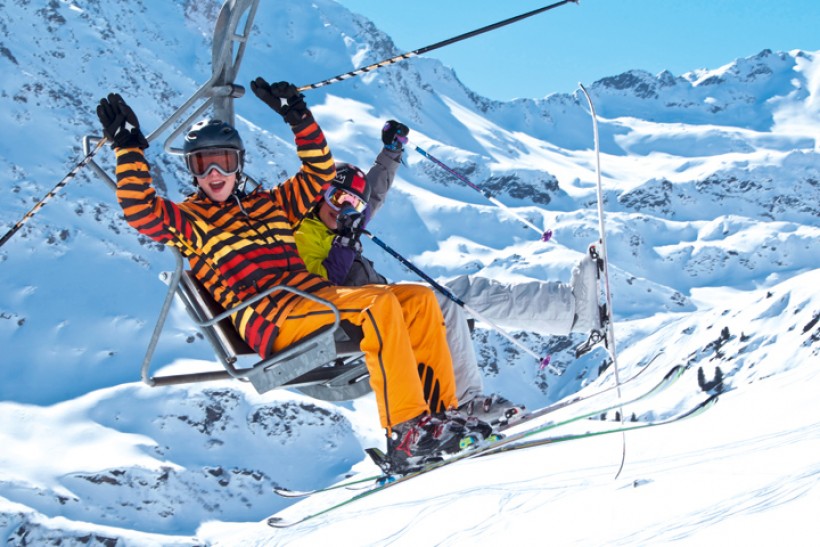 Winter ski holidays in the French Alps with Azureva
From the northern to the southern French Alps, Azureva welcomes you to wonderful holidays in France this winter. In the Haute Savoie, Jura and Alpes Maritimes mountain regions, you will find charming ski villages and ski holiday clubs designed to provide the comfort, leisure and snow sports you can expect from a quality winter holiday. Book a ski rental, hotel or chalet for you and your loved ones in some of the best destinations in the French Alps. You can go half-board, full board, all-in-one package and even customise your stay to make it perfect for your particular needs. 
When to go skiing in the French Alps?
The winter ski season usually begins early December and lasts until late March. However, with Azureva, you can also find the ideal ski resort for skiing in Spring season! Depending on altitude and location, slopes remain in excellent condition for snow sports despite the warmer climate. Spring or winter, there are so many activities to add to your holiday agenda of ski and snow sports. Wonderful festivals, sports events and entertainment to delight all the family.
What to do in the French Alps in winter?
Indeed, whether you are planning a vacation with friends or family, you can look forward to an array of leisure and sports in the snow, whatever your age or experience level in alpine and cross-country skiing or even snowboarding. Our professional kids' clubs welcome children from age 3 to 17 and will keep the younger members of the family busy and thrilled with an array of activities, available freely to all young visitors to any of our mountain holiday clubs and villages. Our « Famille Plus » awarded resorts provide kids' clubs during the French school holiday periods so be sure to check dates before booking!
Azureva is the specialist in quality family holidays with something to enjoy for all the family, even the non-skiers among you. Why not combine, ski and wellness with a ski village with spa or perhaps, ski and sightseeing of the local villages and historic landmarks of your chosen winter destination? We have developed our winter holiday clubs to provide a rich choice of leisure, discovery, adventure and of course, rest and relaxation, and offer an array of services to ensure a charmed and easy stay with us.
Planning your winter getaway to the French Alps
We have a selection of self-catering resorts and holiday villages in the French Alps, you need only watch for the labels – sports, nature, family, wellness and festive of each Azureva resort to quickly guide you to the holiday themes you wish to experience and the ideal accommodation for your needs and desires.  Discover the Vallée de la Maurienne, the Massif des Beaufortain and La Clusaz. In the French Alps, our resorts are ideally located for enjoying easy access to the slopes for ski, freeride and the whole range of snow sports. Each resort has its distinct atmosphere, charm and specific features and all guarantee a warm and friendly welcome. You will be glad to have chosen an Azureva holiday for the ease, pleasure and leisure experience!
Our winter holiday packages include great offers for families and depending on your destination, we also provide an invaluable service, we fondly call So Ski. To make your ski holiday hassle free, forget trips to the ski hire shop and queues for passes… book it all in advance, the lift passes, the ski equipment and even ski lessons online and have it all ready to pick up on your arrival, allowing you to head directly to your chalet or apartment rental and settle in straightaway!
We are delighted to help you plan a perfect French Alps winter holiday, do not hesitate to contact the Azureva team for any further guidance about bookings or any of our services.
Find out all
about Azureva