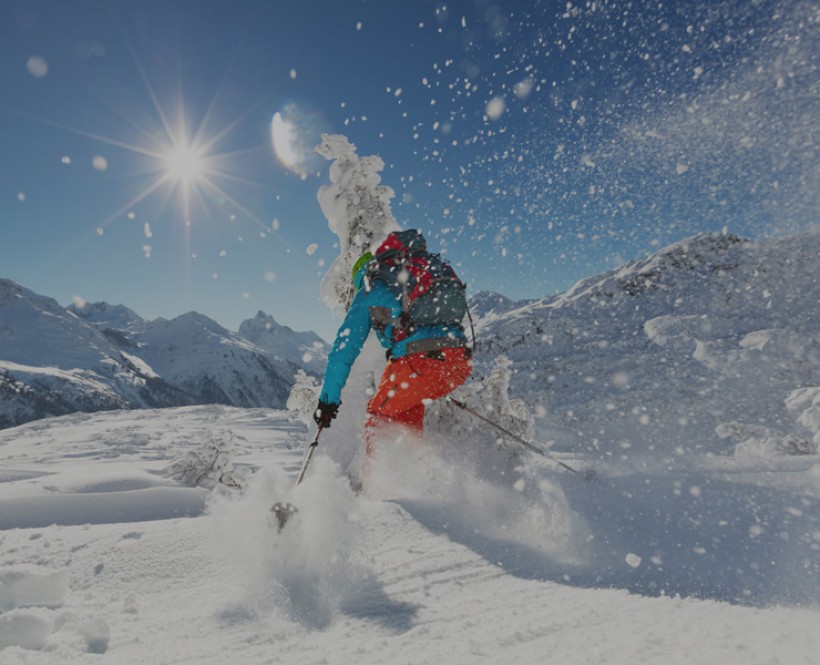 The best ski resorts in France
Azureva winter holidays
Azureva is a prime choice for ski holidays in France. Our resorts in the Alps, the Massif Central or in the Pyrenees mountains offer the ideal playground for snow sports and ski for the whole family but also a wonderful variety of themes, activities and settings to make your winter holiday truly memorable.
At Azureva, we have given special attention to all the aspects of what makes a ski resort great and put in every effort to ensure our visitors have all they need and more during their stay. Winter fun for the whole family in a small, child-friendly resort, tranquility and relaxation in a serene, idyll setting or ski and festivities in a vibrant and lively ski holiday club… Our ski resorts in France are varied and unique, each offering an abundance of snow sports in a beautiful mountain landscape and atmosphere.
Among the best ski resorts in France, discover more about our resorts in the Bussang Massif in Vosges, in Metabief in Jura, in Savoy in the northern French Alps and in Praloup, with our partner in the southern Alps. Experience exceptional winter holidays with family and friends in a destination of your choice!
The features of a high-quality ski resort
What makes a ski resort great?  And Azureva ski resorts among the best in France? There are many features to look out for when choosing your winter ski holiday. To begin, France is privileged to be home to so many mountain ranges, a great natural heritage, where a ski resort can offer a truly, stunning setting with great panoramic views, unspoiled nature and a site with excellent snow conditions for ski and snow sports. We have selected wonderful locations for our ski resorts, not only for their breathtaking beauty but also their accessibility for great winter sports holidays.
A great ski resort will offer a variety of accommodation to match the needs and budget of its visitors. From authentic, mountain chalets for 8 people, self-catered chalets and apartments, modern ski studios to family suites in a well-equipped, holiday residence, choice is the keyword to ensure you find the perfect match for your holiday stay. As you explore our destinations, we hope you enjoy planning your holiday with Azureva. Whether you are looking for a ski-in ski-out rental or a charming mountain chalet at the foot of the slopes, we offer variety in terms of size, price and holiday style for ski breaks in France. 
Winter activities to be enjoyed at our ski resorts
Seasoned skiers and those new to snow sports should be able to enjoy their ski break to their hearts' content! Alpine or Nordic skiing, snowshoeing, freestyle, snowboarding, snow mobile… whatever your chosen sport, the ideal ski resort offers opportunities to enjoy leisurely descents, test and improve your skills on the slopes or in the snowparks or step onto the green slopes for the first time! Book experienced ski instructors from the French Ski Schools at your Azureva resort for adults or children, enjoy choosing your ski itinerary according to your experience level, as well as, plan all your passes, ski hire and lessons in advance with our So-Ski, hassle free, services!
Family fun in the snow is guaranteed with Azureva, our ski resorts are designed to provide families with ease and support during their stay. Kids' clubs for different age groups, baby facilities both at your accommodation and in and around the resort. We ensure, families with toddlers and older children enjoy their stay in safety and peace of mind.
If you wish to combine ski and gastronomy, ski and wellness, ski and partying, or ski and nature as your holiday theme, simply follow our labels to your desired ambience, leisure activities and more, you will be guided to your ideal ski resort for your winter holidays this year.
Find out all
about Azureva