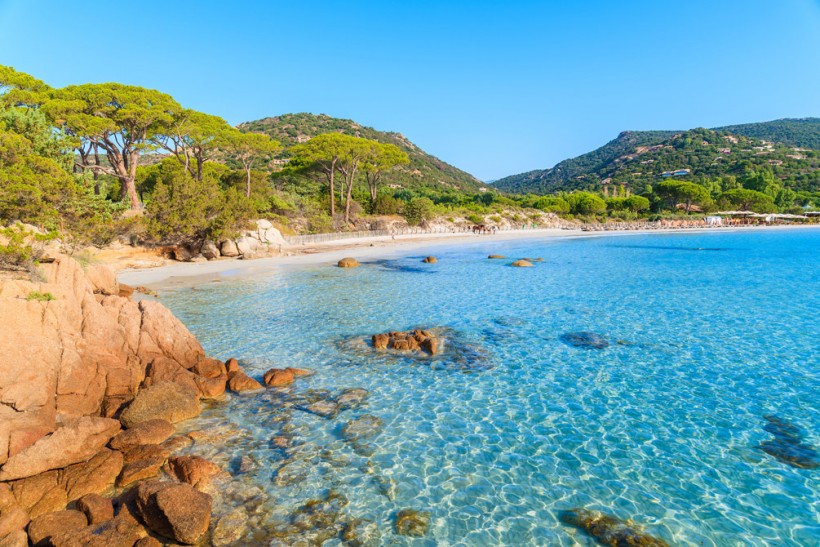 Mediterranean Sea holidays in France with Azureva
Let Azureva provide you with the best holiday experience by the Mediterranean Sea this summer. We have destinations which will enchant you and offer the diverse colours and tastes of the South of France. A wonderful Mediterranean Sea holiday awaits you and your family close to the sandy beaches, natural coastlines and seaside towns of great renown from the Cote d'Azur to the Catalan country to the east.
Where to stay by the Mediterranean Sea in France?
We invite you to browse and discover the Azureva holiday clubs and villages along the Mediterranean coast. Whether you are looking for an all-in-one package for a great family stay or a self-catering resort close to the beach or set a little way inland, in a natural environment, we have paid special attention to our locations to give visitors easy access to the sea for ideal beach holidays but also easy access to the major attractions of your chosen destination.
Combine recharging your batteries on the beach or by the pool with water sports, fun activities, wellness, local festivities, shopping at local historic markets, visiting natural heritages sites or wine tasting tours… All our destinations on the southern coast promise much to see and do. From Provence to the Pyrenees Orientales, close to the Spanish border, Azureva holiday clubs and villages are ideally situated for a fabulous holiday in the southern sunshine.
Find the quality holiday resort you need, each of our holiday resorts has its own character and features, you can follow our labels for each to find the holiday club which offers the major themes and activities you wish to experience during your summer vacation. Party seekers can follow the festive label, while nature lovers can explore destinations with the nature label. Indeed, whether you seek a party atmosphere, nature, wellness, sports or a family-oriented resort, we ensure a fine welcome and blend of holiday leisure, sports and cultural activities for couples, families and groups to enjoy.
What are the top holiday destinations by the Mediterranean Sea in France?
For amateurs of wine, head to La Londes les Maures on the Provencal coastline. Among our themed holiday villages, you are welcome to the 'Wine and South' resort for total immersion in the world of wine in Provence, the region where the first vineyards were planted in France, over 2500 years ago. From leisure outings to local vineyards, to cellars for tastings and a host of activities on site around the art and science of winemaking, La Londes les Maures is the ideal destination to combine sun, wine and beaches in a single holiday by the Mediterranean Sea.
To the east, lie our holiday villages and clubs between mountain and sea, the majestic Pyrenees mountains serving as magnificent landscapes just a short distance from your holiday destination.  St Cyprien and Argeles sur Mer are wonderful destinations in Catalan territory. Here, close to the frontier with Spain, you will find stunning beaches, boat tours and so many historical sites to visit.  Going on a drive along the coastal road offers breathtaking scenery or perhaps you would love to go snorkeling in the marine reserve site, the "Sentier Sous Marin" in Cerbere?
We are glad to be able to offer unforgettable holidays by the Mediterranean Sea and hope you enjoy exploring the many beautiful destinations before making your selection. For a great family holiday in the sun, you can look forward to comfortable and charming accommodation, swimming pool, kids' clubs for children aged 3 to 17, a host of activities for all ages including guided tours if you opt for an Azureva holiday club experience. From lavender fields to the sound of cicadas to the vast sand beaches, whatever the Mediterranean evokes for you, you can experience with ease and pleasure with us at Azureva.
For more information about our Mediterranean holiday clubs, villages and resorts, do not hesitate to contact the Azureva team by phone at +33 4 74 32 74 63 or by email : [email protected].
Find out all
about Azureva