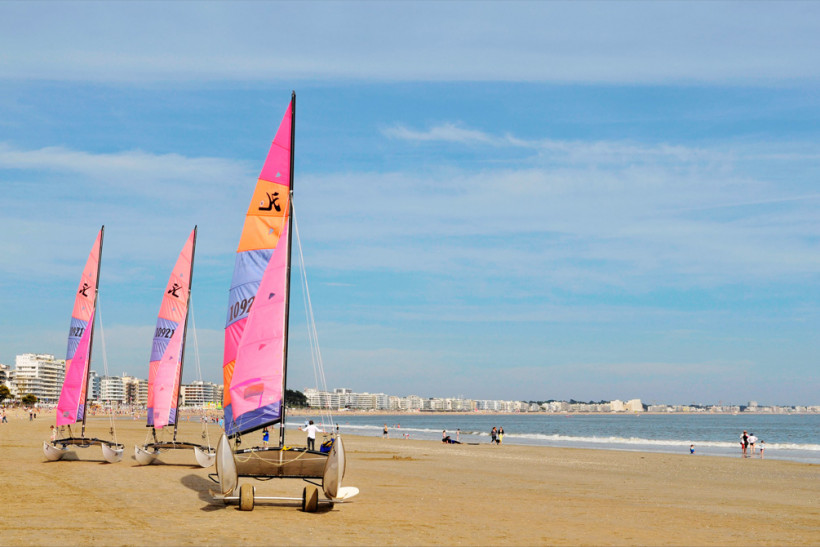 Holiday villages in Brittany, France
Azureva welcomes you to the region of Brittany for camping holidays and family breaks in our holiday clubs and villages. Whatever your preferred style of vacation, you can discover or perhaps, rediscover the many attractions of one of the most beautiful regions of France. From fabulous beach holidays on the Atlantic coast to delightful nature breaks in the lush countryside, if you are wondering what Brittany would be like for a holiday, you are in for a big treat.
What is Brittany like for a holiday?
Would you wish to discover the vast expanse of beaches, the wild and rugged coastlines, the unique architecture and historical sites, with Azureva, you will be able to explore the region to your heart's content, thanks to the ideal locations of our holiday villages and resorts. Loyal to its Celtic history, you will discover the landmarks, the customs, specialities and music and dance which are kept very much alive, much to the delight of visitors and locals alike. A breathtaking natural heritage include vestiges of ancient forests that once surrounded villages, such as the Huelgoat, the pink granite coast of Ploumanac'h. In Brittany, wherever you choose to stay, you will find plenty to see and do.
Charming places to stay in Brittany for holidays
Book an Azureva holiday club or holiday village in Brittany, France for an exceptional holiday experience. You are welcome to customise your holiday in line with your true desires, with an array of themes and services to add ease and comfort during your stay. We also offer all-in-one packages and half board, full-board and self-catering rentals for couples, families and groups of friends. As you browse through our holiday villages and resorts in the region, you will be able to choose your destination according to the specific features you require, such as family, sports, nature, festive and wellness, labels to help guide you to your ideal holiday.  
For those of you who would love to be immersed in Brittany culture and tradition, our themed holiday village in Brittany promises to fulfil your desires! Lying between the historic towns of Concarneau and Pont-Aven, the Azureva holiday village of Tregunc offers total immersion in the world of Celtic Brittany. Learn more about the heart and soul of the region right before your doorstep with a host of activities, historical walks, dance and music events, food tastings and wonderful boat trips. The beaches lie just a short walking distance away to allow you to combine, sun and ocean, nature and history in one holiday.
If it is a haven of peace and tranquility you seek, Tregunc is also home to our self-catered resort. You will be able to enjoy the comforts of your bungalow or gite rental, built in typical Breton style and equipped with all you need. Surrounded by nature, close to the beach, you will be able to truly unwind and recharge your batteries while savoring the art of living the Breton way!
On the southern coast of the Brittany region, Azureva proposes themed holiday stays in Pornichet in the La Baule bay. Not only ideal for a range of sports and leisure on the beautiful beaches, it is a real playground for children and parents, with kids' clubs, spa… A tranquil location to have fun, recharge your batteries before you set out to explore the renowned sites close by, such as the salt marches of the Pays Blanc, the Wild Coast or the medieval town of Guerande…
The Azureva team is available by email or phone to help you plan your holiday, do not hesitate to contact us!
Find out all
about Azureva