Haut de page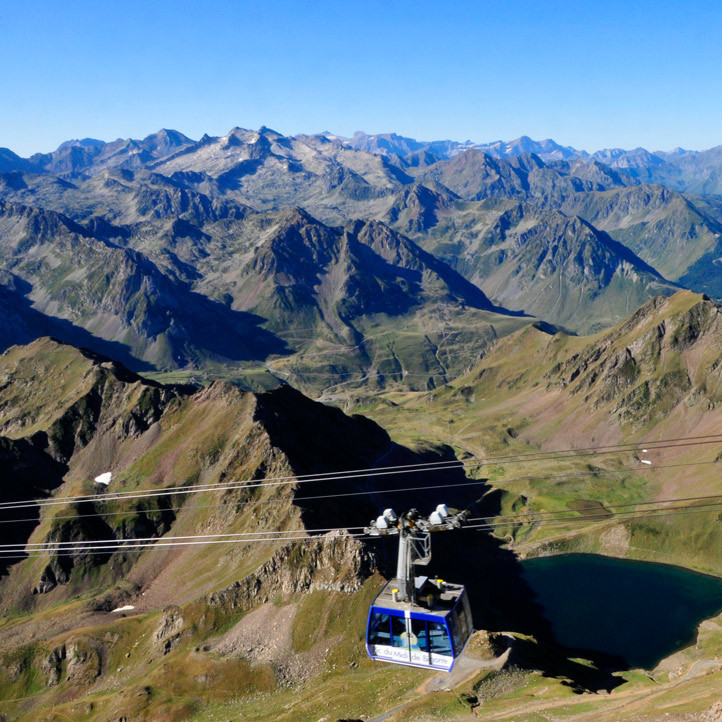 Tourist activities to discover in the summer around Self-Catering Resort La Mongie
The tourist activities are a fantastic opportunity to discover the natural and cultural heritage of the Hautes-Pyrénées during your holiday at the La Mongie self catering resort. In terms of nature, you won't want to miss the Pyrenees National Park, the Néouvielle nature reserve and Mont Perdu, which is a UNESCO world heritage site. To learn about the wildlife that inhabits it, the "La colline aux marmottes" (Marmot Hill) animal park will delight young and old alike. Over its 5 hectares, you will have the opportunity to get close to the marmots, brown bears, wolves, izards, mountain sheep, lynxes, foxes and otters... who roam relatively freely on the land.  The Beaucens medieval castle houses the "Eagle Dungeon" within its old walls, which brings together around fifty species of nocturnal and diurnal birds of prey. In terms of culture, the Hautes-Pyrénées provides no shortage of opportunities to bring the gourmet, musical, craft and festive traditions (back) to life. It's such a pleasure to amble along from markets to museums. To slow down and enjoy life on a terrace, in a wonderful little village, to the joyful rhythm of the "bandas" (music groups)! Discover Barèges, with its shepherd cabins made of stone and slate, as well as Saint-Savin, Campan, Arreau and Génos, to name but a few.
Live to the rhythm of the destination
A brilliant working sheepdog demonstration. Every Friday night there's a typical pastoral evening that's full of surprises. Nights under the stars at the Pic du Midi summit. Equestria Festival in Tarbes. Pic du Midi downhill mountain biking.
Our selection of must-see places
Cazalas ceramics. Mounaques factory (typical Campan rag dolls). Pyrenees textiles. The Médous caves, classified as the 3rd largest in the world by F. Herzog, and the Betharram caves. The unique sights of Lourdes: pilgrimages including the Grotto of Massabielle and the fortified castle. The Pic du Midi mountain, a world-renowned site with an observatory. Thanks to a new cable car departing from La Mongie and a significant restoration of the buildings at the summit, the world-famous site of the Pic du Midi is finally ready for a new cultural adventure. At an altitude of 2,877 m, there are 4 000 m2 of exhibition space waiting to greet you, where you can see the sky, the sun and the stars with an uninterrupted view over the Pyrenees.