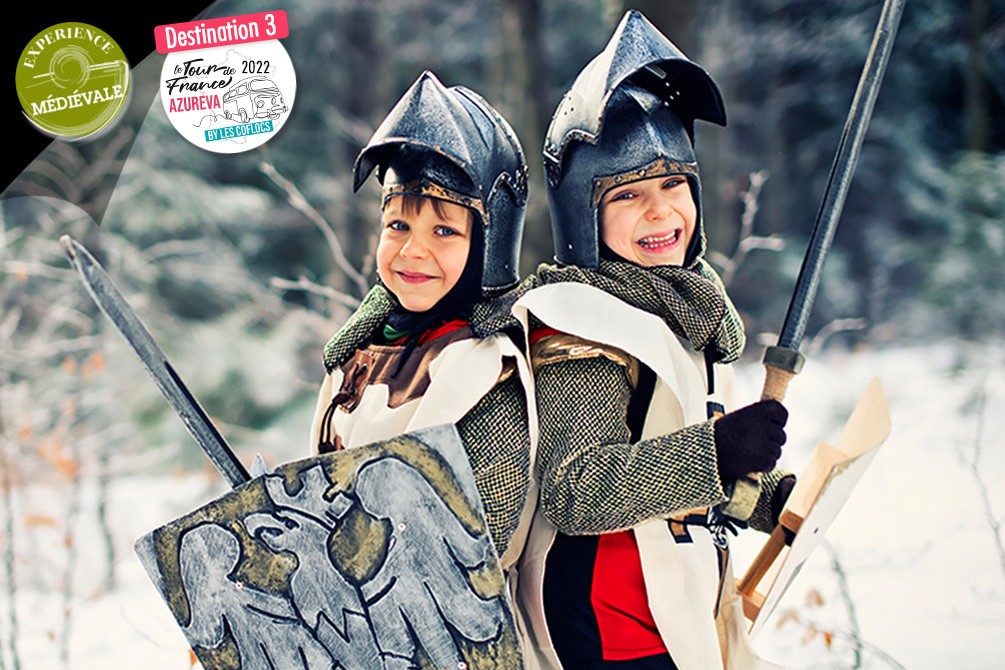 Themed holiday resort Murol **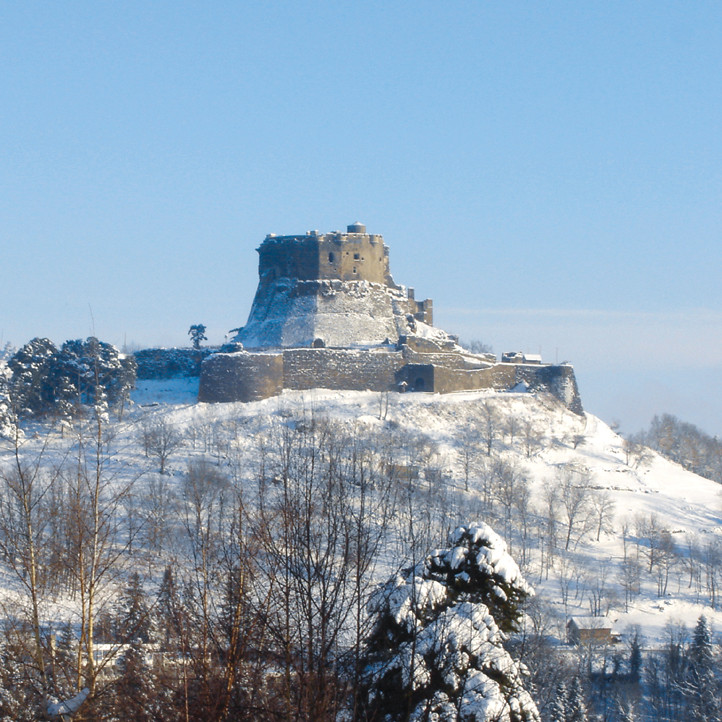 Tourist activities to discover in the winter around Themed holiday resort Murol
The two-star Murol themed holiday village (Massif Central) can connect you with all the medieval tourist activities on offer in the Massif Central and in the Auvergne. In the past, Murol was popular with several romantic and impressionist painters. They fell for the charm of the magnificent winter landscapes, and produced works you can admire today in the Murol Museum.
If you are interested in nature, local heritage and crafts, you're in for a treat with your winter holiday in the Auvergne and the Massif Central. Troglodytic dwellings, farms where they produce Saint-Nectaire cheese, an Auvergne clog and boot craft workshop, museums, castles and beautiful Romanesque churches will undoubtedly be on the agenda for your trip. There's plenty for kids to learn in the Massif du Sancy and the Massif Central! At the must-see Vulcania theme park, 45 km away, they can discover the history of the Auvergne volcanoes, of course, but also of volcanoes all over the world. Interactive and fun experiences will make this a memorable visit for all the family!
Live to the rhythm of the destination
JANUARY: 
Andros Trophy in Super-Besse
FEBRUARY: 
Clermont-Ferrand International Short Film Festival.
Sancy Snow Jazz Festival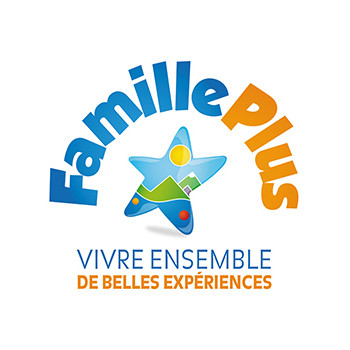 Village / Resort labeled "Famille Plus"
The "Famille Plus" label offers you the best guarantees for a successful family holiday thanks to its various commitments:
- a personalized welcome for families
- rates & animations adapted to each age activities to do with family or between siblings, cousins ​​cousins ​​...
- easy access to nearby businesses and services dedicated and qualified professionals
On a family holiday, take part in discovery workshops, thematic outings, tours and circuits adapted for strollers and little ones ... Everything is developed for a practical family holiday.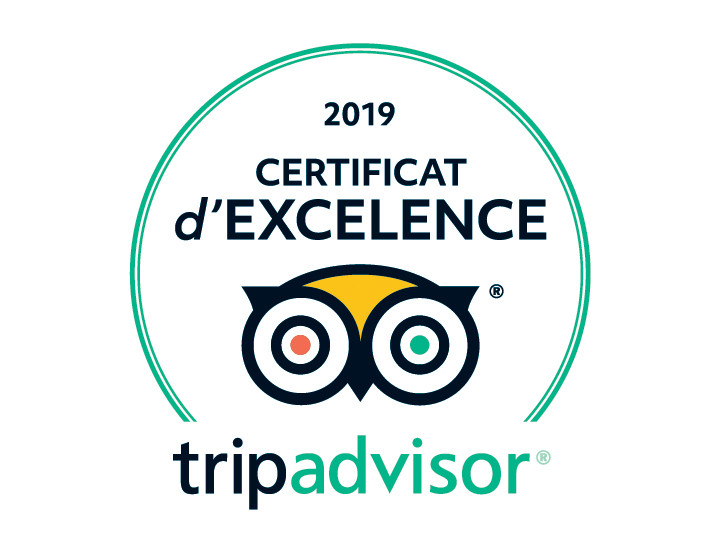 Certificate of Excellence Trip Advisor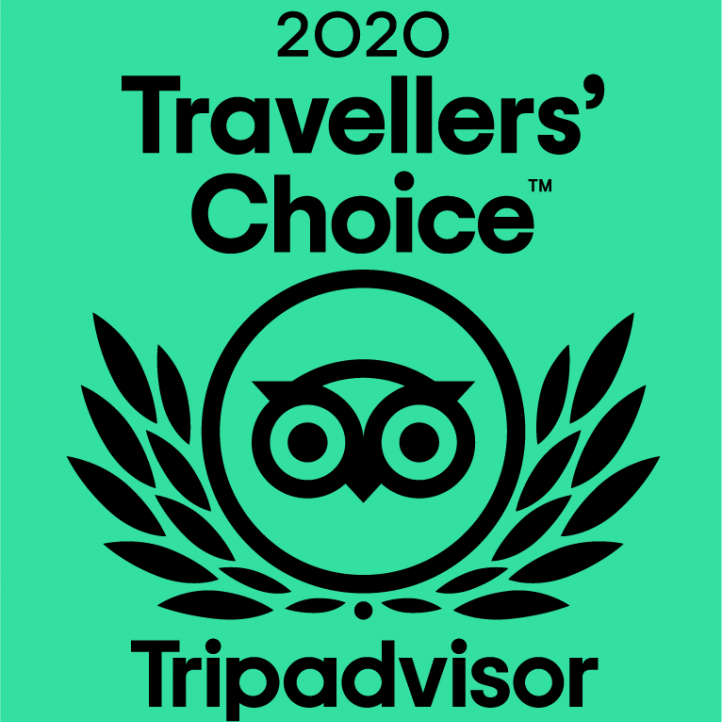 Travelers' Choice honors accommodations, restaurants, attractions and vacation rentals that provide quality service over time.
Our establishment received this award on Trip Advisor, thanks to the opinions and comments of our vacationers.
Our selection of must-see places
Visit to the feudal castle of Murol.
Les Fontaines Pétrifiantes (Petrifying Fountains).
Visit to the "Gaëc de l'Oiseau" farm to learn how Saint-Nectaire cheese is made.
Murols School of Painters Museum (weekends only).
Notre-Dame-du-Mont-Cornadore church in Saint-Nectaire (a major Romanesque Auvergne church).
Medieval town of Besse-et-Saint-Anastaise (pedestrian streets and "Besse stone" houses).
Lac Pavin (a magnificent volcanic crater).
"La Toinette & Julien" living history museum in Murat-le-Quaire.
The Roman baths at Mont-Dore. Issoire and the Saint-Austremoine Abbey (a major Romanesque Auvergne church), clock tower.
Vulcania, European volcano theme park.
Le Puy de Lemptégy, an open volcano.
Le Puy de Dôme – at 1465m, it's the highest altitude volcano in the Puys mountains, its summit accessible via the "Panoramique des dômes" rack railway. Volcanoes: Puy de la Vache and Puy de Lassolas, Petit Sarcouy and Grand Sarcouy, Puy de Pariou, and Puy de Côme...
Le Puy de Sancy at 1886m, the highest point in the Massif Central.
Châteaux and Romanesque churches (such as Notre-Dame-d'Orcival Basilica, Notre-Dame-du-Port in Clermont-Ferrand and the Saint-Saturnin church.)