Themed holiday resort Argelès-sur-Mer **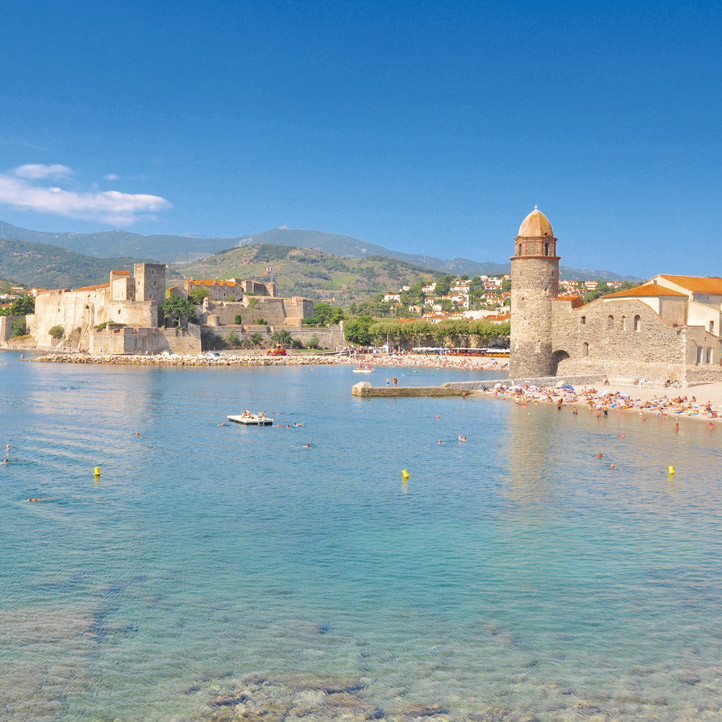 Tourist activities to discover around Themed holiday resort Argelès-sur-Mer
With the amazing tourist activities on offer close to the 2-star Argelès-sur-Mer holiday themed village, you can enjoy all the treasures of the Pyrénées-Orientales. The region has a wealth of natural and cultural heritage sites, which are worth leaving the beach for now and then! In Collioure for example, a wonderful little town, you will visit an anchovy canning factory. Go for a boat ride in the Mediterranean Marine Nature Park, where if you're lucky you'll see dolphins. Take the coastal path up to Banyuls, passing one cove after another as you go. Inland, you can go on a hike along the footpaths, visit the spectacular Grandes Canalettes caves, the Vallée Heureuse, in Sorède which certainly lives up to its name, and the vineyards. People come from far away to enjoy the benefits of the famous thermal waters and treatments at Boulou, a dozen kilometres or so from this holiday village** in Catalan country.
There are also plenty of events and cultural activities all year round. The best known is undoubtedly the Déferlantes South of France music festival, held in Argelès-sur-Mer in July. It showcases the best of contemporary music, with wonderful concerts to enjoy on a beautiful Catalan evening!
Also find our guide to know what to do on holiday in Argelès-sur-Mer.
Live to the rhythm of the destination
APRIL:
- Argelès Nature Trail
- American party
MAY :
- "Retro Attitude" Day
- Cherry Festival in Céret, capital of the cherry
- "Rencontres Cinémaginaires" in Argelès-sur-Mer: film festival out of time whose theme is different each year
JULY AUGUST :
- Festival The Surfers of Argelès
- Every Wednesday of July and August : Summer fireworks
- Feast of Pentecost: feria, bullfights, Camargue races, bull releases ... in Languedoc-Rousillon
- Festivities of St. Vincent in Collioure: procession at sea and Catalan boats, balls and concerts, street arts ...
- Handicraft market at the beach near Argelès-Sur-Mer and weekly local market in Summer season.
SEPTEMBER:
- Racou Jazz Festival
- Festa Major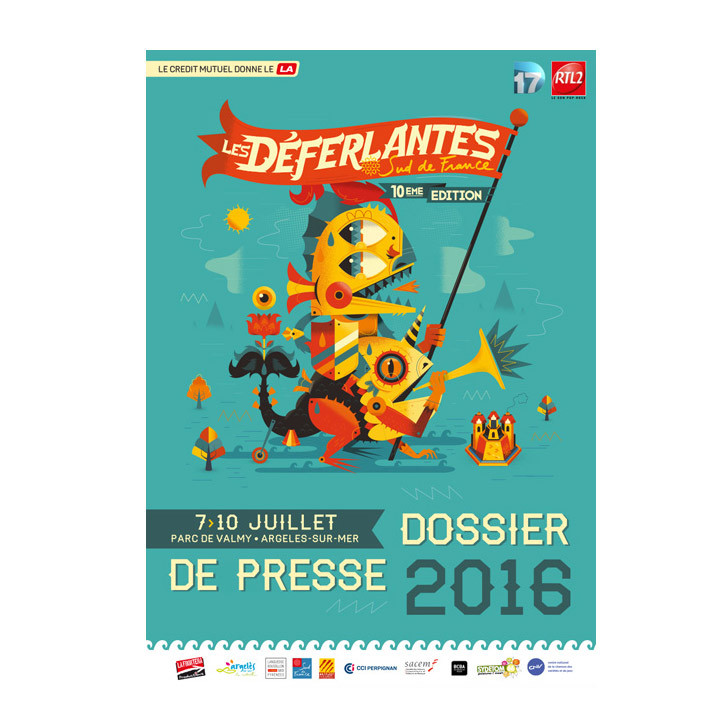 Les Déferlantes music festival in Argelès
THE pop/rock festival in July! On the Mediterranean coast, close to the Spanish border and our holiday village, in a green setting in Argelès-sur-Mer, every year the festival offers a high-quality programme.We are partners of the festival – ask at the holiday village to find out more.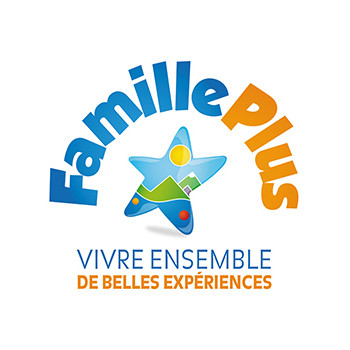 Village / Resort labeled "Famille Plus"
The "Famille Plus" label offers you the best guarantees for a successful family holiday thanks to its various commitments:
- a personalized welcome for families
- rates & animations adapted to each age activities to do with family or between siblings, cousins ​​cousins ​​...
- easy access to nearby businesses and services dedicated and qualified professionals
On a family holiday, take part in discovery workshops, thematic outings, tours and circuits adapted for strollers and little ones ... Everything is developed for a practical family holiday.
Our selection of must-see places
Visit to the fortified castle at Salses.
Tour of the vineyard and its slate walls.
Banyuls: boat trip, Banyuls (fortified dessert wine) tasting in a wine cellar, visit to the aquarium.
Perpignan: Palace of the Kings of Mallorca and the old town.
Trip to the "Le Lydia" boat buried in the sand and coral exhibits, visit to an oyster farm with oyster tasting.
Byrrh and Castelnou: the château, a multi-screen show and tasting from the largest vats in the world.
Tropique du Papillon butterfly sanctuary in Elne, the Vallée des Tortues animal park in Sorède.
Ferme Découverte d'Antan farm park in St André. Salvador Dali Museum.
Collioure: Set off on a little train to discover Collioure, 26 km from the Spanish border, and come back by boat along the rocky coast.
Collioure, the town of Fauvism, has a rich heritage that's full of history, with the Château des Templiers (Templars), a panoramic view over the bay at Fort de St Elme, the Collioure uplands and vineyard, and a visit to the anchovy canning factory.