Haut de page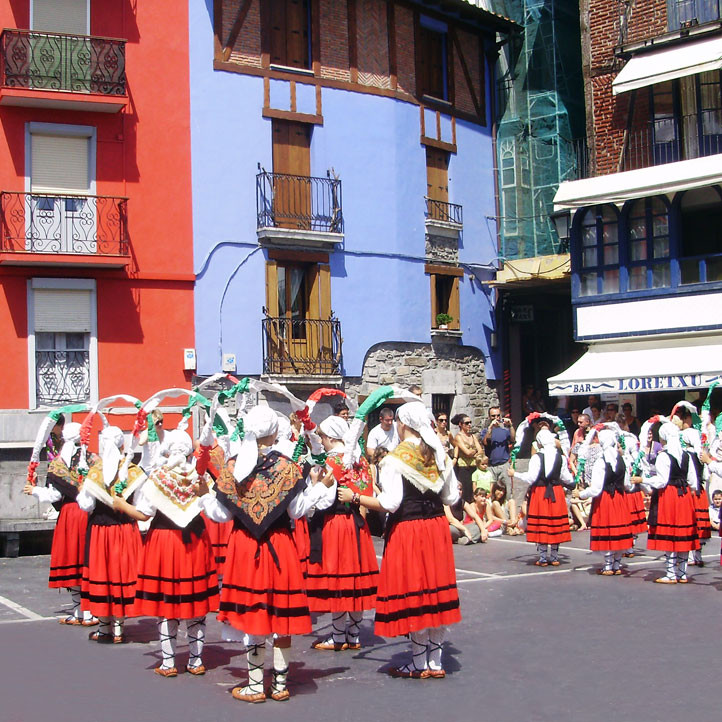 Tourist activities to discover around Themed holiday resort Anglet
Many of the tourist activities on offer near the Anglet holiday village** are considered the gems of the Basque country. The region has an extraordinary wealth of things to do, whatever your interests. Head to the ocean, enjoy the gourmet restaurants, watch some rugby, visit some wine cellars, and enjoy the mountain landscapes, wildlife, music, heritage and festivals. The Basque culture is also on show during the Bayonne festival in the summer. Find out about the region's ancestral roots at the Makhila (traditional Basque walking stick) factory in Larressore. Add a little spice in Espelette, take to higher ground in the Pyrenees, in the old walled city of Saint Jean Pied de Port, and enjoy a landscape covered in beech trees in the Iraty forest. The Basque country embraces its Spanish side in San Sebastian, Dantxaria and Hondarribia. Here are some new words for you! Have you heard of Pottoks (a feral breed of pony native to the Basque country)? Axoa? (a Basque stew) Soka? (a traditional chain dance) The Basque country is proud of its heritage. The local people devote their energy and talent to bring its traditions to life, combining heritage with creativity. You can be a part of it too!
Live to the rhythm of the destination
AVRIL:
Bayonne Ham Fair: a know-how since 1463, a guest of honor at the tables of our great French lords!
MAY:
Street art festival in Biarritz European Night at the Museums (Basque and the history of Bayonne) Chocolate Days in Bayonne
JULY:
Biarritz Festival Fireworks in Saint-Jean-de-Luz Bayonne Festival, Anglet Beach Rugby Festival, International Surf Film Festival
AUGUST:
Semana Grande (Great Week) in San Sebastian, Sound, lights and pyrotechnics show, Night Surf and Anglet Pro Surf Tour Competition
OCTOBER:
Quiksilver Pro surfing competition in Hossegor Espelette pepper Festival...
AND ALL YEAR ROUND:
Traditional markets, flea markets, Puces de Quintaou (flea market and antique market) in Anglet. Pelota ball and pelota basket matches according to the competition calendar. Rugby: Biarritz Olympique and Aviron Bayonnais rugby teams, according to the rugby season. Kanta-lassai and Mutxikoak (traditional Basque songs and dances). Force Basque Games – patron saint festivals. "Art exhibitions", concerts, theatre and shows.
Our selection of must-see places
Izadia: a 14 hectare ecological park with permanent exhibitions at the Environment House, guided tours, open house visits, audio-guides, documentaries and workshops for kids... to learn about the biodiversity and the local environment.
The coastal footpath: an easy 25 km walk between Bidart and Hendaye.
La Rhune: a small cog train, from which you can see the landscapes and free-roaming Pottoks (a feral breed of pony native to the Basque country).
Biarritz: museums based around the sea and chocolate.
Bayonne: Basque museum and canning factory. Makhila (traditional Basque walking stick) factory in Larressore. Luis Mariano's tomb in Arcangues. Saint-Jean-de-Luz: port and museum of Art and Traditions. Saint-Jean-Pied-de-Port with its old walled city and market. Edmond Rostand's house in Cambo Arnaga. Irouleguy Wine Cellar in Saint-Etienne de Baigorry.
The Spanish Basque country: San Sebastian, Dantxaria...