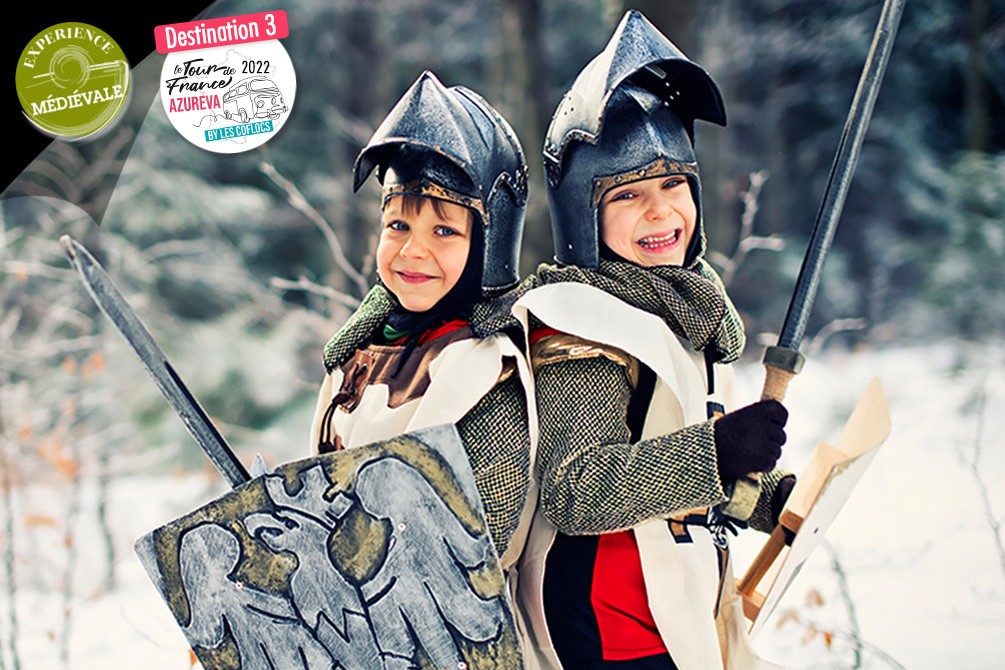 Themed holiday resort Murol **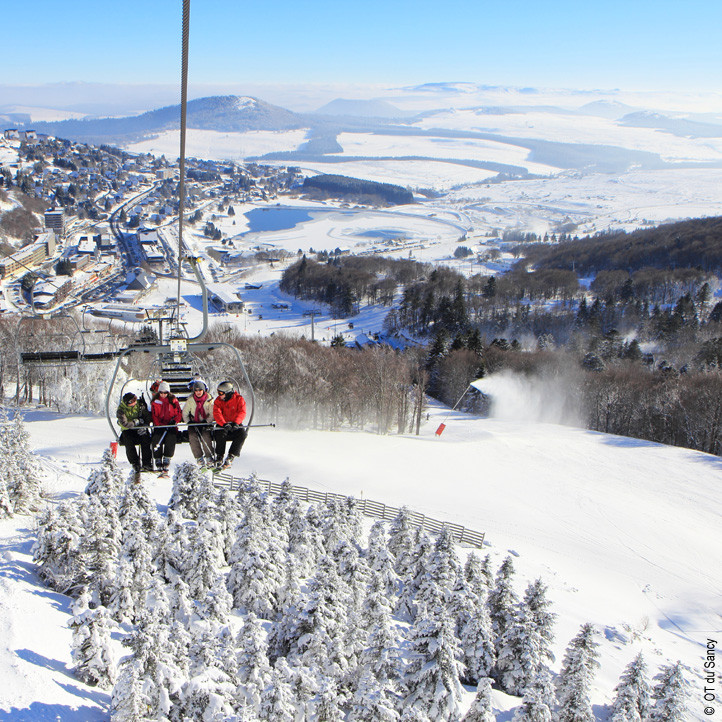 Winter activities Themed holiday resort Murol
MUROL IN THE HEART OF A HISTORIC REGION
Ski volcanoes with your family in the Massif Central
Skiing on a volcanic massif is a unique experience; why not try this year, on a ski holiday with your family or as a couple in our medieval holiday village Murol d'Auvergne (Massif Central)? You will love your pied-à-terre at an altitude of 830 m, in the heart of the snowy panorama of the Massif du Sancy with the Château de Murol, a masterpiece of medieval military architecture, as a backdrop under the snow . At the medieval theme holiday village of Murol, you will be comfortably accommodated in a room, bungalow, lodge or cottage according to the chosen formula: full pension or half-board. Your children will be welcome free kids service (during school holidays). Our qualified animators organize creative, sportive and playful workshops adapted to their age. The mid-mountain resorts, Besse Super-Besse and Mont-Dore, have guaranteed snow conditions in winter. The two stations, linked together, have the "Famille Plus Montagne" label. This guarantees that both offer family activities for all tastes. It is an ideal place to learn or improve in alpine skiing, Nordic skiing, new winter sports. A free ski shuttle runs daily between Besse Super-Besse and our Murol holiday resort in the Massif Central. You are in Auvergne, territory known for its thermal waters. This is the time to enjoy a wellness spa break or a treatment in one of the many fitness facilities in the area.
REVEILLON: THE LIFE OF CHÂTEAU FOR THE FESTIVITIES OF END OF YEAR
A new year as in the Middle Ages
Tales, legends, historical animations and close up of the magician for young and old .. Take part in the fabulous Medieval-themed banquet on Friday night and start the new year going back in time on an enchanting weekend.
Holidays of your kids ans teens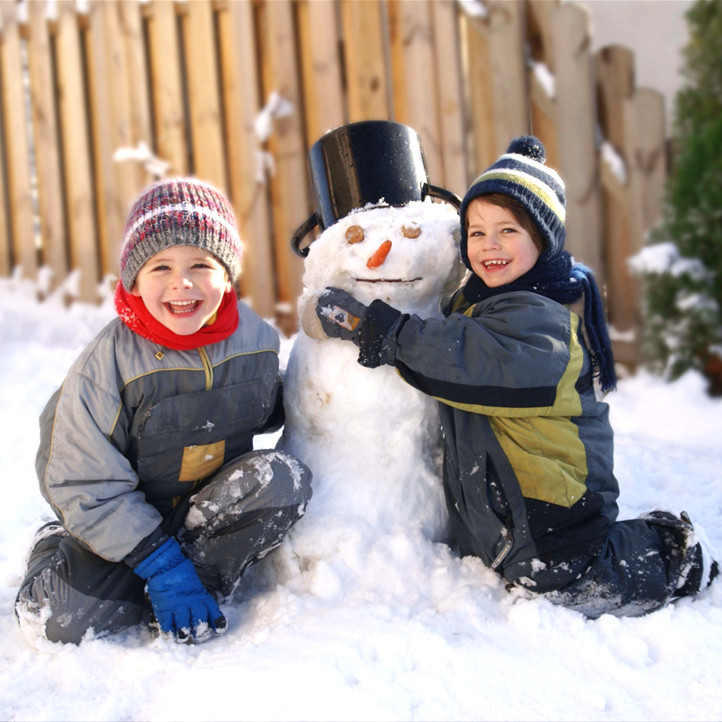 For 3 to 5-year-olds.During the  school holidays.Free kids' clubs and special activities in a safe setting.A varied programme of suitable activities organised by our qualified activity leaders (e.g. arts and crafts, dressing up, singing, dancing, sports and physical activities).
During French school holidays and according to the opening period of the pension.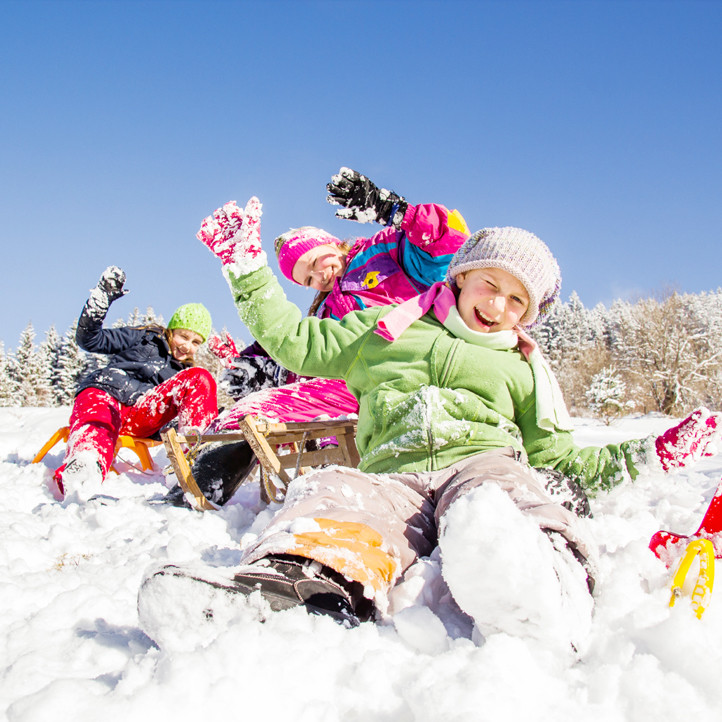 For 6 to 11-year-olds.Monday to Friday during the school holidays.Music workshops, aerobics, stretching, making objects out of salt dough, boat making, making animals out of paper and recycled materials, designing postcards, singing, indoor games, cookery, outdoor werewolf evening, Vosges flower walks.Donkey discovery and rides around the village and dressage demonstration (depending on weather conditions).
During French school holidays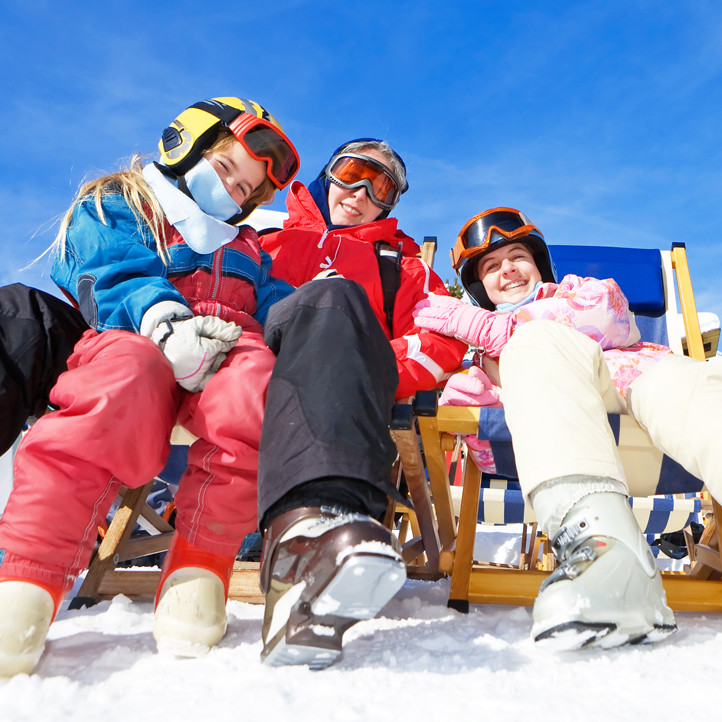 For 12 to 17-year-olds.
Animations proposed according to the age of the children, by qualified animators.
During the Frech school holidays.
Our themed activities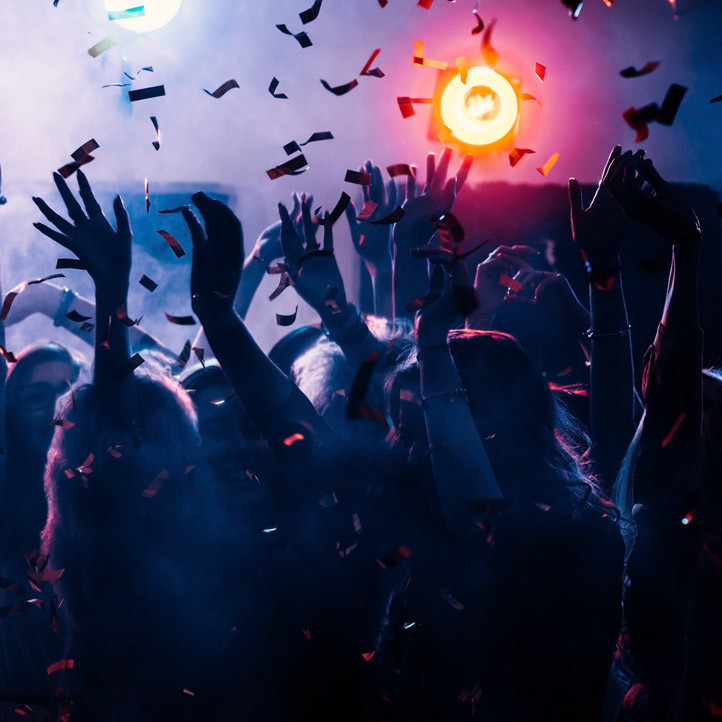 Pre-dinner drinks and games, dance, folk, cabaret and group games evenings, tournaments, karaoke, etc.
Ready for a medieval New Year?
Have an unforgettable two-day medieval break this New Year's Eve!
With themed activities for young and old, storytelling and legends, costumes, décor and ambience all prepared for a journey back in time to the Middle Ages, the Azureva Murol resort will serve you up a New Year's Eve banquet fit for a king, comprising the finest medieval sweetmeats made from locally sourced ingredients.
Come and join in the adventure!
Regional paid activities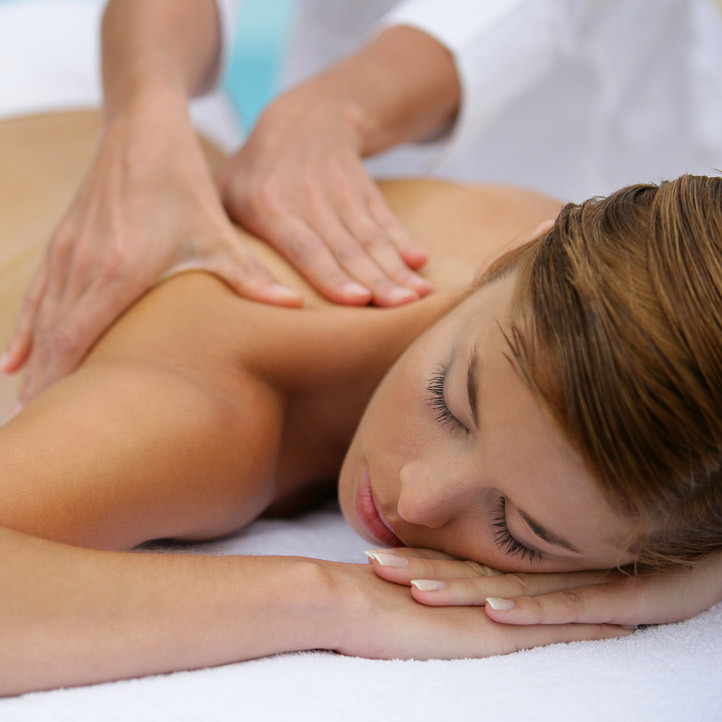 Massages by appointment throughout the week.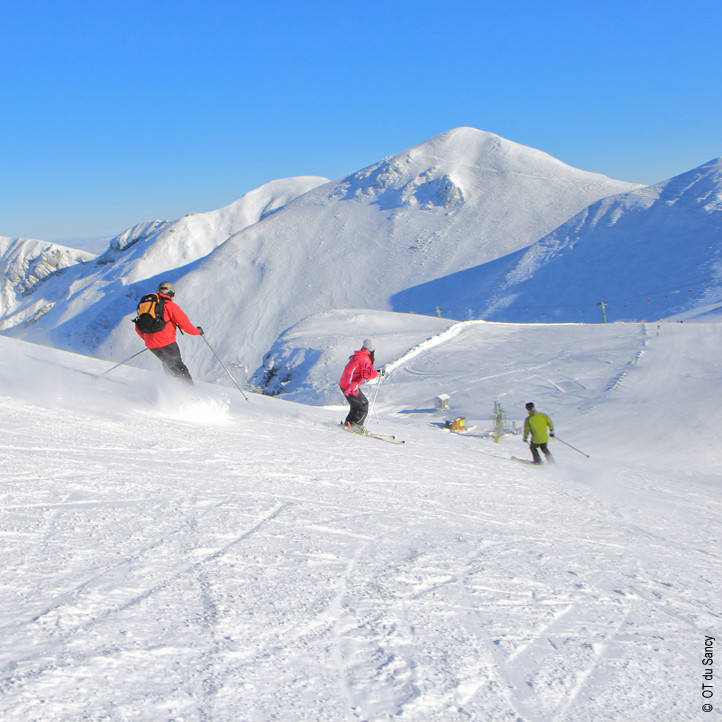 Super-Besse ski area, 1 350 m to 1 800 m above sea level (south side). 58 slopes: 5 black, 15 red, 17 blue, 21 green. 70% of the ski area is equipped with snow cannons. 23 ski lifts: 1 funitel-type cable car (20 people/cabin), 5 chairlifts, 16 platter lifts, 1 magic carpet. 1 slalom slope open to the public. 1 speed slope. 1 boardercross course. 1 freestyle jump area. 1 night area, open 5.00 p.m. to 8.45 p.m.: 13 floodlit slopes (2 black, 5 red, 2 blue, 4 green). 1 beginners' area equipped with 1 chairlift, 7 platter lifts and 1 magic carpet. 1 children's fun area, 'L'Enclos de Tibou'. 1 sledging track. 85 km of slopes, due to the adjacent resort of Mont-Dore. Torchlight ski parade. Mont-Dore ski area, 1 200 m to 1 840 m above sea level (north side). 31 slopes over 42 km: 1 black, 6 red, 8 blue, 16 green. 60% of the ski area is equipped with snow cannons. 15 ski lifts: 1 cable car, 4 chairlifts, 9 platter lifts, 1 magic carpet.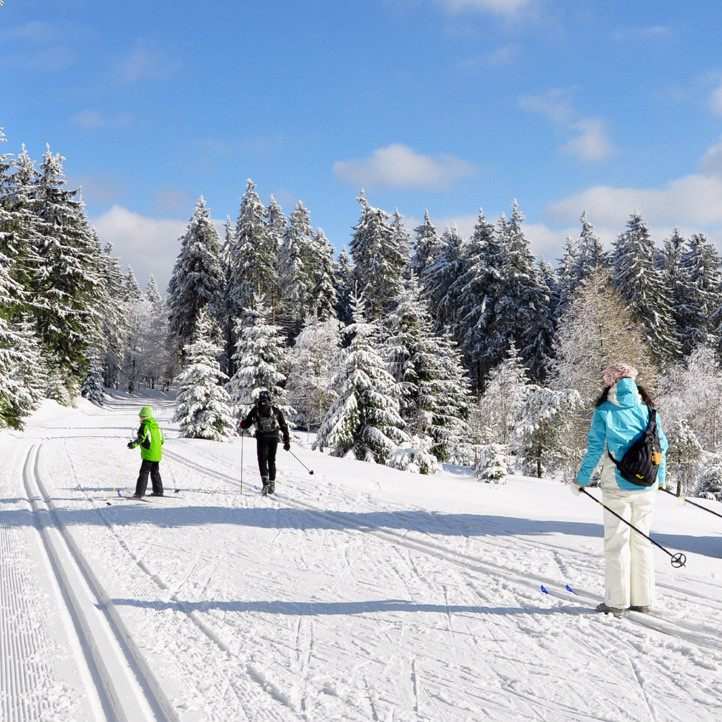 Espace Nordique Sancy, with 250 km of marked, groomed trails. 9 sectors on the two sides, joined by connecting routes. Besse-Pertuyzat-Montchal sector, 1 200 m to 1 300 m above sea level. 86 km of slopes, mostly through the forest and around Lac Pavin: 1 black (12 km), 1 red (15 km), 3 blue (4.5, 8 and 9 km), 2 green (1 and 4.5 km). 1 connecting route to Super-Besse (14 km). Super-Besse-Madalet sector, 1 300 m to 1 450 m above sea level. 60 km of exposed slopes on the plateau and through the forest. 1 black (10 km), 2 red (3.2 and 11.7 km), 2 blue (4 and 5.3 km), 2 green (1 and 1.7 km). 1 connecting route to Chareire-Picherande (9 km). 1 connecting route to Pertuyzat-Monchal (14 km).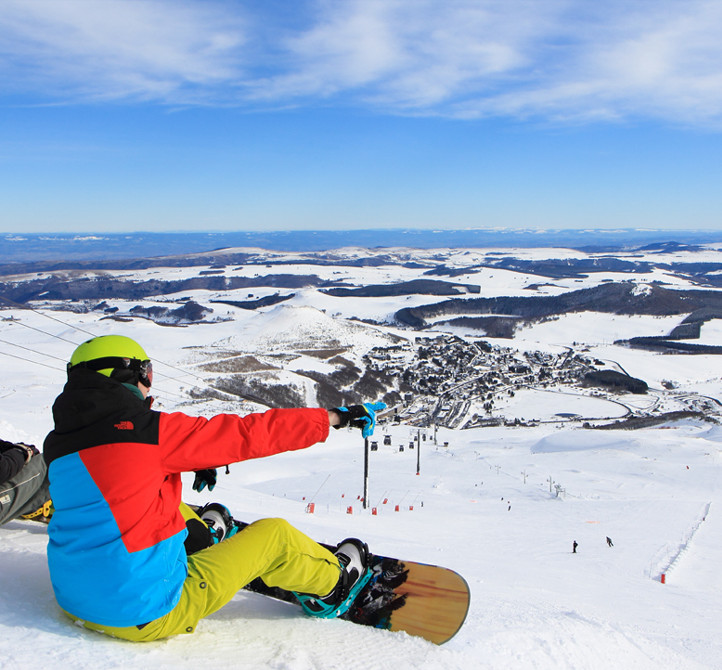 'Free Park' comprising: 1 beginners' area with a range of equipment (hip, tables, curls) and 1 boardercross course.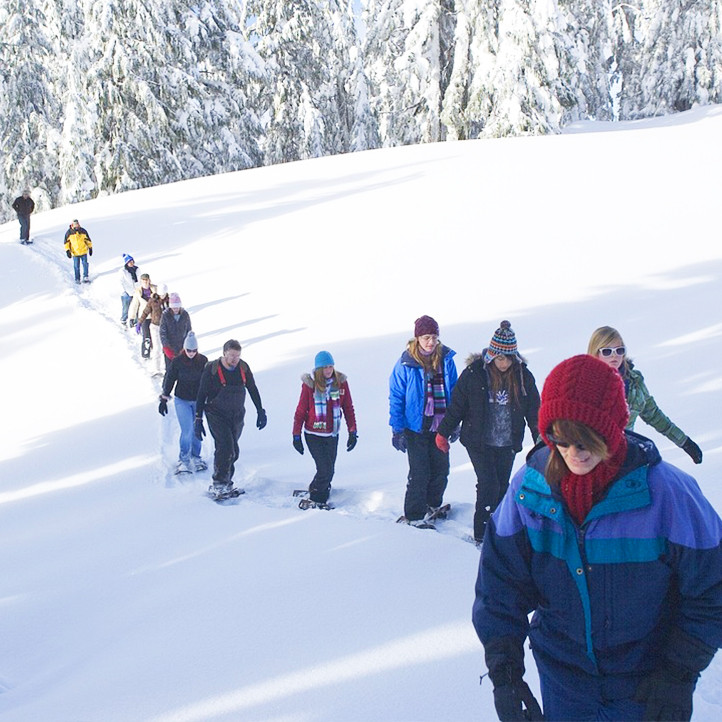 Guided half-day snowshoe walks starting from the holiday village. Snowkite. Snowscoot. Tubing slope (sliding down channels of snow in a rubber ring). Snow quad biking. Dog-sled rides.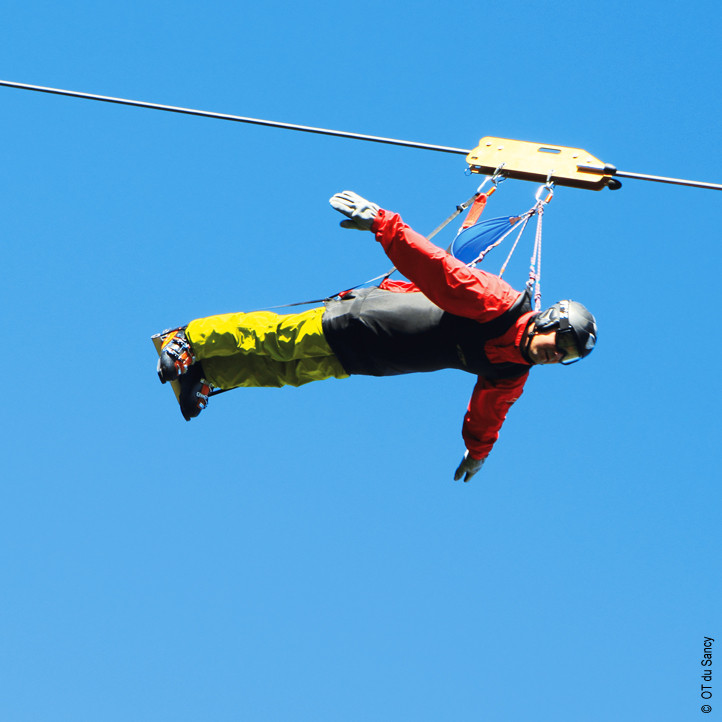 'Fantasticable' zip wire.Covered pool and skating rink.