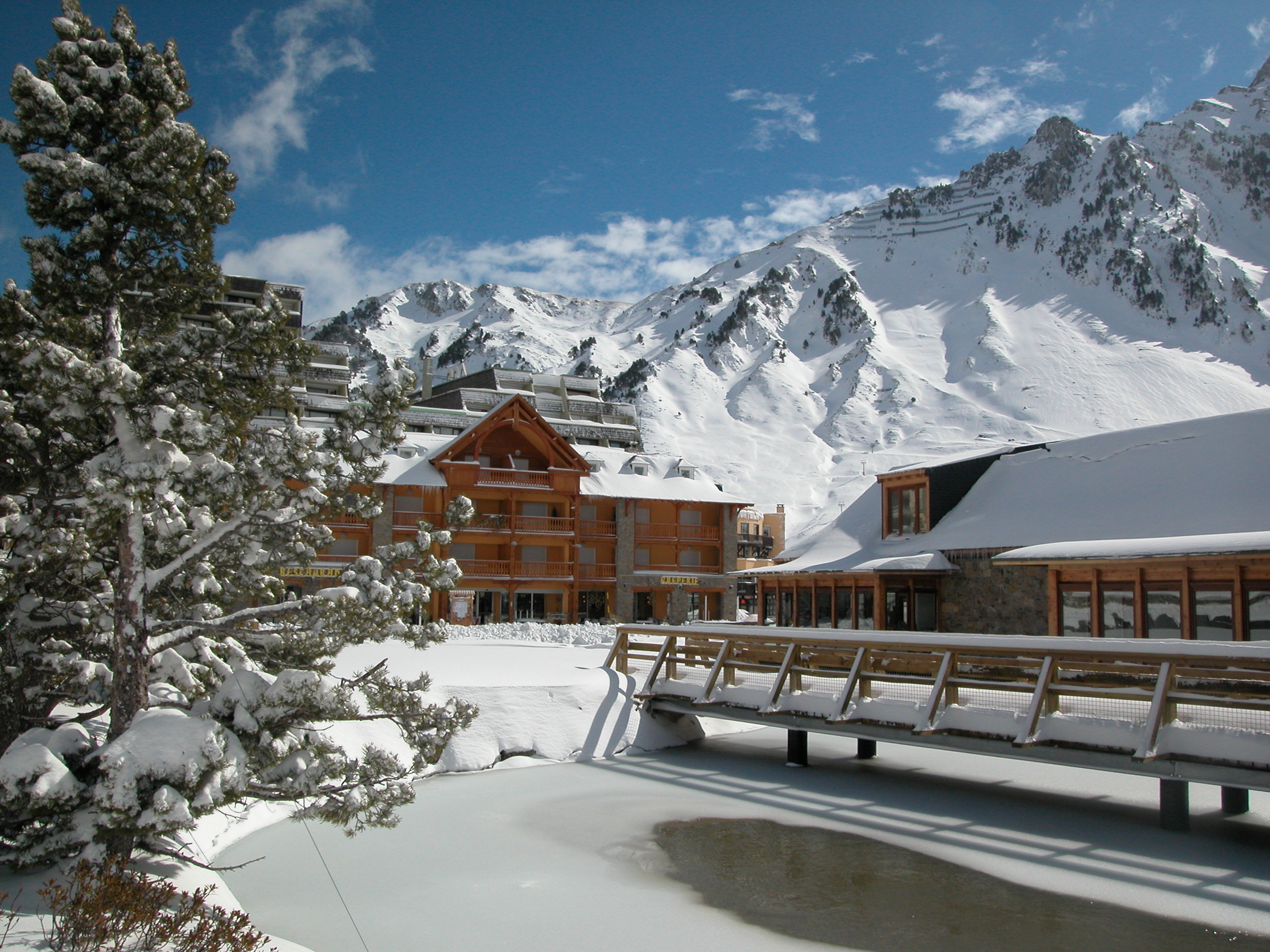 SELF-CATERING RESORT
La Mongie
"Authentique"
Haut de page
A skiing holiday in La Mongie self catering resort
A skiing holiday in the largest area of the Pyrenees La Mongie self catering resort is a great place to spend your family skiing holiday, and make the most of the largest ski area in the Pyrenees: Grand Tourmalet-Pic du Midi. You will be lodged in self-catering accommodation featuring traditional architecture, at an altitude of 1,900 m. With the slopes just 500 m away (free shuttles provided), you can set off from the resort to take on the 68 slopes in the Grand Tourmalet-Pic du Midi ski area. Extending over 100 km and peaking at 2,500 m, the Grand Tourmalet area combines two different kinds of ski resorts: on the west side, you have the traditional village of Barèges; and on the east side, the high mountain area of La Mongie, at the foot of the slopes. So you can have a change of scene and atmosphere as often as you like, and feel like you're discovering new landscapes every day! In this vast white paradise, all levels of snow sports (including alpine skiing and freeride) are encouraged. And if you prefer snow shoes, get ready because the footpaths await! If going on a skiing holiday in the Pyrenees at the La Mongie self catering resort gives you a few aches, so much the better! Because it's a great excuse to go and be pampered in the neighbouring thermal spa town of Bagnères-de-Bigorre. With spas, massages, fitness & well-being treatments€¦ – life doesn't get much better!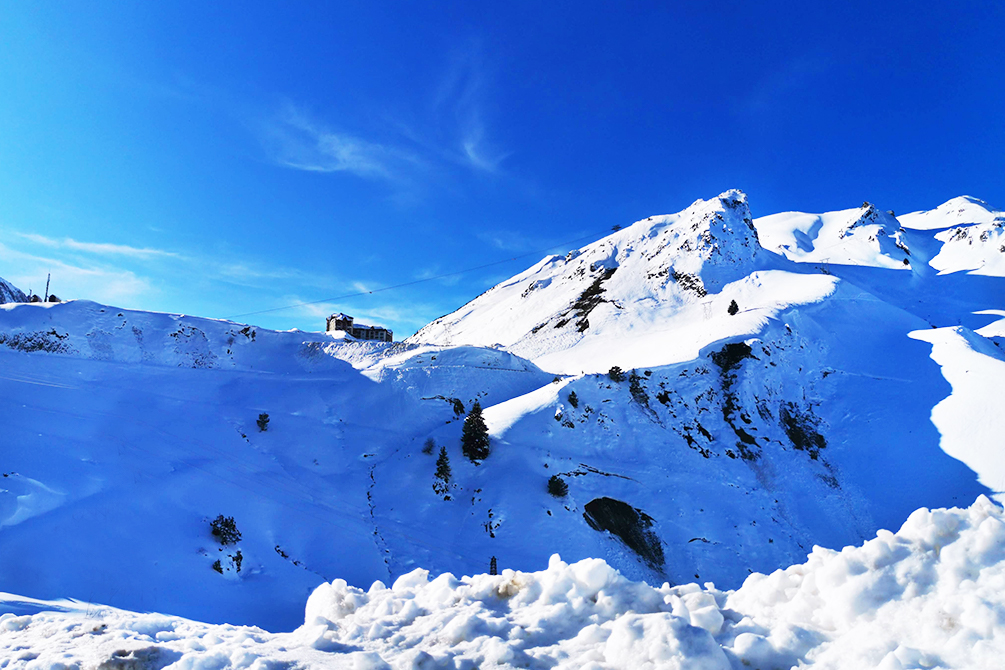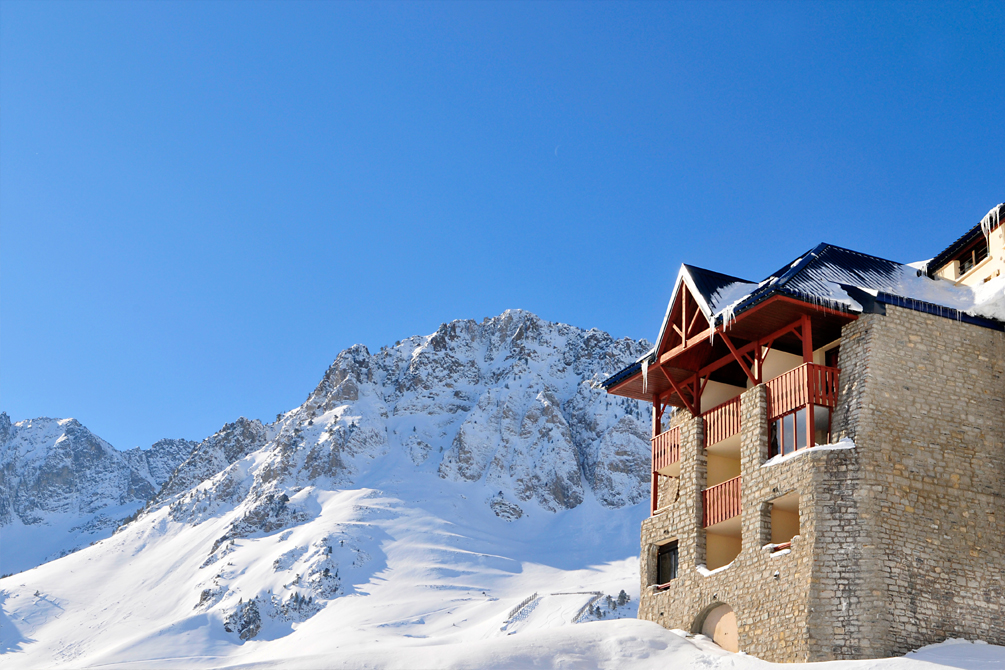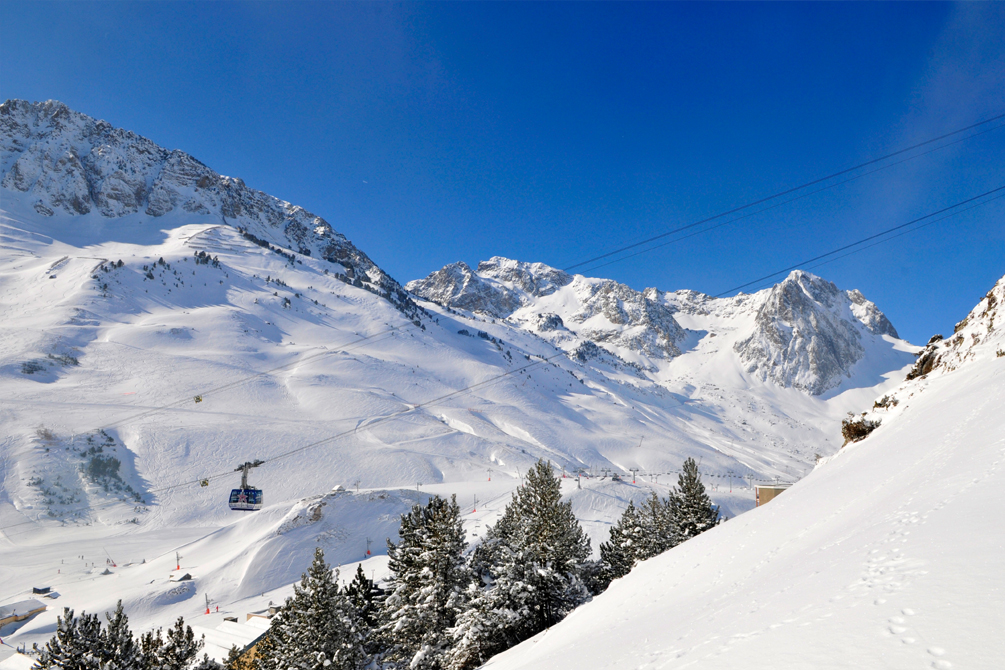 The Azureva experience : La Mongie
Self catering resort with the Pic du Midi mountain as your backdrop
The famous, majestic Pic du Midi mountain is accessible all year round by cable car from La Mongie.
Take to the skies in our beautiful Pyrenees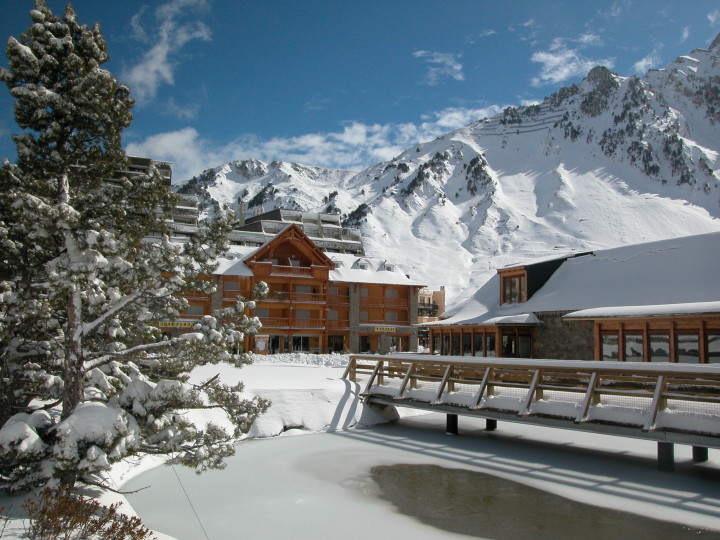 in a high-perched tourist residence
- 21 rental accommodations at an altitude of 1,900 m, with logia and mountain views
- accommodation for up to 6 people with equipped kitchenette
- typical architecture of the Pyrenees
- peaceful and warm setting, 10 min walk from the center of La Mongie
From
per week self catering
Services included

Secure lockers (ski, bike, etc.)

Village-ski resort shuttle link during school holidays