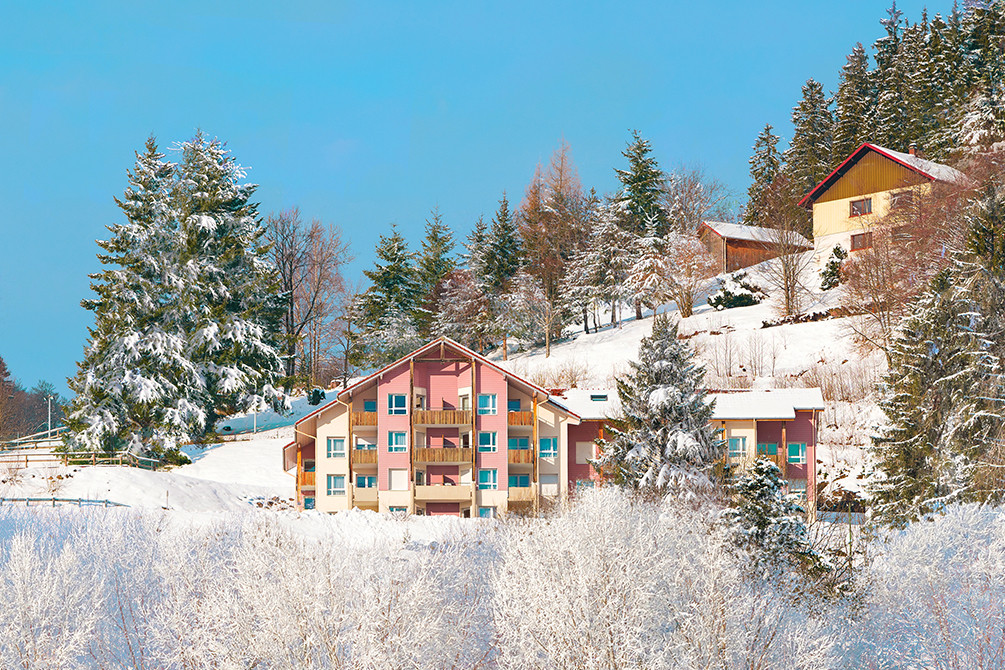 Self-Catering Resort BUSSANG MASSIF DES VOSGES *** / Vosges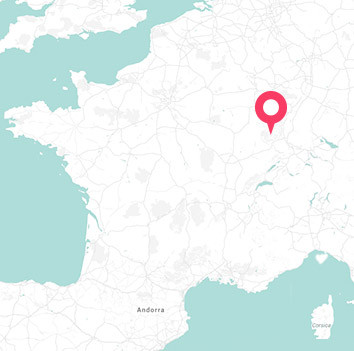 Self-Catering Resort 3 stars In winter BUSSANG MASSIF DES VOSGES Massif des Hautes-Vosges Vosges
Enjoy the delights of the mountain in the heart of the magnificent mountains of the Hautes-Vosges! Situated at an altitude of 880 m, our self catering resort at Bussang places you at the foot of the slopes for your winter break, with access to plenty of hiking trails. Whether it's a holiday with family or friends, you will enjoy a warm ambiance and plenty of activities for young and old here at our self catering resort, which is a stone's throw from the small ski resort of Larcenaire.

The ideal place for all your favourite snow sports

Alpine skiing, Nordic skiing, sledding or snowshoeing – the Vosges has it all! The ski area and pathways will be a delight for those who love winter sports and wide open spaces. While kids and beginners will savour their first skiing experiences on the gentle slopes, more seasoned skiers can enjoy some spectacular slopes and practice their skiing among the pine trees which border the mountain. The most experienced can even try out the ski jump! There's no hustle and bustle and no snowboarders here: all that matters is having fun, staying safe and sharing wonderful moments with family!

Well-being, activities and a unique ambiance!

Our self catering resort opposite the famous Ballon d'Alsace mountain in the Massif des Vosges invites you discover its first class facilities. Our rooms are equipped with all mod cons, including a TV. Whether your group is small or large, there's something for everyone to enjoy! You won't want to miss the delicious local cuisine, which is sure to satisfy every taste!
In terms of activities, the fantastic swimming pool complex, which has a covered, heated pool, is a great way to completely recharge after a day spent outdoors. Or you may prefer to challenge yourself to a game of pool or squash? (optional extra). Kids can supplement their skiing experience by enjoying the slide in the swimming pool complex or being entertained at one of the three kids and teens* clubs, which are packed with fun activities organised by qualified activity leaders.
Our winter self catering resort at Bussang certainly has everything to ensure your holiday will be an unforgettable one!
*available during the full and half-board season
Why choose this destination
Pre-book your So-Ski rewards:
Ski and Well-being at the resort:
Swimming pool complex: 20 m covered and heated pool, with slide and kids' pool (monitored during the school holidays).
Counter-current swimming. Massage benches.
Sauna, hammam, massage (optional extra).
EXTRA services also available for self catering guests:
Activities, entertainment, kids' clubs, free and unlimited access to equipment and facilities during the full and half-board season.
"7 dinner SelfCat Pack" option for a stay of 8 days / 7 nights
Opening dates:

From july to november
Location