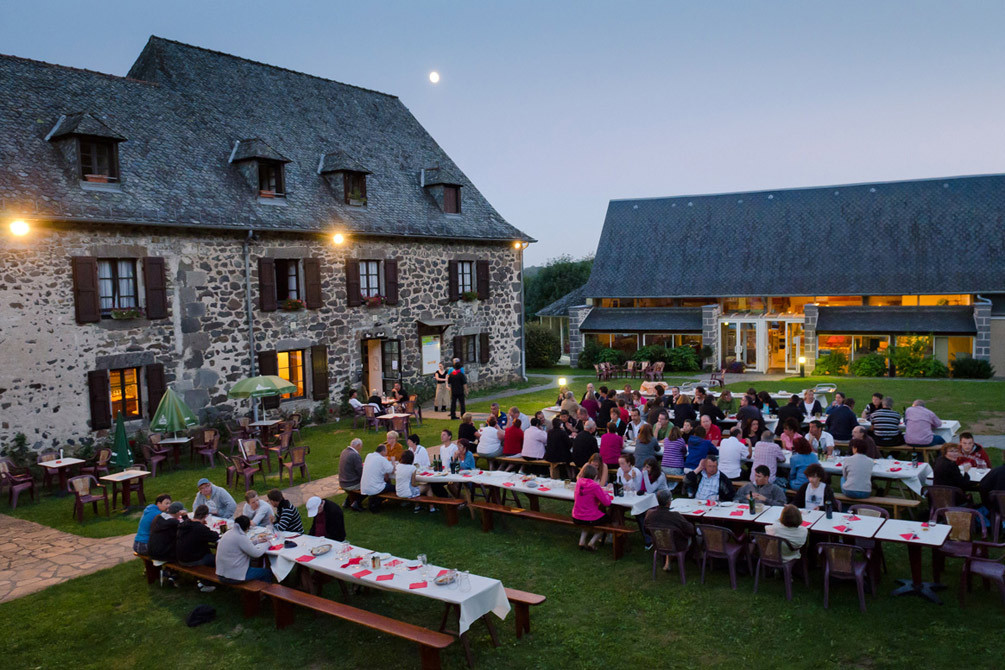 Self-Catering Resort BROMMAT EN CARLADEZ ***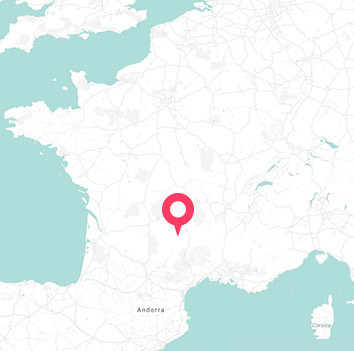 Self-Catering Resort 3 stars BROMMAT EN CARLADEZ Midi-Pyrénées Aveyron
Nestled between the mountains of Aubrac and the volcanoes of Cantal, our self catering resort in Brommat-en-Carladez welcomes you to a captivating setting in the uplands of the Aveyron. Whether it's escapism, sports or well-being, you are going to love what's on the agenda for your holiday!

Get ready for some sport!

Our self catering holiday resort in Aveyron is the ideal place to recharge, and there are 1,001 activities to try. Whether it's getting in shape, working out or just having fun, you can enjoy free access to the highest quality facilities. In the multi-sports hall with parquet floor, tennis courts, natural grass courts and a weights room, there's something for sporty types of all levels who want to burn off some energy!
Want to get your fill of fresh air? The forest fitness trail, numerous hiking trails and cycle paths for bikes and mountain bikes provide invigorating pursuits for children and adults alike. Water sports also have pride of place: at the swimming pool in the small village of Brommat, which is equipped with a slide, you can swim lengths, bask in the sunshine or have fun with your children in the play area.

A holiday all about well-being and relaxation

Situated 100 metres from our self catering resort in Brommat-en-Carladez, the Natura Bien-Etre health spa invites you to enjoy a gentle break while making the most of its balneotherapy facilities: saunas, hammams, whirlpools and hydro-massage jets offer you complete relaxation, whatever the day's exertions!
After so many activities, you will welcome the cosy comfort of your accommodation, where everything has been thought of to ensure you really feel like you're on holiday. Food lovers can also discover delicious menus in our restaurant, featuring local specialities. With its fine dining and fresh air, the good life of Aveyron is sure to win you over!
Why choose this destination
Well-being & Sports at the resort:
Partnership with the Natura Bien-être Aquaplay Centre (50% discount on tickets at the centre FREE for stays of 8 days / 7 nights).
3 accesses in 1/2 day per pers. offered in pension.
Swimming pool at Brommat during the summer season.
Multi-sports complex 50m away (courts, playing field, track)
EXTRA services also available for self catering guests:
Activities, entertainment, kids' clubs, free and unlimited access to equipment and facilities during the full and half-board season.
"7 dinner SelfCat Pack" option for a stay of 8 days / 7 nights
Opening dates:

From may to september
Discover the holiday village's quality labels
Sport spirit
Your new playground
Circuits all levels for hiking, mountain biking, cycling, running, skiing, sliding ...
Partnerships for nautical activities, whitewater, mechanical, aerial, ...
Secure locations for your equipment, cleaning point and repair kit
Rental of winter sports equipment
Gym & fitness room with relaxation area
Adapted restoration
Sport events
Nature
Place in the open air, opening on the terroir
According to the destinations
Villages located in the heart of a natural environment
Children's animations on the theme of nature and ecology
Excursions to discover the local flora and fauna
Routes for hiking and cycling for all
Visit farms or farms
Discovery evening of the local nature
Animations on sustainable development
Well Being
Villages for a well-being and Zen parenthesis
According to the destinations
Finely selected partners propose you the best centers of fitness, relaxation, spa, care, Thalasso and Cures.
Daily animation of the village around muscular awakening and relaxation
Possibilities of modeling and specific sports animations
Adapted restoration
Pool, hot tub, sauna, gym