Haut de page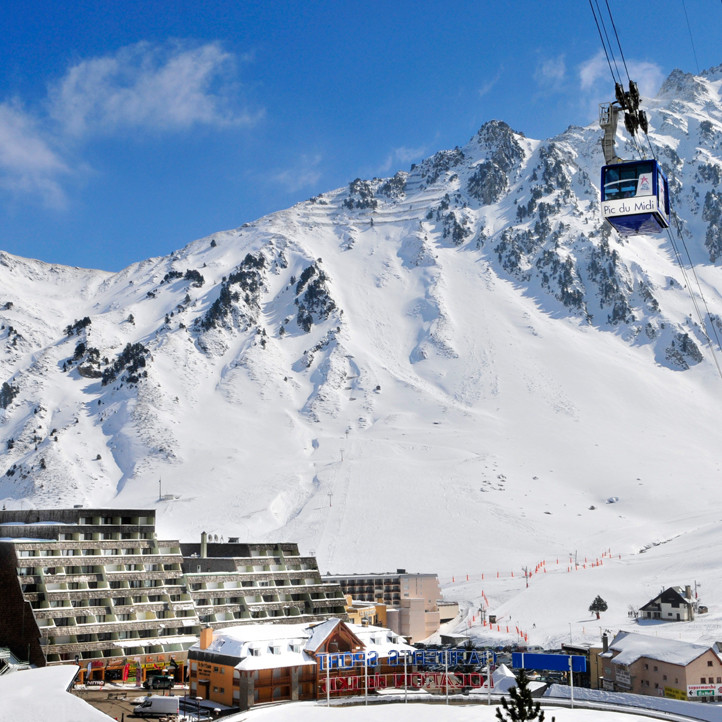 Tourist activities to discover in the winter around Self-Catering Resort La Mongie
What would you say to learning more about the natural and cultural heritage of the Hautes-Pyrénées during your skiing holiday at the La Mongie self catering resort? There are some activities that are definitely worth leaving your skis behind for! To start with, ascending the Pic du Midi mountain by cable car from La Mongie is a must. Did you know you can also spend the night there? That way, you can take the time to see the observation instruments, the museum, and above all, the constellations in the unforgettable starry sky. If you fancy visiting some more heritage sites, the Campan valley is well worth a look. Take a break at the Escaladieu Abbey, in front of the Mauzevin Chateau. The two spa towns of Capvern-les-Bains and Bagnères-de-Bigorre are nearby. Discover local producers of cured meats, goats cheese, sheep's cheese, foie gras and bee products €¦ The lands of the Hautes-Pyrénées really are full of richness. If you like crafts, a visit to the Mounaques workshop in Campan, which makes traditional hand-painted dolls, is a must. Enjoy the secrets of the Hautes-Pyrénées both large and small, at the La Monge self catering resort!
Live to the rhythm of the destination
DECEMBER:
Christmas magic on the slopes on Christmas Eve with the arrival of Santa Claus and his gift basket, accompanied by his elves
JANUARY:
N-Py Cup (high level Banked Slalom competition with inflatable modules)
FEBRUARY:
HPSAC (initiation and demonstration of slalom skiing)
Grand Tourmalet Folie's: lively villages and games for the whole family
Choupy Cup! Entertainment and music, children's trails and instructors on the slopes to the delight of 3 to 8 years.
MARCH:
Pic du Midi Grand Derby.
The Altitoy Ternua Open, cross-country skiing festival.
Our selection of must-see places
Barèges: a small traditional mountain village, renowned spa resort. Grottes de Médous caves, classed as the 3rd largest in the world by F. Herzog, the Betharram caves. The unique sights of Lourdes: pilgrimages including the Grotto of Massabielle and the fortified castle. The Pic du Midi mountain, a world-renowned site with an observatory.