Haut de page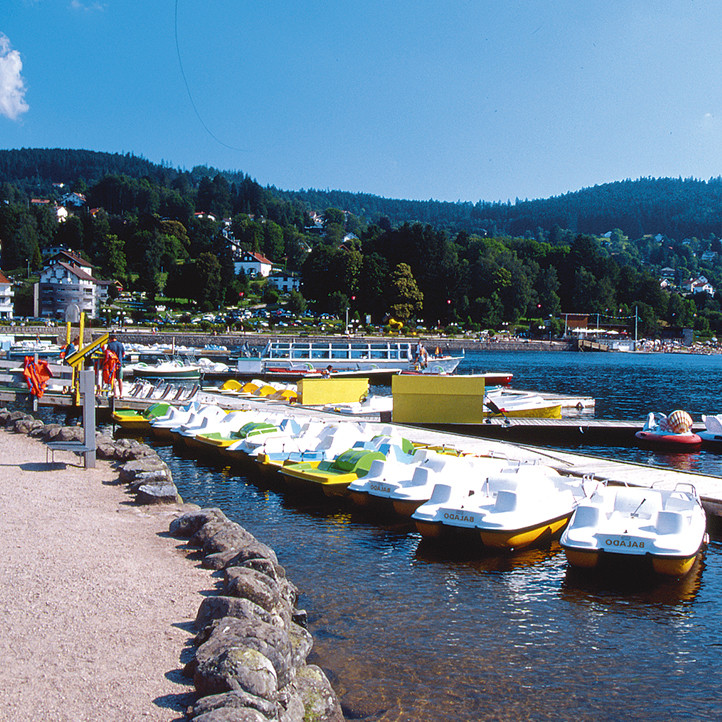 Tourist activities to discover in the summer around Self-Catering Resort Bussang
The Bussang Self Catering Holiday Resort*** is located in the heart of the Vosges mountains, where tourist activities focus on the mountainous environment that's so unique to the region. From climbing Drummont mountain, which sits at an altitude of 1,200 m with extraordinary panoramic views and the Swiss Alps in the background, to paragliding and discovering farmhouse inns – it has everything for a great self catering holiday. Pop over to the Ballon d'Alsace mountain (1,247 m altitude), the highest point in the Vosges, just a few kilometres from our resort, to admire the great splendour of the Alps and Alsace. Hiking, cycling and horseriding fans will be delighted because the Hautes-Vosges mountains are traversed by numerous hiking trails, cycle routes and bridle paths. The countryside is also interspersed with lakes, peatlands and waterfalls, which are a feast for the eyes during meal breaks. Did you know the source of the Moselle river is in Bussang? Wine lovers can explore the Alsace Wine Route, which winds through vineyards and wine cellars.
During your holiday at this self catering resort in the Vosges, why not visit the archetypal mountain villages in the region, such as  Riquewhir, Eguisheim, Colmar and Mulhouse, or the Haut Koenigsbourg Castle on its rocky outcrop. Dive into the heart of Alsatian culture and discover the skills of traditional crafts, such as clog making, sweet making and oil mills. Sports fans will also be able to hone their skills, with the fitness trail, fishing, archery and excursions all on offer. Sports centres can be found just a few kilometres from our resort in the Vosges, as well as the ski resorts of Gérardmer and La Bresse.
Also find our guide to know what to do on holiday in the Vosges.
Live to the rhythm of the destination
Gérardmer Daffodil Festival with Flower Parade.
Mountain biking World Cup in Bresse
Vélodatienne festival in Saint-Dié-Des-Vosges: Unique non-motorised vehicles.
European Night at the Museum (toys, toy trains, etc.) in Colmar
Wine Festival in Mittelbergheim
Alsace Wine Fair in Colmar
Wine-growers Festival in Eguisheim
Rallye de France WRC (World Rally Championship) world championship
Certificate of Excellence Trip Advisor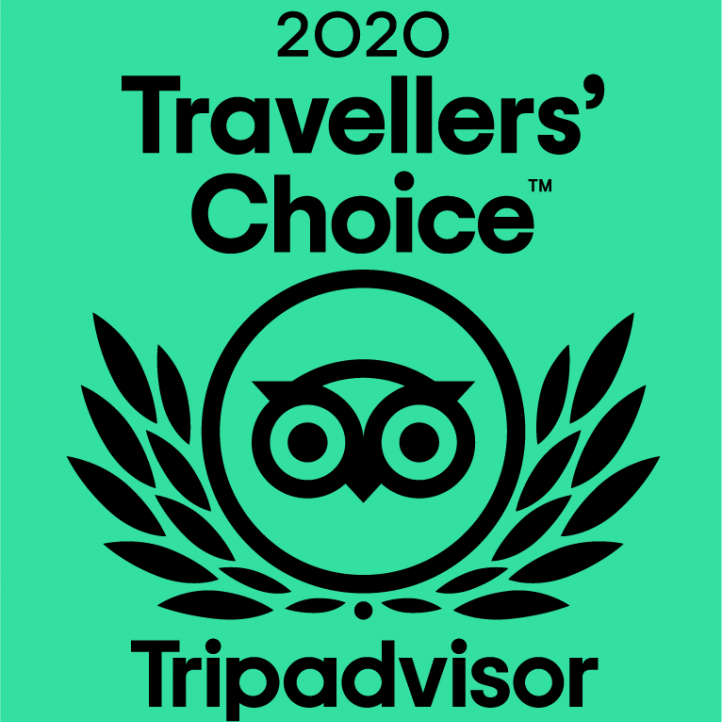 Travelers' Choice honors accommodations, restaurants, attractions and vacation rentals that provide quality service over time.
Our establishment received this award on Trip Advisor, thanks to the opinions and comments of our vacationers.
Our selection of must-see places
Eguisheim, voted "French people's favourite village 2013"
Wine Route: Riquewhir, Haut Koenigsbourg Castle, wine cellar tours…
Colmar and the old town.
The Source Marie spring and the benefits of ferruginous (iron-rich) mineral spring waters.
The local gem created by Maurice Pottecher: the famous Théâtre du Peuple.
Local crafts: sweet making, clog making...
Several museums about the surrounding area: La Montagne (16 km away), Les Hautes Mynes mining museum (13 km away)...
Storkensohn: oil mill.