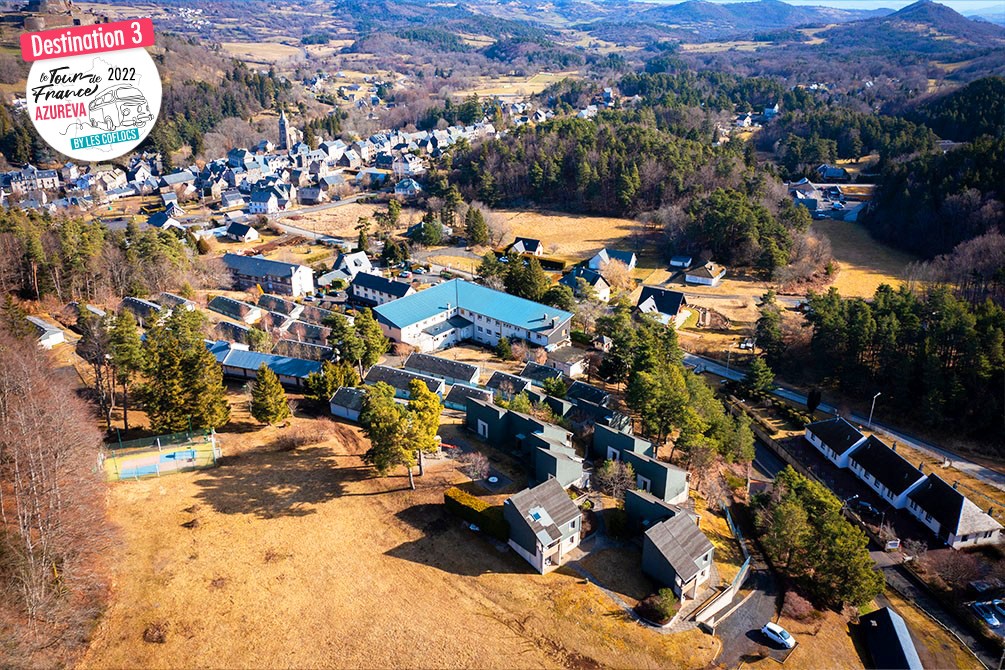 Self-Catering Resort Murol **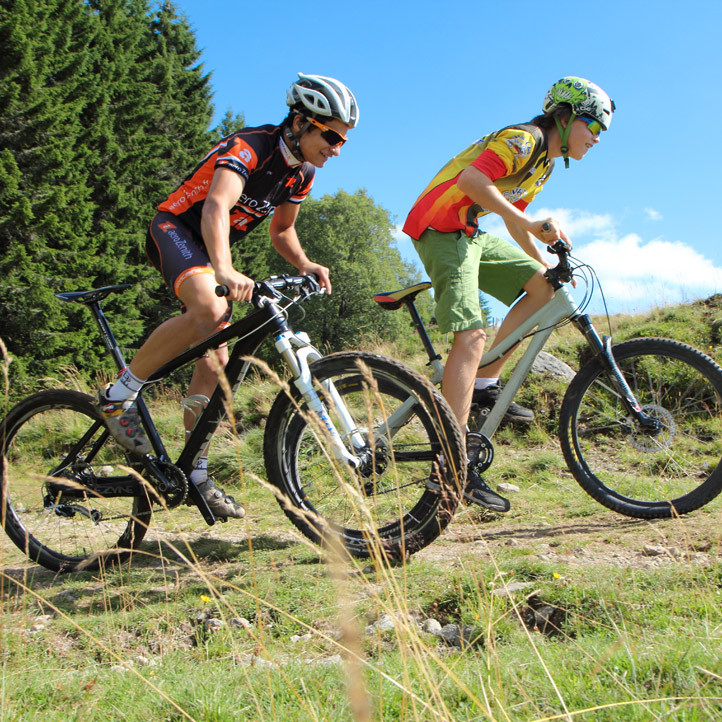 Summer activities Self-Catering Resort Murol
The 2-star Murol self catering holiday resort has an infinite range of activities on offer in the Massif Central and the Auvergne. Whether you're in "sport" mode or "nature" mode, you're going to have so many amazing experiences and make so many new discoveries. Welcome to the stunning Massif du Sancy, located within the Auvergne Volcanoes Regional Nature Park. Our qualified activity leaders will be happy to take you on walks to introduce you to the fauna and flora of the volcanoes or show you the local crafts during the full and half-board season. Hiking is the most popular activity in Murol and the surrounding area. There are 600 km of signposted trails, as well as several cycling routes for those on cycling holidays. If you love mountain biking, try out the dedicated area at Super-Besse, the site of the Coupe de France 2010 mountain biking race. There is a bike washing station at the resort, where you can look after your bike. Don't you also deserve a little well-being break? Good news! Enjoy the relaxing benefits of a massage and unwind at our club-village (optional extra).
Feel like just chilling out? Why not have a swim on the sandy beach of Lake Chambon, which is just 800m away? Get your rods and bait ready! In Sancy, we have fun, we fish and we laugh! Enjoy a spot of fishing near the Azureva de Murol resort, where you can find zander, pike, carp and trout. And for different kinds of fun on your family or couple's holiday in the Auvergne, why not try quad biking, horseriding, summer sledding or canoeing... What an amazing holiday we have in store for you!
Holidays of your kids ans teens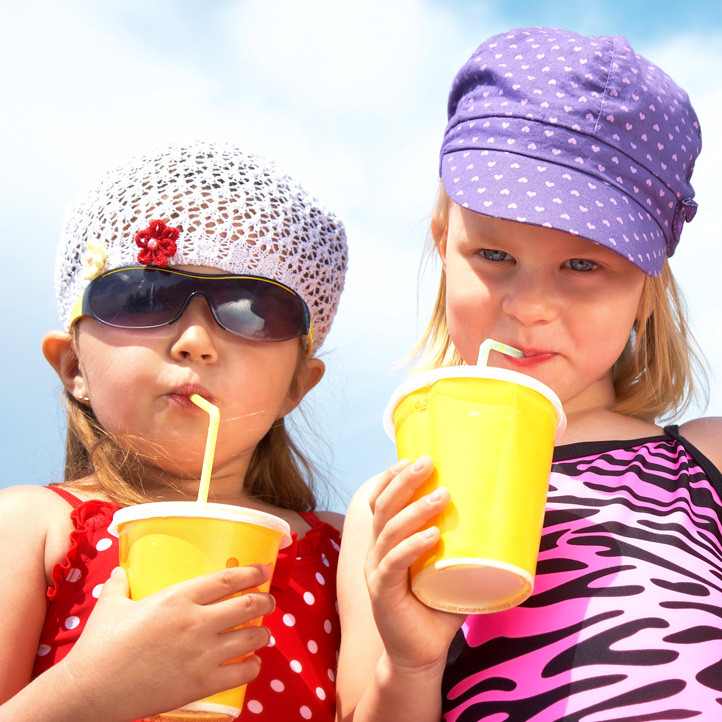 Programme of 5 activities* per week for 6 to 17-year-olds, depending on time of year and guest numbers.
*Depending on time of year and guest numbers, some may be optional.
Our themed activities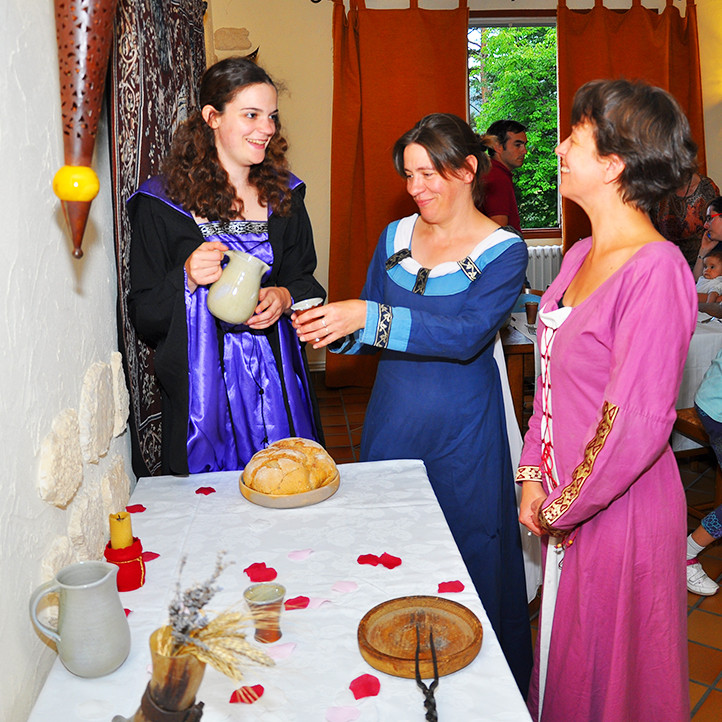 Varied evening entertainment
Pre-dinner drinks and games, dance, folk, cabaret and group games evenings, tournaments, etc.
Regional paid activities
New: Fun Nordic walking!Half-day walks on the Sancy and Puy-de-Dôme mountains with a mountain guide, in July and August.
Marmot watching every Friday afternoon with a mountain guide (adults €10, children aged 8 to 11 years €8).
Bat-watching evenings!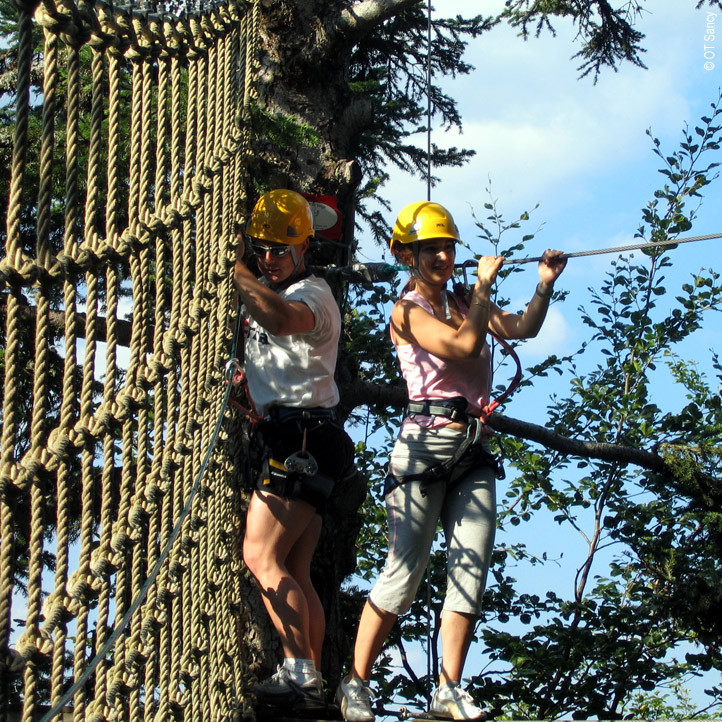 River and lake fishing. Various water sports (canoeing, pedal boating, etc.) on Lac Chambon. Diving clubs.Quad biking, 4x4 drives, road cycling. Hot-air balloon flights, paragliding, sand yachting, horse riding, adventure park, giant zip wire, orienteering, fitness trail, Nordic walking, via ferrata, canyoning, climbing on natural sites.Tennis, golf, indoor karting. 
Electric mountain bike rental
New: Electric mountain-bike hire! In partnership with a local hire firm, we offer you discounted rates when you take an electric mountain bike for a short ride or longer expedition.Power-assisted quad bikes: come and try out this new all-terrain pedal-driven quad bike with power assistance to help you up the slopes.€‹Activity in partnership, for an additional charge (booking at reception required, age 10 and over).€‹Guided downhill mountain biking from Super-Besse to Murol (includes mountain bike, equipment and cable-car transport).Own bikes allowed. Activity in partnership, for an additional charge (age 12 and over€‹).