Haut de page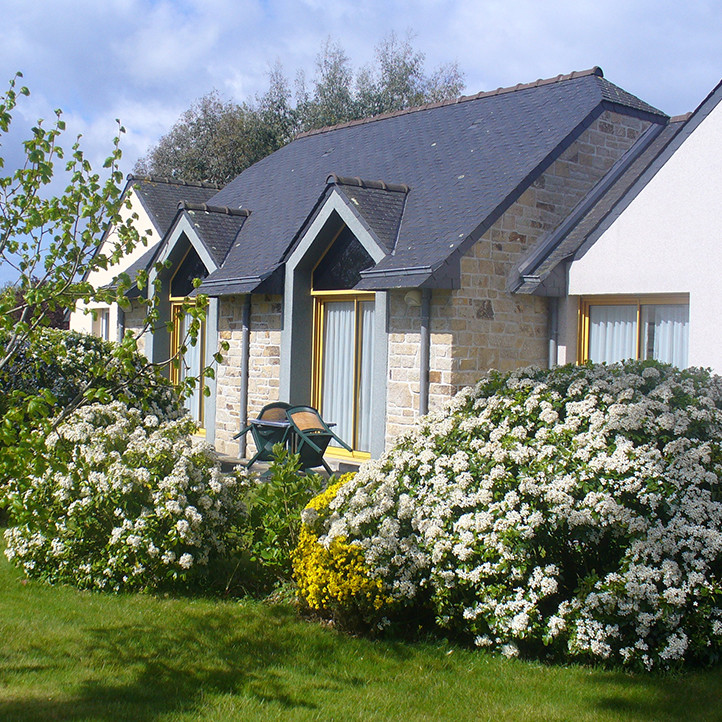 Accommodation & dining Self-Catering Resort *** Trégunc
The 3-star Trégunc Azureva Self Catering Holiday Resort, near the Breton coast, offers comfortable apartments and gîtes for self catering holidays. Situated just 400 m from the ocean with traditional Breton architecture, you're going to enjoy what the resort has to offer, heading off early in the morning and coming back late in the evening to experience the typical flavours of Brittany. The apartments are surrounded by lovely plants which flower in summertime, giving you a beautiful scene to admire from your private terrace, which comes with garden furniture.
The self catering accommodation at the Trégunc Resort in Brittany guarantees you a great break, in your bungalow which is equipped with kitchenette. This package gives you access to the activities, entertainment and kids' clubs during the full board season.
You can also choose the "7-dinner SelfCat pack" to refuel at the restaurant. For all our guests, we prepare authentic cuisine based on seafood and local produce, which you can enjoy inside or on the terrace. It's the ideal place to discover typical Breton flavours, with fish & shellfish, seafood, galettes (Breton-style pancakes), Breton crêpes and other desserts from the Bigouden area! Cupped oysters from Belon and langoustines are also available, as an optional extra.
All our holiday accommodation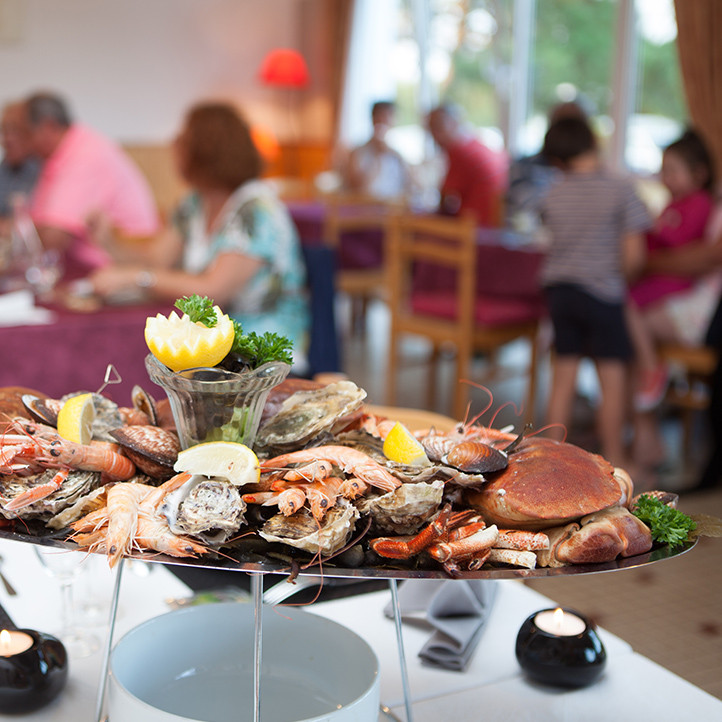 Dining
Theme catering: Brittany
In your apartment, you will have a fully equipped kitchenette where you can prepare your meals. Many also have a terrace with garden furniture, or a balcony.
If you are staying in a room, you can take advantage of the "7 dinner SelfCat pack" option, giving you access to the restaurant during the full and half-board season.

Buffet breakfast, which you can have on the terrace if you wish.
Lunch and dinner served buffet-style, with table service.
Local specialities: Breton desserts, seafood, shellfish, fish, crêpes, galettes and more.
Belon cupped oyster and/or langoustine tasting (optional extra).
Rich and varied wine* cellar.

* Alcohol abuse is harmful to health. Consume in moderation.