Haut de page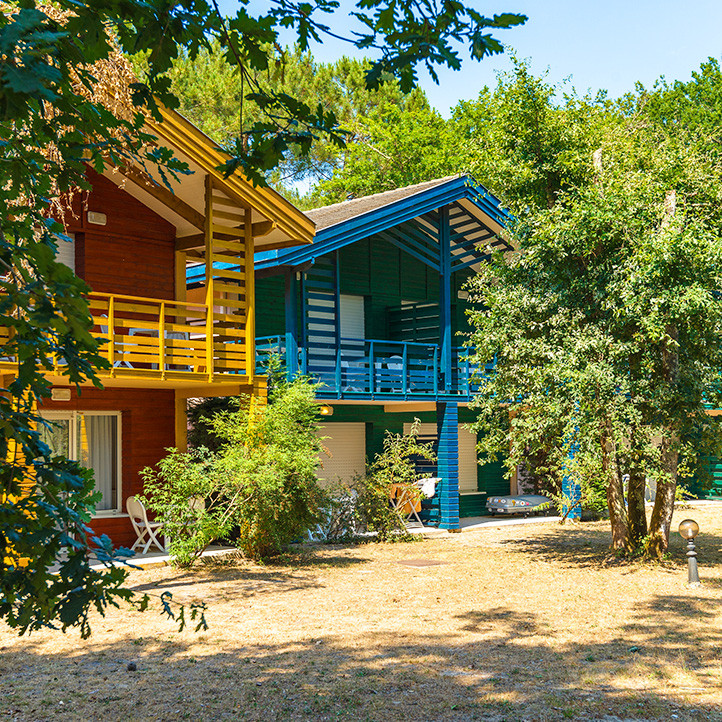 Accommodation & dining Self-Catering Resort *** Lacanau
Holiday accomodation in Lacanau self catering resort
For your self catering holiday at the 3-star Lacanau Resort in the Gironde, choose whatever suits you best from among our 32 self catering apartments. Most self catering guests will be lodged on the "forest side". You will be staying in comfortable chalet-style lodges (for up to 5 people). During the full board season, you can also benefit from the activities and entertainment on offer, as well as access to the kids' clubs.
If you opt for the "7-dinner SelfCat pack", you're in for a treat as you will have access to the restaurant at this Resort in the Médoc Océan region. The restaurant and terrace look out over the resort's swimming pool. The meals are served buffet-style and are meticulously prepared, to introduce you to the local flavours. Did you know we have also opened a restaurant especially for kids for the summer season (with menus adapted to kids and a qualified activity leader). 
All our holiday accommodation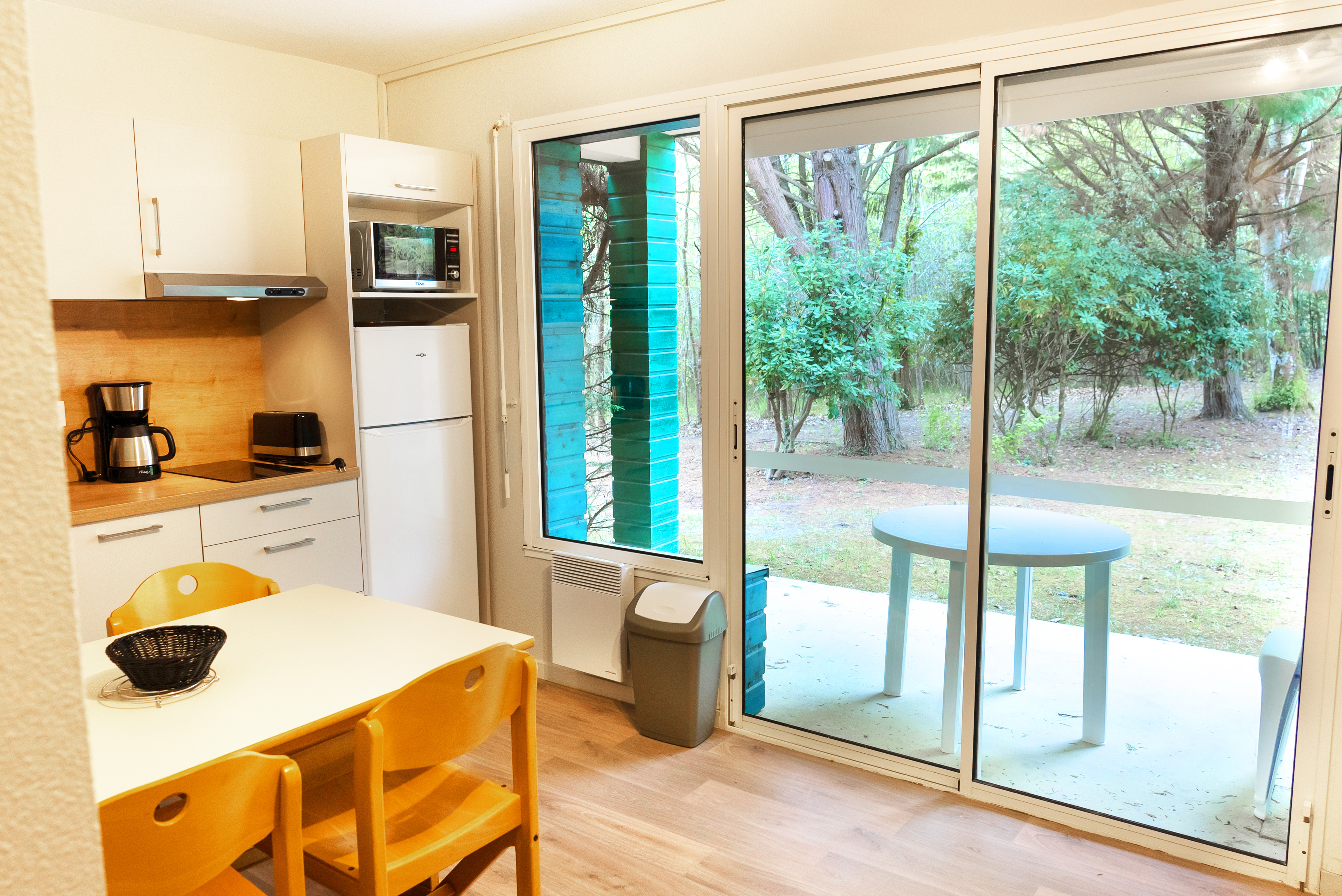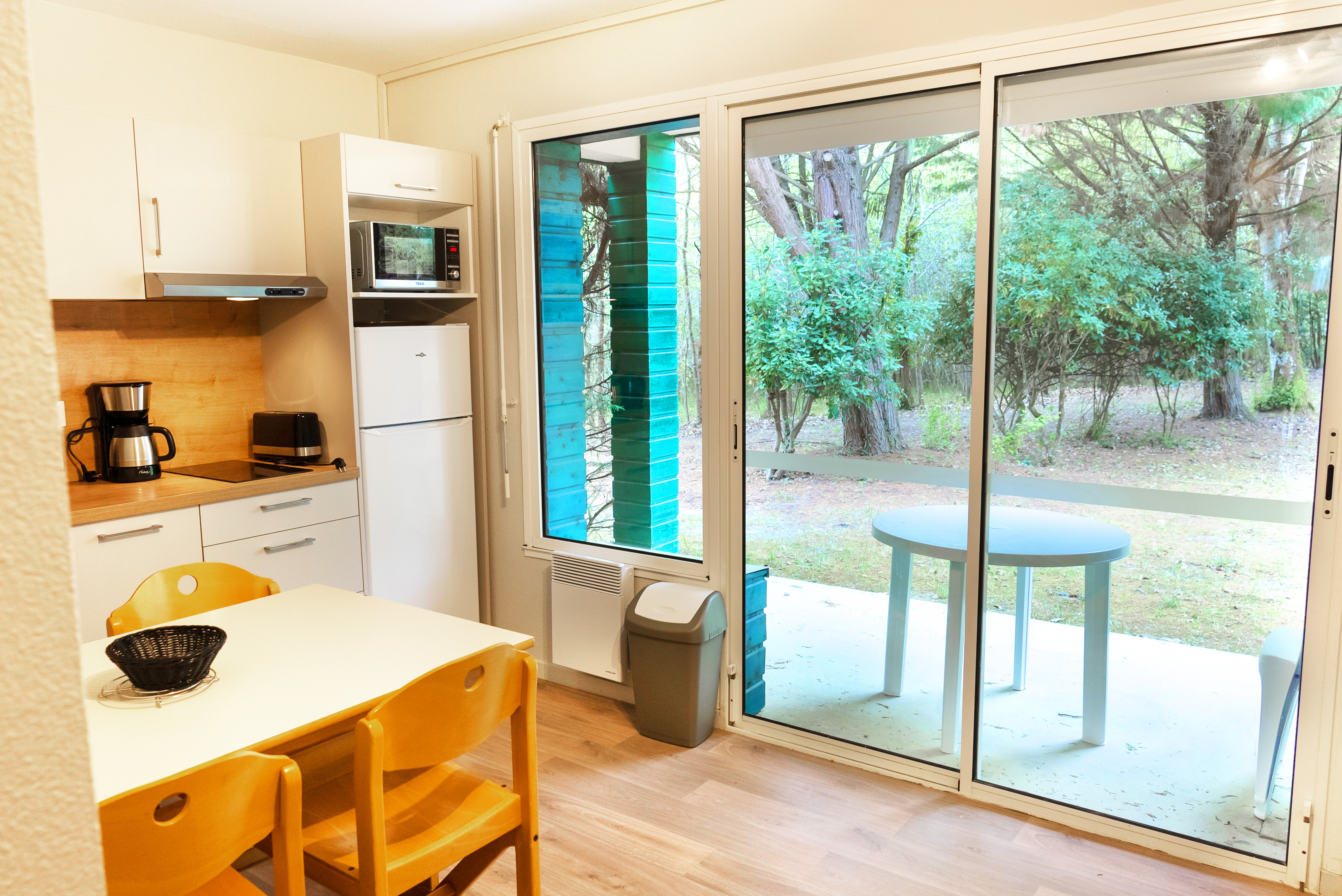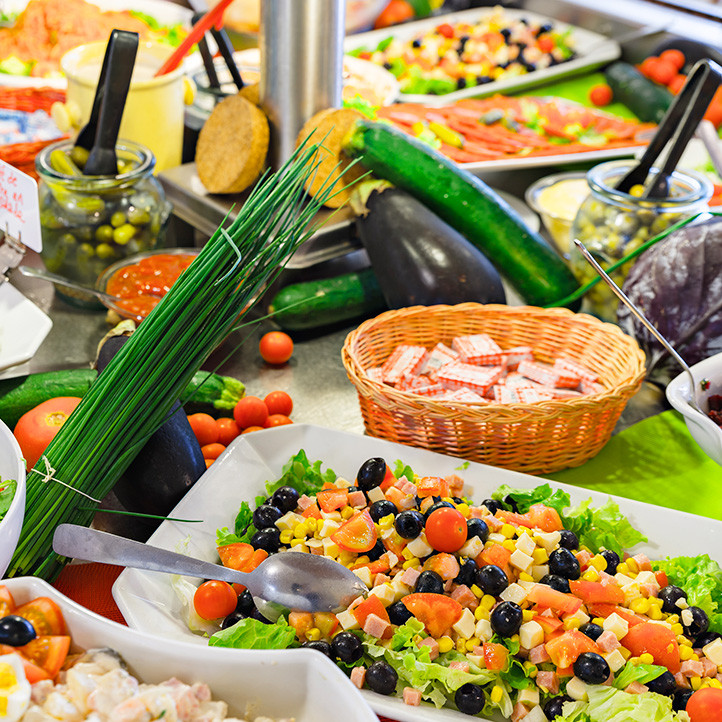 Dining
Our dishes from the ocean
Restaurant with outdoor terrace.
Buffet breakfast, lunch and dinner.
Kids' restaurant for ages 4-12 with menus adapted to them, during the summer season, Monday-Friday, open 12.30 p.m. to 1.30 p.m (supervised by an activity leader), and in the evening from 7.30 p.m. to 8.15 p.m. in the form of a buffet with themed dinners.
Wine* cellar with a varied selection (wines from the Médoc, Bordeaux and Saint-Emilion) on sale by the carafe or bottle, available as an optional extra at the restaurant entrance.
Trendy and fun atmosphere: themed nights and Local menus every week throughout the season**.

Gourmet Hub: poolside snack bar in July-August, selling crêpes, ice creams and canned drinks, tapas and oyster bar with beers* and cocktails*.

Food to take away: pizzas, seafood platters.
Seafood platter, oyster, prawn and langoustine tasting (optional extra).
Wines* by the bottle or carafe on sale at the restaurant or in the shop.
Throughout the season: takeaway orders prepared by our Chef (optional extra).

* Alcohol abuse is harmful to health. Consume in moderation.
** From April to September

Services available for self catering guests during the full board season, only with the "7-dinner SelfCat pack" optional extra or as a supplement for requests made during your stay. Requests to be made with the Resort a minimum of 24 hrs before the requested meal.