Haut de page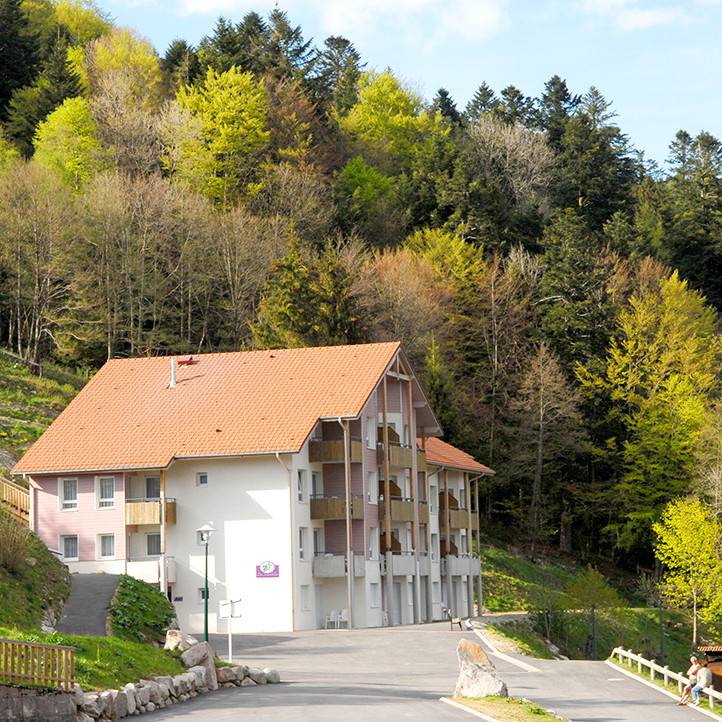 Accommodation & dining in summer Self-Catering Resort *** Bussang
The Bussang Massif Self Catering Resort*** in the Vosges offers self catering holidays with accommodation in an amply sized building that has all the mod cons.
If it's independence you're looking for, our self catering accommodation has a capacity of 1 - 5 people, and comes with an equipped kitchenette. Most also have a balcony or terrace, with garden furniture provided. Large families can reserve several apartments grouped together. This package also gives you access to the activities, entertainment and kids' clubs during the full board season.
The restaurant at the Bussang Resort*** offers local cuisine influenced by the flavours of the region. Self catering guests can also dine there with the "7 dinner SelfCat Pack" optional extra.
All our holiday accommodation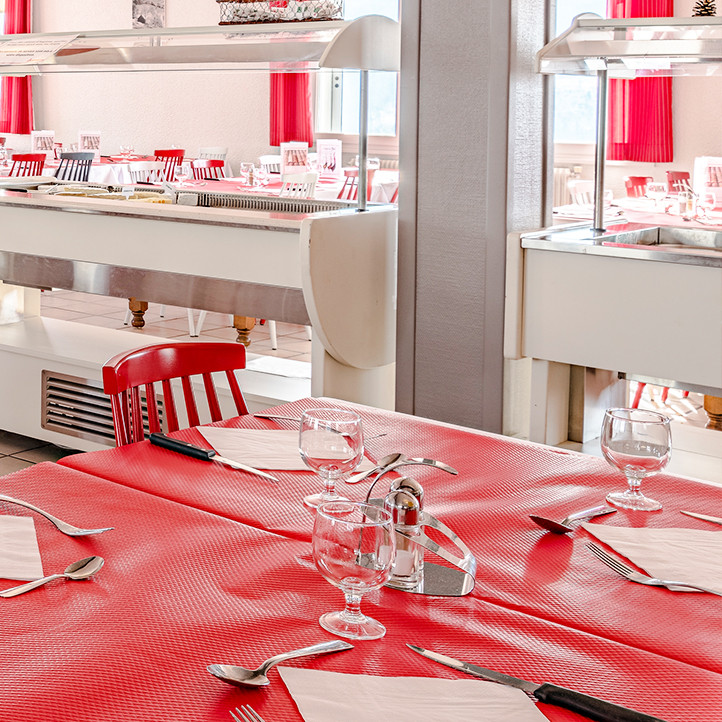 Dining
Typical Vosgian restoration
If you are staying in a studio, you will have a fully equipped kitchenette where you can prepare your meals. Many also have a terrace with garden furniture, or a balcony.
If you are staying in a room, you can take advantage of the "7 dinner SelfCat pack" option, giving you access to the restaurant, which is open during the full and half-board season.
3 fully renovated restaurants.
Breakfast with pastries every day, and a buffet lunch and dinner.
Depending on weather conditions: Vosges-style breakfasts in the heart of the forest (with a mountain guide).
Local specialities include blueberry pie, sauerkraut, Munster cheese and Quiche Lorraine.