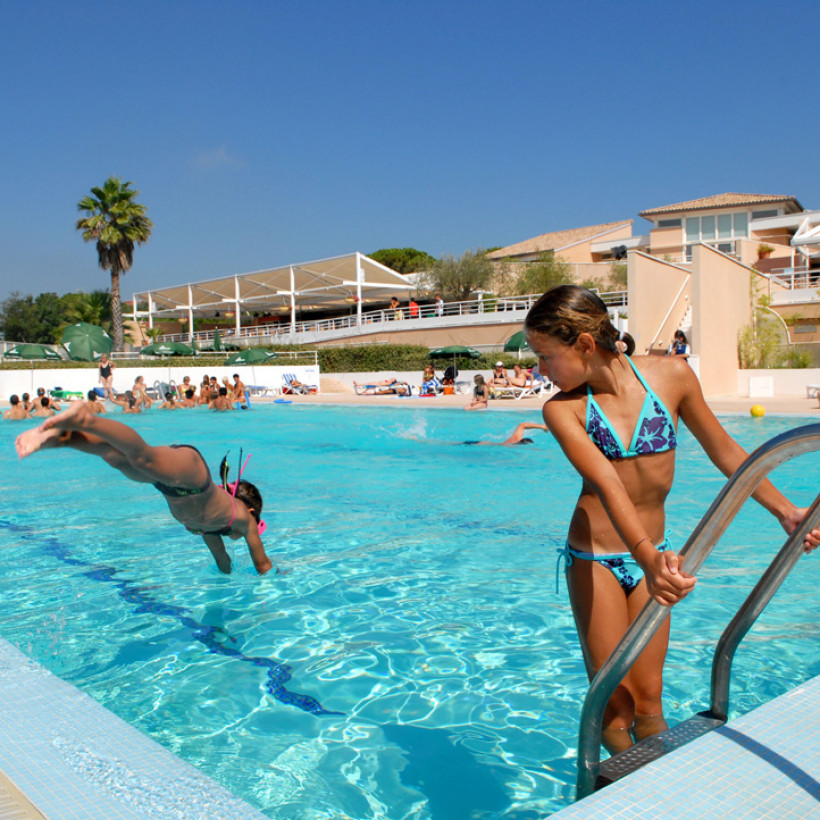 Your holidays in France with Azureva
Azureva is your ideal partner if you are planning a holiday in France any time of year. With our holiday club villages, resorts and open-air hotels established in some of the most beautiful regions in France, we can offer our visitors an exceptional holiday experience in the mountains, the countryside, by the ocean or sea. Whether you dream of a nature break, ski and snow sports or sunbathing on white sandy beaches, you have a selection of top destinations to choose from.
Specialised in family holidays in France, Azureva assures the highest quality welcome for all members of the family. From comfortable, well-equipped accommodation to an array of services and facilities available at your holiday village or resort, we have taken every care to ensure you have a hassle-free holiday, whether you are holidaying with your toddlers, school-aged children or teenagers!
Where to go in France?
If you are wondering where to holiday in France this year, simply select the holiday style you desire, whether you wish for a stay in the mountains, ocean, Mediterranean, countryside or snow and you will discover some of the most visited places in France. Discover too, some stunning destinations that you may yet not know of, from picturesque resorts in the Metabief mountain range or quaint village in the south. At Azureva, we have also created unique, themed holidays, where the holiday village provides the perfect setting to experience a variety of activities around a central theme. Your holiday can be the perfect opportunity to enjoy, learn and share your passion for dance, medieval history, wine, dog-breeding, art, surf and wellness… We are delighted to provide family holiday clubs in top destinations in France and hope you enjoy browsing and selecting your holiday with us.
Where to stay in France?
For summer or winter, Azureva provides attractive package holidays in France in so many destinations along the length of the Atlantic Ocean, across the Mediterranean coast, the Northern and Southern French Alps and the Pyrenees mountains. Enjoy the varied colours and flavours of France, year and year with Azureva. Each region has its distinct character, cultural and natural heritage and charm. Our holiday villages, holiday resorts and self-catering resorts reflect this variety and unique charm that makes France one of the most visited countries in the world.
What to expect with Azureva French package holidays
Our visitors can select from a choice of package holidays and even customise their holiday to match exact needs and desires. We also provide valuable services that will make your stay with Azureva so much easier and enjoyable. For your winter ski holiday, add So Sk  to your booking which allows you to book your ski equipment, ski tuition and lift passes in advance and then everything is ready for collection on arrival. For families with very young children, we provide all the baby care equipment necessary for an easy stay, from bottle warmers to cots and highchairs.  
In addition to great rates for family package holidays, you can look forward to a fabulous half-board or full board stay with plenty to do, see and enjoy at your chosen holiday club or village. During the French school holiday periods, Azureva has kids' clubs for children aged 3 to 17. We provide three clubs filled with activities to match the different age groups. Children will have fun socializing and playing while parents can relax or set out on adventures of their own!
Enjoy entertainment evenings, outings and tours to discover the highlights of your chosen destination and a host of leisure and sports activities on site to keep you fit, well and discovering something new. Our family, sports, wellness, nature, party labels will help guide you to the ideal Azureva holiday club village or resort for you!
Do not hesitate to call us at +33 4 74 32 74 63 for any further information or special requests for your holiday in France !
Find out all
about Azureva