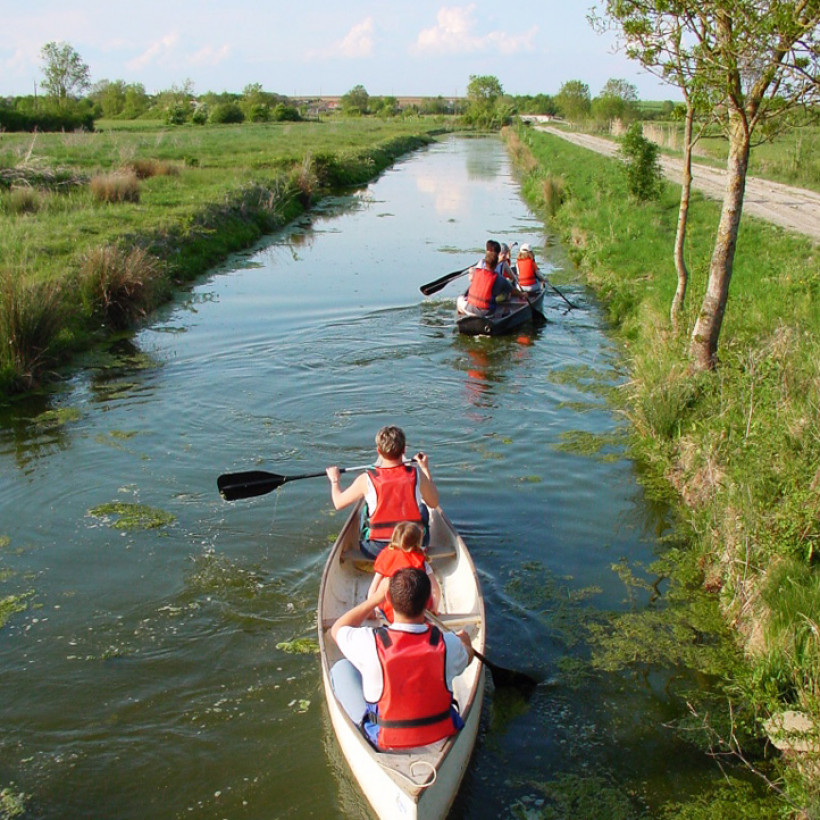 Holidays in Vendee, an exceptional destination in France
For holidays on the French Atlantic coast this summer, Azureva welcomes you to Vendee and a charming stay for sun, beach and ocean and so much more! The stunning region of Vendee in the Pays de la Loire has much to seduce and charm visitors, whether for a weekend escapade or family holidays filled with fun, discovery and leisure.
A holiday village in Vendee to make your holiday dreams come true
When you book a stay with us at Azureva Vendee Ocean village you are guaranteed charming and welcoming accommodation, a  wide range of services and leisure facilities for all the family. Opt for an all-in-one package or create your tailor-made holiday in Vendee for an exceptional holiday in France. With parasols, buckets and spades, your summer read and all the beach paraphernalia in hand, head to the renowned Bouilli beach, one of Vendee's best beaches from your Azureva rental in just minutes. Indeed, from the comfort of your chalet set in the shade of the trees, there are a multitude of sports and family activities to enjoy!
Firstly, at your holiday village, we promise you a wonderful stay and free access to the multitude of facilities that make our holidays villages so appreciated by visitors. Kids' clubs for different age groups welcome your children to days of thrills and pleasure with Azureva team animators in total safety, leaving parents not only with peace of mind but also free time to pursue favourite holiday activities of their own! Keep up your fitness routine or start a new one in the ideal conditions, enjoy a swim at the pool or hire a bike for relaxing rides in the countryside, book a boat tour or simply relax and recharge your batteries, to the sound of the ocean waves, the breeze caressing the branches and treetops, soothing and invigorating you. It may just be the tonic you desire during your holiday!
Things to do in Vendee
Days out on exploration and adventure in Vendee can be deeply fulfilling for visitors who enjoy sightseeing, history walks and tours. Among the top tourist attractions, our visitors make the most of oceanside leisure but also love to visit the castles and natural treasures of the region. Enjoy visits to the fortress of Richard the Lionheart, 11th century castle of Talmont, where you can wander freely or join a guided tour. During the summer season, the children will enjoy participating in workshops and games and watching the horse-riding and falconry displays. Experience an enchanting canoe ride along the salt route in the unspoiled nature reserve in Old Bay of Brittany; the marshes are a magical sight to behold at dawn if you are willing for an early morning rise and tour with a guide!
There is also a wide choice of family activities close by to please all ages. Take a trip to the Futuroscope, in Poitiers, considered among the best attraction parks in France with millions of visitors each year. Discover the original and fantastical rides based on the themes of cinema, light and sound and multimedia, a treat for all and an excursion which will add a modern edge to complete your holiday experience.
Great theme parks such as the Futuroscope and the Puy du Fou, for family fun and adventure, the historical castles such Talmont, Saint Mesmin, the world-famous boat sailing events of Les Sables d'Olonne and nature trips inland to the Poitevin marshes are just some of the multitude of holiday ideas to inspire you. With Azureva, you are ideally located in Vendee to enjoy all the attractions available here in this wonderful region and its surroundings. We invite you to discover more and plan your ideal holiday in Vendee with us!
Find out all
about Azureva