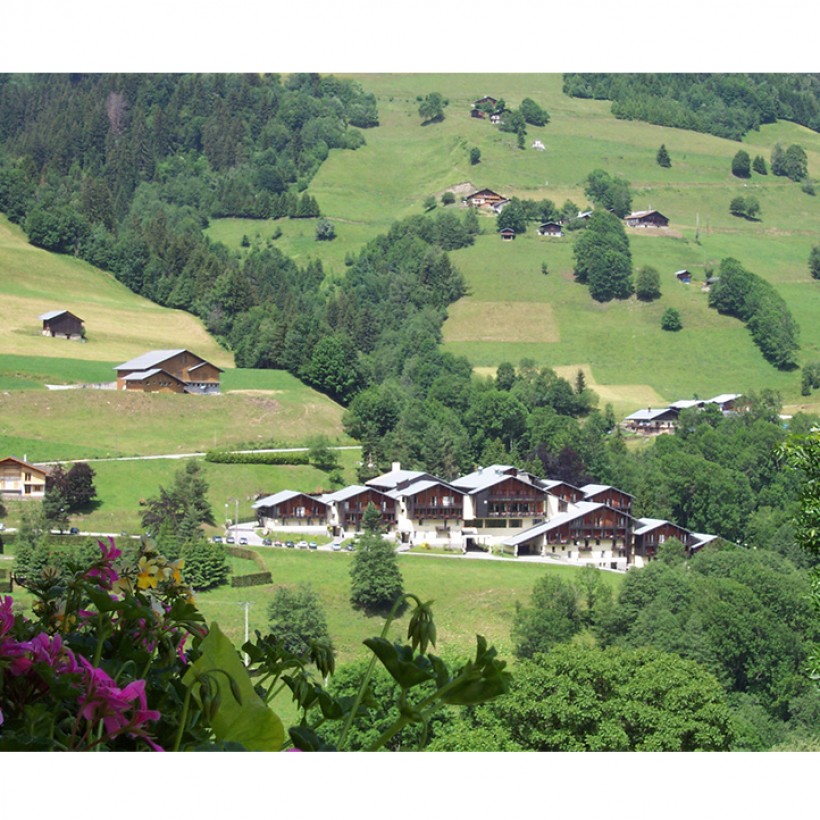 Things to do in Beaufort
The town of Beaufort lies at the heart of the mountainous 'département' of Savoie, near to the border with Italy. It's an area of outstanding natural beauty, with several national and regional parks within driving distance, including the Vanoise and Les Ecrins national parks. Things to do in the local area naturally centre on the great outdoors, with a range of activities suitable for all ages and all seasons.
Summer activities for all the family in and around Beaufort
You'll have absolutely no trouble planning what to do with your family on your summer holidays in the Beaufort area – unless of course there are too many options to choose from! Most people who vacation in the area are interested in fairly physical and sporting pastimes and there's a whole spectrum of activities, from gentle through to challenging.
Starting with walks and hikes, there are over 250km of well-signposted trails through stunning countryside. Alternatively, you could go on a guided walk and explore some of the region's beautiful towns, including Annecy, Aix-les-Bains and Chambéry. Why not throw in some via ferrata, and raise the adrenalin levels a bit?
If you want things to do that will test your limits a little more, why not try paragliding, canyoning, rafting or a tree-top adventure course?
People with younger children are also catered for. Azureva's family friendly accommodation in France offers on-site facilities like kids' and teens' clubs during the summer holidays and multi-sports courts. Other child-friendly activities include horse-riding, quad-biking, archery and tennis.
A winter wonderland in Beaufort!
The French Alps are a favourite destination for winter holidays in France and Beaufort is well-equipped to deal with winter sports fans' needs. The main ski area is just 500 metres from the holiday village and features 29 slopes (black, red, blue and green) and a kids' fun slope! A new lift now links the Planay and Le Cuvy/Grand Mont, offering amazing views of the Mont Blanc. For lovers of cross-country skiing, Les Saisies boasts 140km of trails, if the 24km of marked trails around Beaufort aren't enough!
Snowboarders shouldn't feel left out in the cold – they can enjoy a natural snow park with various freestyle areas, a big air bag area and a mini snow park for kids.
If you're just not into skiing – don't despair, there are tons of other things to do in the Beaufort area in the wintertime, from ice climbing and paragliding to snow shoeing and guided tours. And after you've done all that, you can relax in the resort's very own sauna – absolute bliss!
Advantages of the holiday resort model
There are many advantages to holiday resorts like Azureva's Arèches-Beaufort resort, where flexibility and convenience are the name of the game. It's very much tailored to the needs of families, in fact, this particular resort has a 'family' quality label which generally covers facilities like age-appropriate children's clubs, connecting rooms for large families, kid-friendly menus, baby seats for bicycles available to hire and more.
In terms of catering, there are usually various options available to visitors to holiday resorts in France: half-board, full-board and sometimes, self-catering. Half- or full-board includes a generous breakfast buffet with a continental feel (bread baked on-site, pastries), as well as ham, eggs, cheese and sausages for those who like to indulge themselves on their holidays. Lunch and evening meals comprise all-you-can-eat buffets for the starter, a choice of 5 main courses, 4 sides, cheese and dessert. Regional specialities are a regular feature of our menus, including a selection of local wines. If you want to go for a day trip and won't be around for lunch, you can always pre-book a food hamper so you can make the most of your time away.
If you have any other questions about our holiday resorts or other accommodation options, please contact us either via email [email protected] or phone 04 74 32 74 63.
Find out all
about Azureva