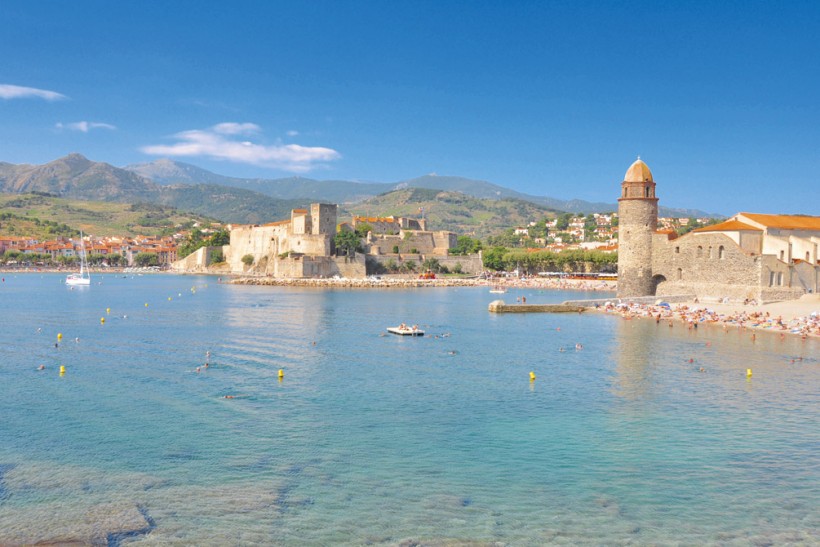 Things to do in Argelès-sur-Mer
Argelès-sur-Mer is home to one of Azureva's themed holiday resorts, which in itself, promises lots of entertainment and activities. Equally, there's no doubt that there are so many things to do in this corner of France that you're sure to have to come back for a return trip!
What are the top attractions in and around Argeles-sur-Mer?
The region of Occitanie, in which Argelès-sur-Mer is located, spans much of south-west France. It's home to distinctive influences – Basque in the west and Catalan further east – that make this part of the country a little different to the traditional image we have of southern France. Argelès is nestled between the sea and the foothills of the Pyrenees, just a few miles north of the border with Spain, making it the perfect spot for holidays for those who like to have a wide variety of activities and landscapes to sample. If you're wondering about what to do on your arrival, perhaps a gentle walk to help you get your bearings is in order – two very popular walks, the coastal 'sentier du littoral', and the seafront itself, are good options. You'll see that the town boasts a lovely sandy beach that extends for over a mile. Temperatures for swimming can reach a pleasant 23/24°C in summertime.
Many of the immediate attractions in and around the town focus – unsurprisingly - on water. The Canyoning park is a novel concept, a place where you can experience the thrills and spills of canyoning in a carefully controlled setting. It also contains a tree-top adventure course and a tower for free-fall jumping! There are a number of other water parks in town that are excellent for children, but adults may want to try out some water sports activities in the sea instead. This is what having weekend breaks in France is all about – the chance to try something new, whether it's scuba diving, sailing, kayaking or parasailing.
History, wildlife, gardens and vineyards around Argeles
Just a short distance from the town centre you'll find sights, attractions and things to do to cater to a wide variety of interests. Anyone interested in the Spanish Civil War period or history in general will want to see the special museum dedicated to the experience of Spanish Republican soldiers and refugees who were interned in France towards the end of the war in Spain.
Going back even further in time is the Tour de la Massane tower, which may well offer the best panorama you'll have on your holidays. This old look-out tower is over 700 years old and from its vantage point 753 metres above sea level, it offers incredible views over the Mediterranean Sea and the surrounding mountains.
Valmy Park is another popular destination for tourists and locals alike. A very short drive from the Argelès-sur-Mer town centre, it features a fairy-tale mansion and a botanical trail, revealing the secrets of the local flora – and fauna.
Argelès lies at the heart of the Côtes de Roussillon wine-growing region and within easy distance of such famous wine towns as Fitou and Rivesaltes. And if you're more interested in the rosés of Coteaux d'Aix en Provence, don't worry, Azureva has self-catering in Languedoc options for you!
Dance to your heart's content with Azureva's themed holiday resort in Argelès!
As well as the usual facilities and entertainment that come as standard with many Azureva holiday resorts (kids' clubs, swimming pool, mini golf, cabarets and karaoke, sports facilities), this resort places a special emphasis on dance. The "Temps'Danses" experience will help turn your holidays into something unforgettable. Different dance workshops, shows and demonstrations take you on a journey around the world in dance: Latin, African, electro, Charleston and more are all on the programme.
If dancing's not for you and you're looking for alternative things to do, what about trying out the wine-tasting experience that's a highlight of Provence, France holidays at Azureva's La Londe les Maures holiday resort? Feel free to get in touch with us, either by email: [email protected], or phone: 04 74 32 74 63, for more details about either of these two Provençal resorts.
Find out all
about Azureva