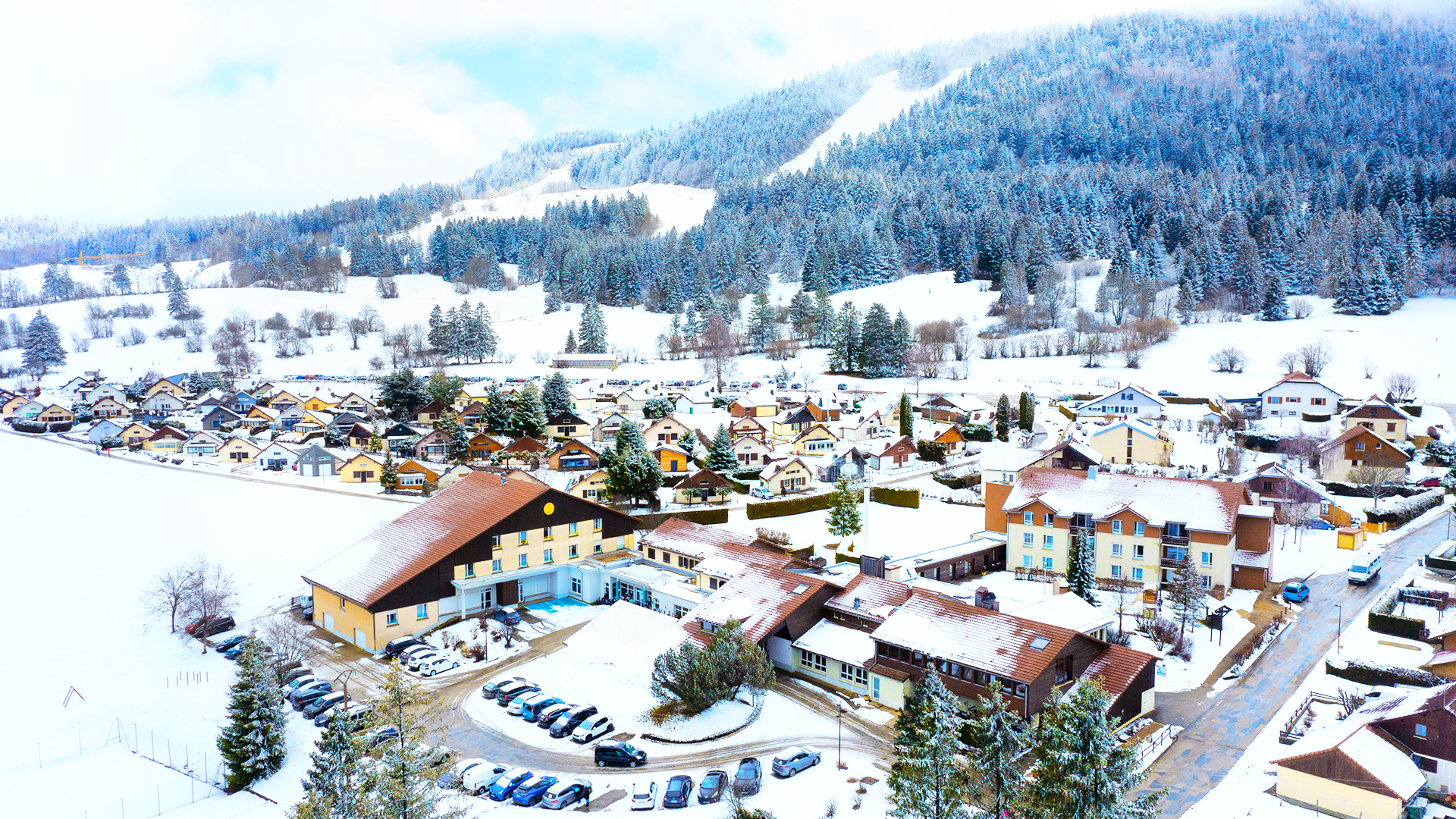 MOUNTAIN CLUB
Métabief
"Authentique"
Haut de page
The sky's the limit for your family holiday in the Jura!
The Métabief holiday village***, located at an altitude of 1,000 m and very close to the slopes of the number one winter sports resorts in the Jura mountains, is THE place to go for your family skiing holiday in the Jura. This holiday village has the advantage of being practically new – it's very spacious and has a large fireplace and sauna (optional extra), so you can recharge after a great day spent outdoors. Whether you choose full or half-board, you're going to love the local "comtois" dishes at the restaurant, with its wooden décor, in true mountain style! With self catering, the choice is yours€¦ with the restaurants and shops of Métabief just a few minutes away on foot. Whatever your accommodation package, this club-village in the Jura is ideal for skiing, snow sports and making the most of the amazing Nordic skiing network but also €¦ to take a break and rest! The ski area of Métabief extends over more than 40 km around the mountains of Mont d'Or, with a view of the spectacular landscape of the Alps. The network of Nordic ski slopes is fantastic. You will be on the site of the Transjurassienne, the legendary cross-country ski race which every year brings together the champions of the sport. From our 3 star holiday village in the Jura, you can set off with your cross-country skis on€¦ Isn't life great!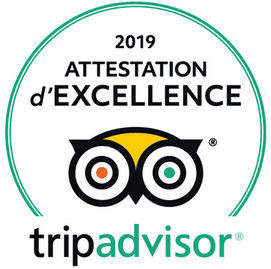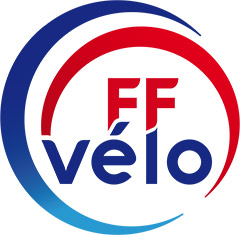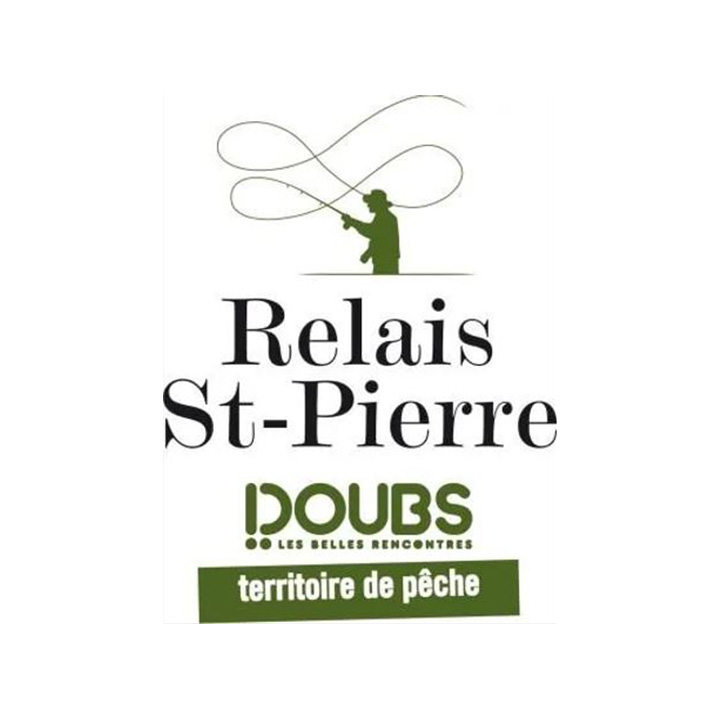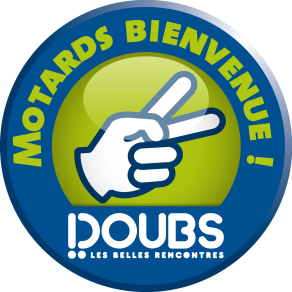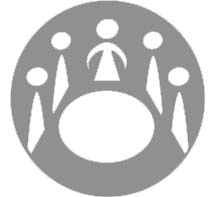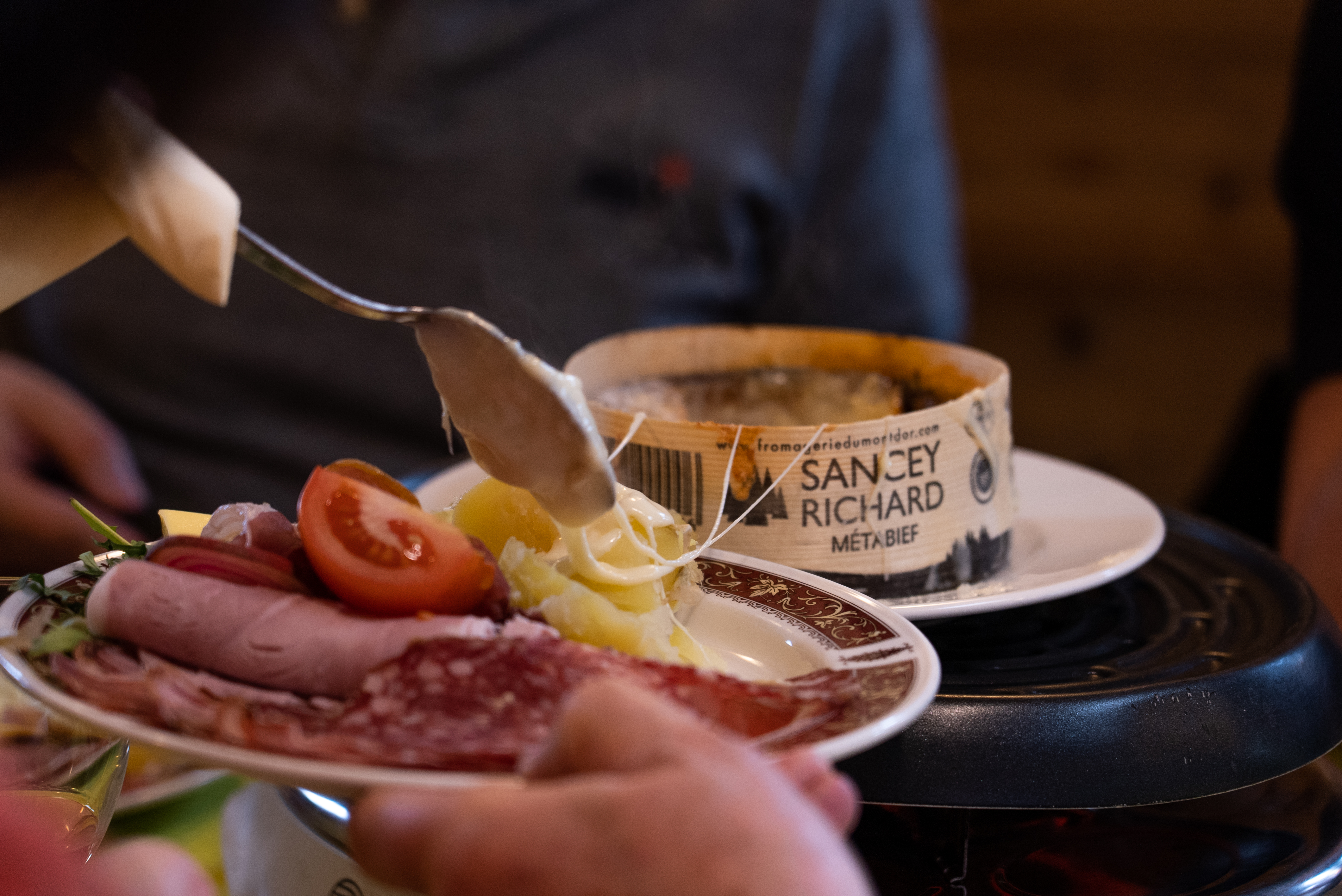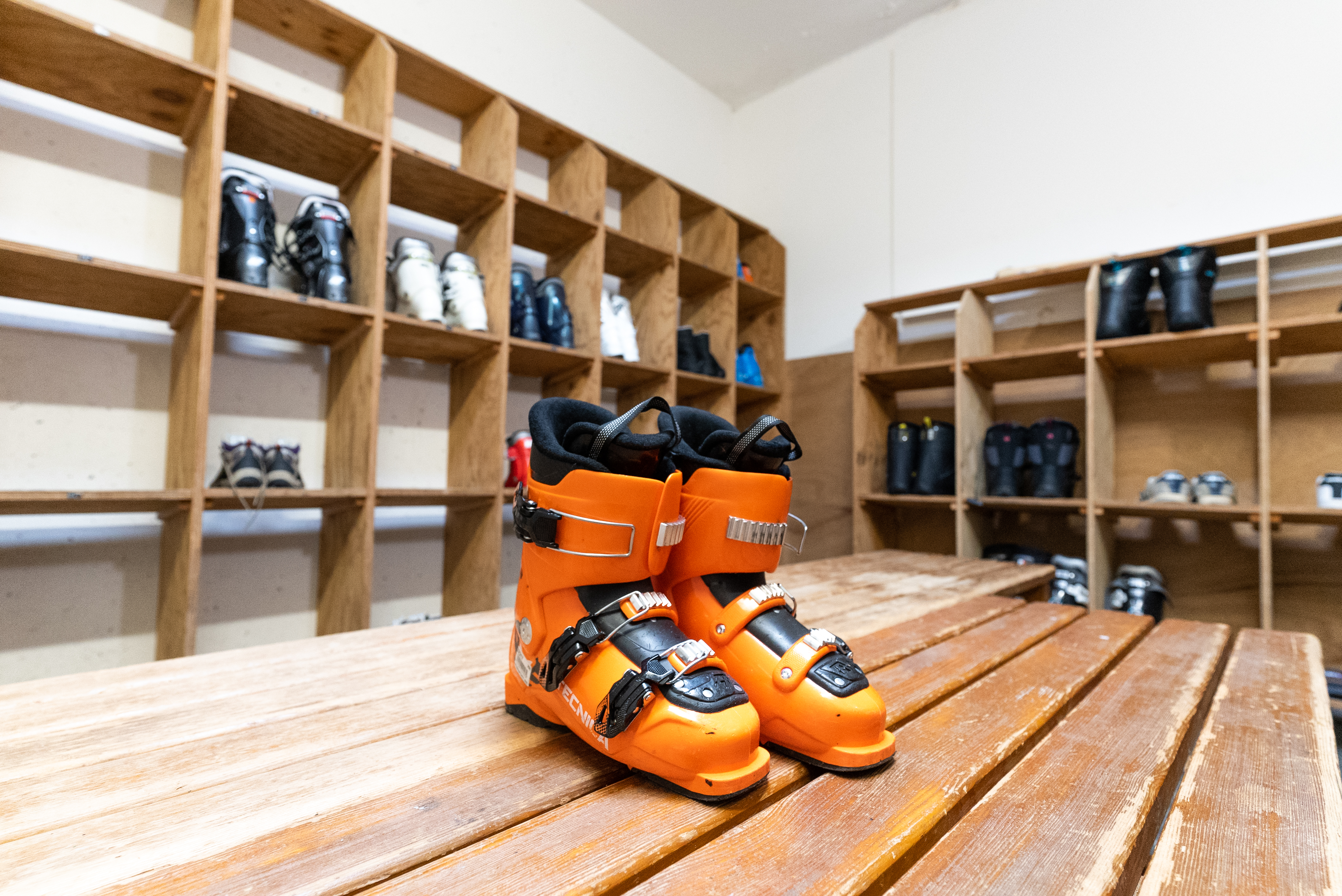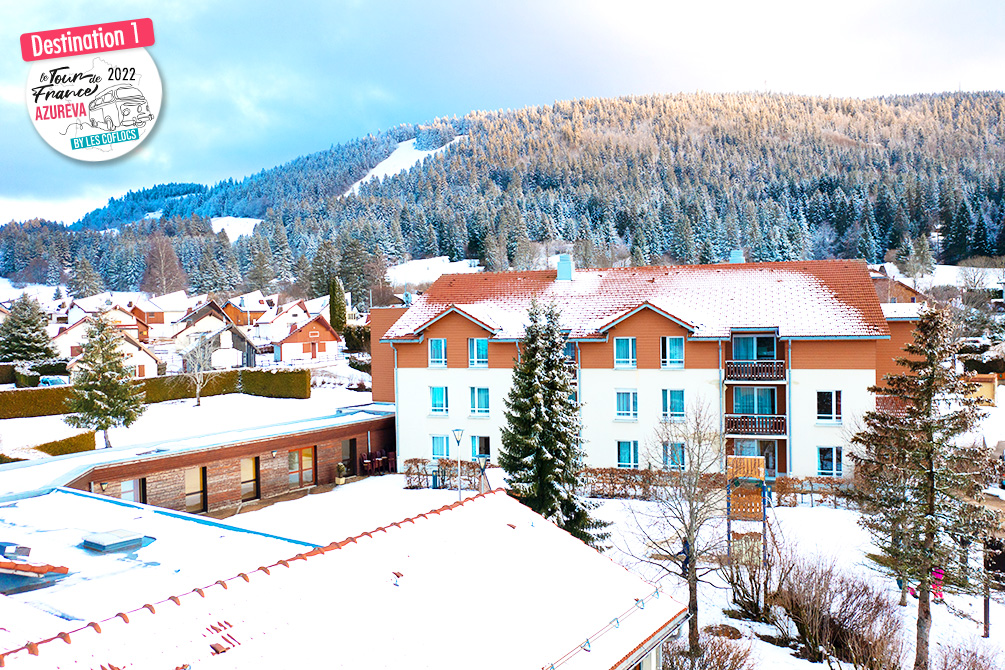 Alpine skiing and cross-country skiing with free shuttles
The alpine ski slopes and the starting point for cross-country skiing are both nearby. Free shuttles from the village to the ski resort during school holidays
Holiday magic with your family
Special Christmas Eve & New Year's Eve dinner, included for your week boarding holidays in our village. Festive atmosphere and animations throughout the evening.
Relaxation at the holiday village
Bar area, fireplace, fitness room, sauna (optional extra).
Your accommodation between the Mont d'Or massif and the Herba massif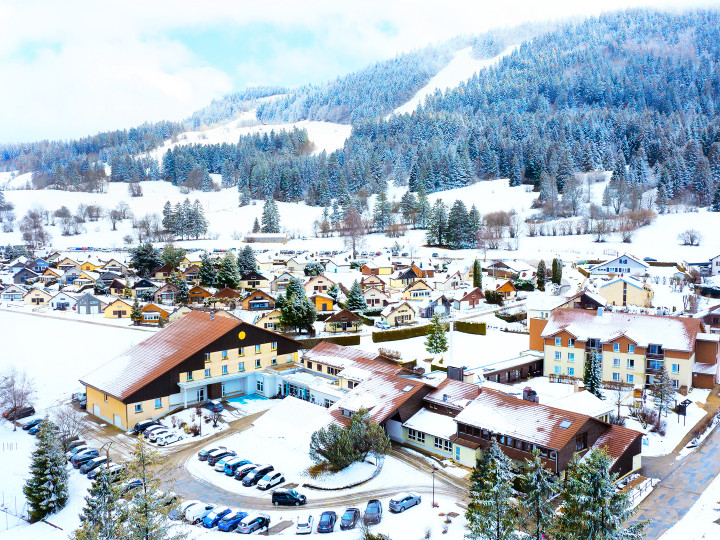 a comfortable and mountain setting
- stays in full board or half board
- two communicating buildings with sports and relaxation facilities
- 62 bright rooms for up to 6 people
Services included



Secure lockers (ski, bike, etc.)

Village-ski resort shuttle link during school holidays