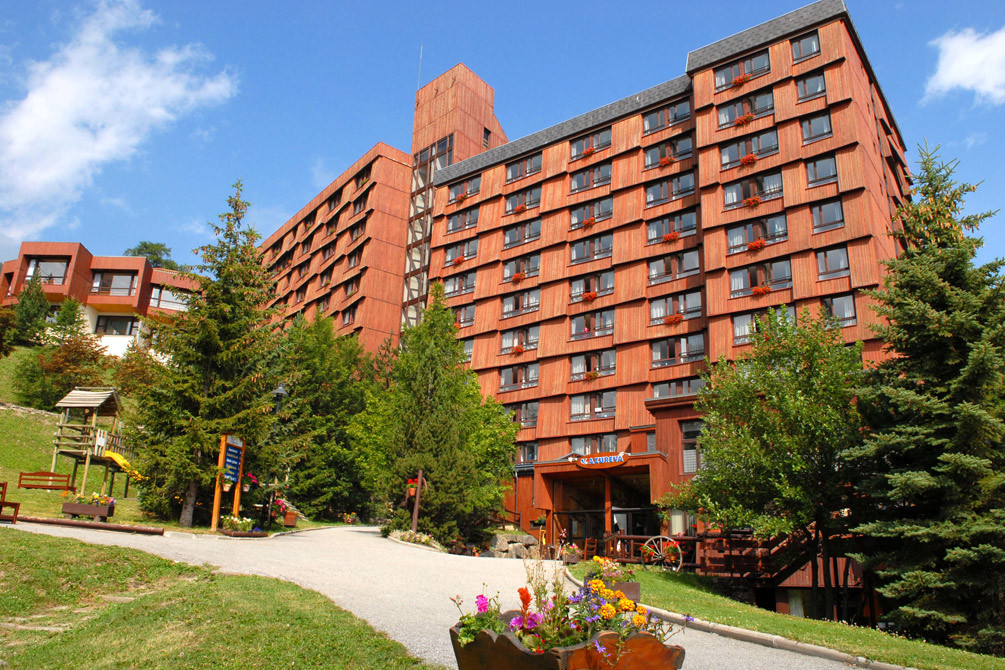 Holiday Resort LES KARELLIS *** /Savoie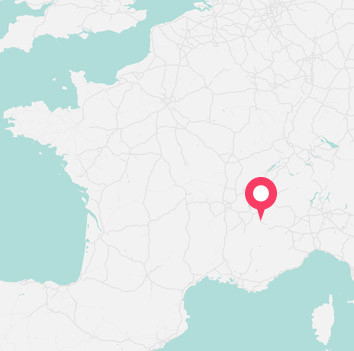 Holiday Resort 3 stars In summer LES KARELLIS Savoie Mont-Blanc Vallée de la Maurienne
Fun and fresh air on the mountain, at an altitude of 1,600 m
This family holiday village in the Savoie will take you to the top! Kids are king at this holiday village, where they can discover nature and flourish. The 3 star Les Karellis holiday village with sports activities is THE place to go in the Maurienne valley. Situated at an altitude of 1,600 m, facing the Vanoise National Park, this pedestrian resort makes the ideal playground for all ages. Unforgettable hikes await, on foot or by mountain bike, to waterfalls and mountain lakes, with a panoramic view that will take your breath away. On your return, you can take part in countless activities, free of charge or as optional extras, as a family or couple: there's the sun lounge, fitness room, massage by the minute, sauna and hammam. When night falls... it's time to party at this 3 star holiday village in the Maurienne valley in the Savoie! Dance nights, blues concerts, Blue Note jazz... under the stars and with a view of Mont Blanc. Did you dream it?
Why choose this destination
Relaxation at the holiday village
Whirlpools, sauna, hammam.
Activities free of charge for all with your wristband
Included in the price of your stay at the Les Karellis Holiday Village, and given to you on your arrival (for age 3 and over).
To make the most of the activities*: WRISTBAND PASS + book by phone with the Holiday Village a minimum of 8 days before the start of your stay.
* Offer subject to conditions. All activities are indicative and excluding COVID restrictions (not known to date).
Kids & Teens club during French school holidays
Our qualified animators welcome your children and teenagers from 3 to 17 years old with activities proposed for each age. These clubs are insured only during French school holidays and according to the volume of attendance of the village.
Do not hesitate to inquire with the holiday village to know if the service will be effective during your dates of stay.
Gym equipped with various sports equipment to ensure you keep fit on vacation.
Opening dates:

From December to August
Demi-pension

Pension complète
Discover the holiday village's quality labels
Family
The fun family vacation
According to the destinations
• Connecting rooms for the majority (up to 8 pers. according to the destination) And catering adapted to accommodate young and old
• Baby area available (depending on the destination, information from your holiday establishment)
• Children's club from 3 to 17 years old (in French school holidays) with dedicated rooms
• Family activities: sports, games, creation, discovery and nature ... evenings
• Play area and library
• Bicycle rental child, adult and baby seat (according to the destination)
• Ideas for visits and itineraries for everyone
Party time
The animation is queen
According to the destinations
4 evenings a week: live musical entertainment, show, theme evening and catering with decor, dance party
Musical atmosphere at the bar every day
Dance Workshops, Sports Dance, Salsa, give rhythm
"Games-festive": blind test, quiz ,.
Contact list of babysitters
Participation in regional festive events
Sport spirit
Your new playground
Circuits all levels for hiking, mountain biking, cycling, running, skiing, sliding ...
Partnerships for nautical activities, whitewater, mechanical, aerial, ...
Secure locations for your equipment, cleaning point and repair kit
Rental of winter sports equipment
Gym & fitness room with relaxation area
Adapted restoration
Sport events
Nature
Place in the open air, opening on the terroir
According to the destinations
Villages located in the heart of a natural environment
Children's animations on the theme of nature and ecology
Excursions to discover the local flora and fauna
Routes for hiking and cycling for all
Visit farms or farms
Discovery evening of the local nature
Animations on sustainable development
Seminar
Your events in the heart of the most beautiful regions
According to the destinations
High Capacity and Subcommittee Rooms
Projectors, sound, screens, flipchart
Dedicated staff, adapted furniture
Wi-Fi on the village
Specific catering (meals and service)
Choice of coffee breaks & cocktails
Daily housekeeping
Partners for your sporting, cultural activities ...