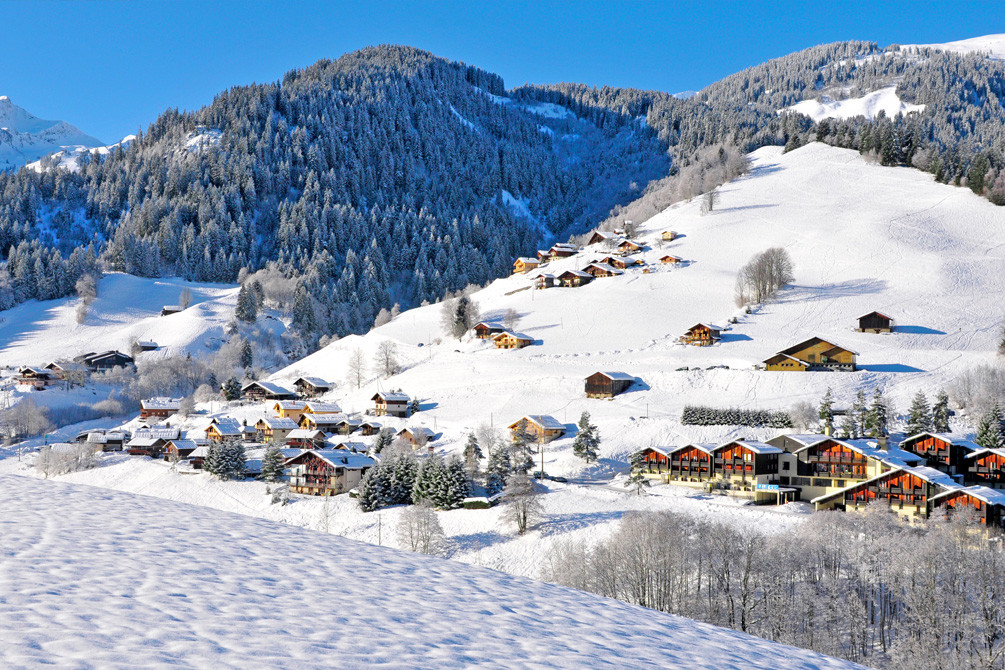 Holiday Resort ARECHES BEAUFORT ** / Savoie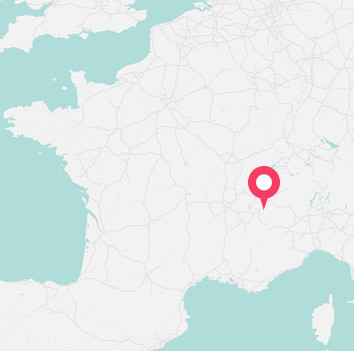 Holiday Resort 2 stars In winter ARECHES BEAUFORT Massif du Beaufortain Savoie Mont Blanc
This Savoie village is a firm favourite for family skiing holidays.
Situated at an altitude of 1,080 m, within the unspoilt scenery of the Beaufortain mountains, 500 m from the slopes (free shuttle service), the Arêches-Beaufort holiday village** is the typical Savoie setting you're looking for, ideal for your family skiing holiday in the Savoie Mont Blanc.
Arêches is a lively, friendly family ski resort with great cuisine. It is growing gradually, while respecting the environment. 50 km of alpine ski slopes of varying levels of difficulty will allow you to explore the sides of the Beaufortain mountains between altitudes of 1,050 m and 2,320 m. The slopes wind around, passing through the middle of forests; some even have Mont Blanc as a backdrop. There are some areas of non-packed snow, so that those who love powder can enjoy it to their heart's content. The club-village location in the Savoie Mont Blanc benefits from one of the highest rates of snowfall in the whole Alpine region. With your heated ski storage point, your ski locker, the fire in the fireplace, the sauna (optional extra) and delicious traditional dishes which await you on arrival, you're going to feel totally pampered on your family skiing holiday!
Why choose this destination
Pre-book your So-Ski rewards: More info about our So-Ski Services
Ski room: where you can rent ski equipment
Wellness and resorts benefits
At the Azureva holiday village:
Access to our relaxation area with sauna (additional charge).
In the resort:
- The Bovoland: fun mini-boarder, Kidcross and Woodcross.
- Snowpark, Big Air Bag area.
- Kindergarten from 3 to 5 years old.
- Nordic ski slopes and snowshoe hikes.
Included: shuttles to and from the ski resort.
New in 2021: "Le Bois" cable car connecting the two parts of the ski area in a few minutes, from the Planay sector (1,200m above sea level) to its arrival on the Cuvy plateau with (1,700m above sea level) , Grand Montet sector. Young skiers and neophytes will be able to climb up and enjoy the beginner's area which offers a breathtaking view of Mont-Blanc!
Holiday magic with your family
Special Christmas Eve & New Year's Eve dinner, included for your week boarding holidays in our village. Festive atmosphere and animations throughout the evening.
Opening dates:

From December to September
Demi-pension

Pension complète
Discover the holiday village's quality labels
Family
The fun family vacation
According to the destinations
• Connecting rooms for the majority (up to 8 pers. according to the destination) And catering adapted to accommodate young and old
• Baby area available (depending on the destination, information from your holiday establishment)
• Children's club from 3 to 17 years old (in French school holidays) with dedicated rooms
• Family activities: sports, games, creation, discovery and nature ... evenings
• Play area and library
• Bicycle rental child, adult and baby seat (according to the destination)
• Ideas for visits and itineraries for everyone
Sport spirit
Your new playground
Circuits all levels for hiking, mountain biking, cycling, running, skiing, sliding ...
Partnerships for nautical activities, whitewater, mechanical, aerial, ...
Secure locations for your equipment, cleaning point and repair kit
Rental of winter sports equipment
Gym & fitness room with relaxation area
Adapted restoration
Sport events
Nature
Place in the open air, opening on the terroir
According to the destinations
Villages located in the heart of a natural environment
Children's animations on the theme of nature and ecology
Excursions to discover the local flora and fauna
Routes for hiking and cycling for all
Visit farms or farms
Discovery evening of the local nature
Animations on sustainable development
Seminar
Your events in the heart of the most beautiful regions
According to the destinations
High Capacity and Subcommittee Rooms
Projectors, sound, screens, flipchart
Dedicated staff, adapted furniture
Wi-Fi on the village
Specific catering (meals and service)
Choice of coffee breaks & cocktails
Daily housekeeping
Partners for your sporting, cultural activities ...